New York Mets Fire Minaya and Manuel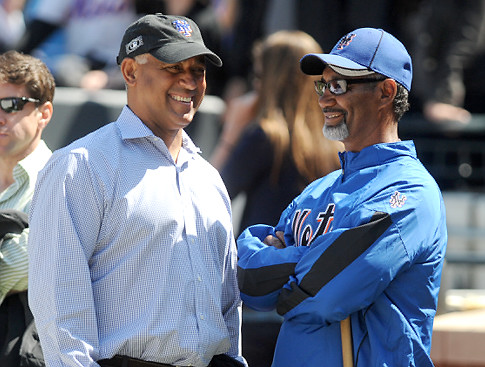 One day after the 2010 MLB regular season ended the New York Mets have decided to move on from GM Omar Minaya and manager Jerry Manuel. Minaya is under contract until 2012 and owed $2.2 million declined an offer to stay on with the team in another front office position.
Minaya became the Mets GM in 2006 and during his time with the team he signed recognizable players, including Pedro Martinez, Carlos Beltran, Johan Santana, Billy Wagner, and Jason Bay.
During his tenure, the Mets made the playoffs only one time and lost to the St. Louis Cardinals in Game 7 of the NLCS. That was followed by two seasons of which the Mets were eliminated on the last day of the season, and then two consecutive losing seasons after that.
On June 17, 2008 Manuel replaced Willie Randolph during the season as the manager of the Mets. After taking over the Mets, they were eliminated on the last day of the season — a season that that so far remains his only one with a winning record.
In 2½ seasons as manager, Manuel had a 204-213 record and failed to get the Mets to the post-season despite having $136 million payroll. The Mets organization schedule a press conference for 1:30 p.m. ET at Citi Field.
Related Articles on SteroidsLive: