Top 10 MLB Free Agents for the 2011 Season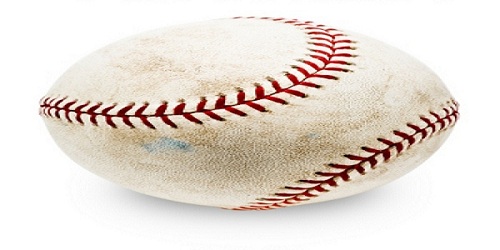 The 2010 season is in the books and congratulation is in order for the San Francisco Giants. While the organization and fans celebrate the World Series victory, the other 29 teams look to increase their chances for next season. One of the best ways to improve a roster is through free agency.
No time has been wasted speculating about Cliff Lee's future. The New Yankees enter their first off-season without George Steinbrenner in 37-years and are going to have to negotiate with the face of the franchise. There are many players on the open market, but who are the 10 marquee free agents that can bring hope and excitement to a franchise?
The 10 of the Free-Agent Class for 2011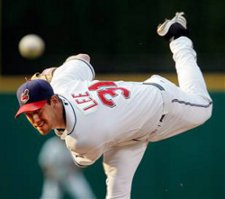 Cliff Lee / SP / Age 31 – Lee is the prize free agent of this off-season. He has also been with more teams than you average gold digger. Last season he went from the Indians to the Phillies and took them to a World Series. This season he started with Seattle and was then traded to the Rangers where his outstanding pitching led them to the World Series.
Lee didn't finish the season against the Giants the way he would have liked, losing both of his starts. He is still one of the top five pitchers in baseball. After the loss in Game 5 Lee said that he loves his Texas teammates and would love to stay with organization. Those are the kind of things you have to say when you're still in the clubhouse and about to attempt to get as much money as you can from any team.
The Yankees will be in the market for his services and no one knows better than the Yankees what he can do to your team. Lee beat the Yankees in the ALCS Game 3 and last season the Phillies won both of his starts in the World Series.
The Yankees fans may have cost themselves a shot at signing the ace when they spit and yelled profanities at his wife during that Game 3 gem he pitched in Yankee Stadium. Lee said it won't affect his decision and ultimately I don't think it will. The Yankees will outbid any team by millions. Money talks and he would be on an automatic contender.
Derek Jeter / SS / Age 36 – Hal Steinbrenner is now running the show in New York. The Yankees without Jeter would be like if Pam Anderson got a breast reduction – it would take away one of the only things people like about the Yankees.
Jeter said he wants to be a Yankee. Hal has said they will sign him if they can come to terms that both sides are happy with. Jeter's skills may be diminishing on the field and at the plate, but he is still a top 12 shortstop and the captain of the storied franchise. It may take a while for them to get it done, but I believe Jeter will be in pinstripes for a few more years. If they Yankees don't give him a fair deal, I would advise him to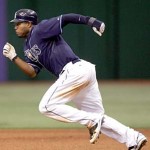 Carl Crawford / OF / Age 28 – The Rays are going to lose another valuable piece of the playoff team they had this past season. ESPN's Buster Olney expects the Red Sox and Angees to get in a bidding war of the outfielder.
After Lee I believe this is the best free agent available. Crawford has the ability to change the outcome with several aspects of his game. His speed makes him one of the best defensive fielders and also a threat to steal bases or stretch doubles into triples. Crawford also put his power on display this season and hits well for average. Crawford is going to make his new fan base very happy.
Jayson Werth / OF / Age 31 – This is one of the most underrated players in baseball. For three seasons in a row Werth has played in a 130 plus games, averaged 29 HRs a season, and has double-digit steals.
In a contract year he set career highs in hits, runs scored, doubles, and OPS. These numbers will increase his value on the open market scoring him more money than he is worth right now, but if need some power in your line-up he may be "Werth it".
Adrian Beltre / 3B / Age 31 – Other than hating having his head rubbed by teammates after big hits, Beltre enjoyed his time in Boston. After struggling in Seattle for five years he ended up on the Red Sox and was possibly the team MVP with a .321 BA, 28 HRs, and 102 RBIs.
Third base is tough spot to get that kind of production, but his career numbers don't suggest this will be a trend for Beltre. I'm sure Red Sox fans would love to keep him around to find out.
Carlos Pena / 1B / Age 32 – Bill Ladson from MLB.com wrote that if the Nationals don't sign Adam Dunn they will target Pena. This would be the third key player to exit the Rays this off-season.
While Beltre, Werth, and Crawford all had monster contract years, Pena went in the other direction suffering a dip in HRs, RBIs, and BA. The shift that most teams played against Pena's left handed hitting didn't help his hits or RBIs. If any team is looking for a guy to hit 25-35 HRs, but doesn't mind him striking-out 150 plus times, Pena is their man.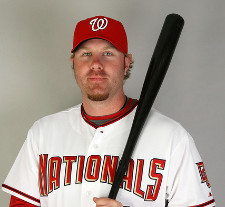 Adam Dunn / DH,1B / Age 30 – The Nationals would love to reach an agreement with the home run slugger Dunn. They tried to negotiate several times this season and the two sides couldn't meet in the middle.
Just like Pena, Dunn strikes out a lot – 199 times last season. However, Dunn has hit 38 HRs in back-to-back seasons and has averaged .264 at the plate in two seasons with the Nationals. Dunn could also look to an AL team in search of a 1B/DH.
Victor Martinez/ C/1B / Age 31 – Dan Connolly of the Baltimore Sun Times believes the Orioles will target Martinez. The O's have a young catcher in Matt Wieters that could use the mentoring of a veteran like Martinez.
Martinez is a lifetime .300 hitter with a little pop in his bat. The ability to play him at catcher, first base, or DH makes him a very attractive candidate for several teams.
Derrek Lee / 1B / Age 34 – Lee isn't necessarily concerned with money or winning. I base that on the fact that he didn't want to leave the struggling Cubs in favor of the Angels at the trade deadline this past season. Eventually he accepted a trade to the Braves and finished out the season in the playoffs.
A veteran like Lee is not likely to land a big long-term contract. Whoever does sign him will get a player who can hit some HRs and is great at driving in runs. Connolly also said the O's would be targeting Lee. If they were to add a couple veterans like Lee and Martinez, the Baltimore organization could really start to help some of these young players progress and get headed in the right direction.
Please be sure to check in from time to time for off-season baseball coverage and thoughts about where these key free agents and others end up for next season.