IFBB Pro Mindi Smith Proves Women Can Have Muscle and Still be Feminine
Mindi Smith is as decorated a bodybuilder as she is stunningly beautiful. She has a contest history of 2009 WBFF World Championships – 5th place Pro Fitness; 2009 NPC Sacramento – 1st place Figure; 2009 NPC Nationals – 1st place Overall Figure; 2010 IFBB Phoenix Pro – 1st place Figure; 2010 IFBB Figure International – 4th place; and 2010 IFBB Europa Super Show – 7th place Figure.
She started lifting weights and working out at the gym during her senior year of high school after being involved in cross country, track & field, basketball, and volleyball. She turned to the gym as a vehicle to maintain her physique and athletic ability.
Smith recalls, "Playing sports through school was coming to an end and I needed something to keep me in shape and continue being athletic." She immediately hired a personal trainer and says "the rest is history."
The Decision to Compete
Smith had a friend training to compete in the 2009 WBFF World Championships and "with a little push from him and also an invite from [CEO] Paul Dillett himself, I decided to give it a shot. That began a year of non-stop competitions!"
Smith had no idea what to expect in her first competition saying, "I had never even attended a competition as a spectator." She proudly recalls the amazing arena and huge stage where she made her competitive debut, and how she was intimidated by its enormity and significance. "I remember walking out on stage and shaking because I was so unbelievably nervous!"
For her first competition, Smith took on a daunting role as both trainer and competitor, preparing for the 2009 WBFF World Championships completely solo. "For preparation for that show I did everything on my own — my training, diet, suit selection, and posing. If I could go back I would have looked for a little more guidance, training, and education on all the do's and don'ts of competing." Despite her self-preparation and lack of competition experience, Mindi Smith made an impression on the WBFF, earning 5th Place Pro-Fitness.
Do Your Research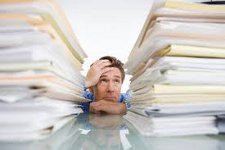 Although Smith was successful training and preparing herself, she stresses the importance of guidance for the arduous journey from Day 1 of training to competition day, finding a federation that suits you, a trainer who pushes you, and bodybuilders who can share valuable experiences and advice. For new bodybuilders looking to break into the sport, Mindi Smith advocates: "Do your research. Look into the different federations and which ones you think you'd be a better fit for."
She details the importance of networking and the knowledge of trainers and other bodybuilders. "Network and ask advice from experienced competitors. Look into experienced personal trainers and nutritionists in the industry which can also help give you proper guidance and training along your journey."
Mindi Smith quickly gained recognition in the bodybuilding world, laudably receiving her IFBB Pro Card at her second show with the NPC at the 2009 NPC Nationals, where she garnered 1st Place Overall Figure. "I competed at the NPC Sacramento Show November 7, 2009, and placed 1st which qualified me for the NPC Nationals two weeks later in Florida. November 20, 2009, I competed against over 200 competitors winning not only my height class, but also the overall in Figure receiving my IFBB Pro card."
Smith's dieting and workout regimen are designed to compensate for the higher muscle mass on her upper body and focus on training her lower body and "high intensity" cardio.
"I train five days a week regularly and up to seven days weeks prior to a competition," Smith says. "I stick to high reps with less weight. I work more on my lower body more than upper due to having more muscle mass on my upper body. I always complete my workout with 45 minutes of high intensity cardio." Smith zeroes in her abs, glutes, and hamstrings, due to her lower natural propensity for muscle mass in these areas, expressing, "Most of those areas come in last for me and depend mostly on diet and pulling some water out."
Mindi's Diet
Mindi's diet consists of five to six small meals throughout the day, spread out evenly every three hours. She consumes carbohydrates early in the day, adjusting fat consumption to current conditioning. As she gets closer to a show, she increases her water intake and decreases her carb intake.
Smith relates inequities in the sport of bodybuilding among men and women, finding that "women do not get treated equally." She calls the diet for women "tedious" and deserving of recognition for the high level of work that they put into an arduous diet and training schedule.
According to Smith, "Women, especially in Figure, Fitness, and Bodybuilding, train extremely hard… There's no easy way into this sport and we all have to put in a great amount of effort to get in the shape we do for competitions, whether male or female."
The Best Advice
Smith recalls the best piece of advice she received when she was starting out was to focus on having fun and enjoying the results of your hard work, rather than get caught up in the grueling aspects of the sport or disappointment when your hard work does not garner a win. Smith notes, "Compete for yourself and only you. Enjoy your time on stage, smile, and have fun. At the end of the day everyone is a winner and should be proud of all the hard work and dedication it took to get there."
Whether you formally win or not, everyone who competes in bodybuilding has won by taking their bodies to levels the average person has never dreamed of. Competing itself is an honor and proof of an echelon of dedication, discipline, and hard work that most will never achieve in their lives, nor will they seek the greater development of these qualities.
Mindi Smith is living proof of the power of a woman. Having established a career with developers in high-rise residential condominiums throughout Florida at the precocious age of 20, balancing a real estate career with modeling and bodybuilding, Smith shows no signs of slowing down any time soon.
The multi-talented Smith is a certified personal trainer, nutritionist, and speaker, motivating women and inspiring them through her unlimited accomplishments and ability. She defies the perception of women in the fitness industry as a genuinely beautiful and feminine woman with a plethora of fitness editorials, pictorials, covers, and features in all mediums from magazines to websites to television. As Mindi Smith amply proves, "Women can have muscle, yet still be feminine!"