Chris Paul Toasts to Knicks: The Next Possible Big 3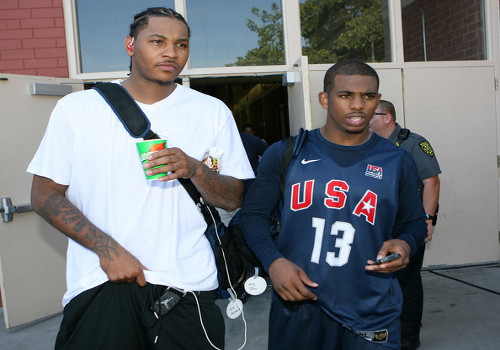 This LeBron James "Decision" is going to start a negative trend in the NBA. Today reports surfaced that at Carmelo Anthony's wedding to La La Vazquez this past weekend, that the idea of another Big 3 may be in the works.
According to the New York Post, Chris Paul made the toast sure to be heard around the NBA: "We'll Form our own Big 3."
Paul was referring to himself joining forces with Melo, and the Knicks' recently signed big free agent Amare Stoudemire.
The Miami Heat experiment dubbed, "Miami Thrice," that will take place in the NBA 2010-2011 season could change the outlook of basketball teams for long time to come.
I actually believe that the possible big 3 on the Knicks would be more suited to win. Paul gives the team a true point guard and I think Melo is a better end of the game player than Wade or James.
Reports have also Melo signing an extension and staying a member of the Denver Nuggets.
After James has recently done.
With Melo having the ability to test the free agency waters next summer he may be able to return home and be on a team that could prevent "James and Company" from winning several titles.