NBA: The Curious Case of Chris Paul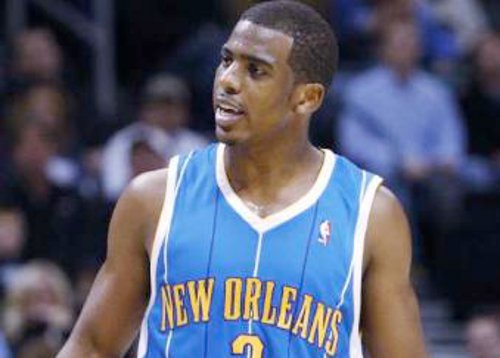 The New Orleans Hornets started the season 8-0. Prior to losing their first game they were the only unbeaten team left in the NBA, and Chris Paul was playing lights out. Currently, they lead San Antonio and Dallas teams that are getting absolutely no press, but this isn't the Hornets team of old. Somehow they got good really fast.
Chris Paul started playing like a hall of famer really fast. People routinely ranked Deron Williams ahead of Paul in their hypothetical "best point guards" lists. CP3 was turning into "the other point guard." Now, Chris Paul has his Hornets on pace to win a ton of games and clinch a high seed in the playoffs, but why? Why now?
He could have done this a couple years ago and really put New Orleans on the map. They won 56 games in 2007-2008. They won only 49 games the next year, and last year they were abysmal with 37 wins.
The talk of Paul wanting to get out of New Orleans surfaced and the NBA world went nuts. Apparently, he wanted to form another superteam in New York with Carmelo Anthony and maybe Amare Stoudamire.
The Hornets brought him in for "talks" and he emerged from those meetings ready to stay in New Orleans. Or did he?
He Watched "The Decision" Too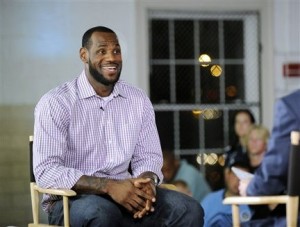 Chris Paul watched "The Decision." He had to. How could he miss it? He wants to be like LeBron and "take his talents" somewhere. But I think he got smart after watching it.
CP3 realized he would be destroyed by the media if he just ran off to New York to play with Melo. Especially if he was hanging out in New Orleans and stringing them along.
However, he could do something even more crafty. He could play well. He could raise his draft stock. He could make himself a surefire hit for the team that drafts for him. That team would also have to give up a lot to get him. Not every team in the league can afford that so that takes out the worst of the worst.
Now Paul has positioned himself such that he can:
Look good.
Get traded midseason when the Hornets get nervous that he'll leave.
Get uber-paid by his new team.
That's pretty smart for a little point guard. He's coming into a contract year and he finally starts playing well. His current team knows something is amiss and he's gaming for a trade. How much do you wanna bet?
Why Play Well at All?
CP3 could have easily tanked this season just like the last two. It would've been easy. There were no expectations on the Hornets at all, and most people were willing to give him a pass because he was in New Orleans.
He could have blamed the city and team and the economy for the sagging numbers the Hornets were putting up. It would've been so easy. He didn't do that, and it doesn't appear he will do that. Why?
He's concerned with his image. He watched LeBron assassinate his image on national television and thought, "I've got to be better than that." He watched LeBron tank the end of the Magic series. He knew people were questioning LeBron's mental makeup. He knew it.
So, he decided to come "guns a'blazin'" this season to show he still had it — to audition for new teams. They'll get a fresh look at him and think, "He deserves better than New Orleans."
It's the most savvy PR move I can think of. Everyone's forgotten that he basically gave the Hornets the finger, and now he's making himself look like a hall of famer. It's genius.
Will It Work?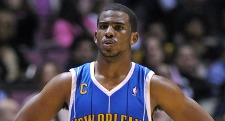 Good Lord I hope not. I don't expect every person to have the same opinion as me. You are certainly welcome to think that he's just having a better year than the last two and that's that.
However, I still think you'd be getting fooled by a master PR man. Whoever is behind CP3 and this "campaign" (for lack of a better word) is a genius. They're making Chris Paul look like the good guy.
Hell, I bet if he leaves New Orleans he'll get cheered and everyone will pat him on the back and tell him, "Good luck." He won't be killing a franchise, he'll just be moving on to greener pastures.
What angered the Cavs (and their fans) so much was LeBron's disregard for their situation. By leveraging yourself to get traded you look good when the team gets value back for you. You look almost like a hero.
I think it has a chance of working, but I hope it doesn't. At the end of the day CP3 is still a gold-digger looking for a rich mark. He doesn't want to compete on his own.
Who Would He Go To?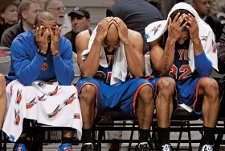 Let's say he manages to get traded to the Knicks. That's the perfect situation for him. Melo can come to New York and they can run the town with Amare Stoudamire. It'd be cake. Paul runs the point, Melo works the edge, and Amare works down low. That's a balanced attack that could actually win games – even with the Knicks!
Those three guys could actually compliment each other and learn how to pick teams apart – not just outscore them. Melo and Stoudamire can play defense. Paul can distribute to anybody who's having a good night. They'd have all the pieces the Heat don't have right now.
Can you imagine a scenario that would work any better? There isn't anybody else in the league with a big name that's looking to make a move. Kobe, Pau, Odom and Bynum are all staying in LA. The original big three are staying in Boston.
Durant, Westbrook and Green look to be staying put in Oklahoma City. Dirk's retiring in Dallas. Duncan, Ginobli and Parker are retiring in San Antonio. That's it. We don't have anybody left to make a splash with. That makes Amare, Paul and Melo a realistic combination, but only if I'm right.
At the end of the day I think CP3 wants out of New Orleans and he's willing to work any angle to do that. Trade or no trade, he's gone at the end of the season. For New York or not for New York. That is the question.
Additional Reading on SteroidsLive: