NBA: Heat Down, Lakers and Thunder Up
This week the NBA took a few interesting turns as teams start to show us who they really are. Now that we're about 15 games into the season it's a simple who's up and who's down. This includes team like the Spurs (who have put together a nice winning streak) and the Knicks who are, miraculously, at 6-8.
Then there are the favorites in both conferences; The Heat and the Lakers. The Lakers are way up after Pau Gasol had a perfect night shooting the ball, and the Heat are down another player. There's a great deal of the season left and anybody could turn their season on a dime, but right now things are shaping up the way few thought they would.
The Heat Have Talent and Injuries Galore
No one's going to debate the massive amount of talent the Heat carry on their roster. I certainly won't deny it. Dwayne Wade, Chris Bosh, and LeBron are super talents.
The only problem is that you put five guys on the floor at all times during a game. There are no penalty box minutes, and you can't really run a team with less than five people. It just doesn't work.
The Heat are starting to run on fumes though. They'd already lost Mike Miller to a thumb injury and now Udonis Haslem has re-injured his knee and will likely miss six weeks or more. After Pat Riley went out and got Jerry Stackhouse he probably thought he'd be done shoring up his line-up. Not so.
Now the Heat will probably have to make another move on the roster to bring in someone who can play power forward as consistently as Haslem has. I don't even know who they'd get, but they help and they need it now.
The Heat have lost to the Celtics (twice) and the Grizzlies and it appears they only show up when the team they're playing is:
I bet most people would have taken the action on the Heat/Grizzlies game thinking that the Grizzlies (as pathetic as they are) couldn't put out enough people to match up with "Miami Thrice".
They were wrong. The Grizzlies won the game on a last-second lucky shot. It was lucky, but they found a way to win the game against a team with superior talent. We're talking about the Memphis Grizzlies here. I thought this Heat team was going 82-0. I thought they were going to set the all-time wins record.
And I hate this saying, but I think it's appropriate given all the hype they got. This team is on pace to go about 54-28. That's not bad at all. Most franchises would kill for a record like that, but this team expected more.
Everybody expected more from them and a record we'd expect from a team like the Hawks is not befitting of this Miami Heat team in terms of talents alone. Add in the whole "attitude/leadership/too many cooks" thing and you've got a different story. A 54-28 story.
The Lakers and Thunder Are Looking Up
Pau Gasol shot 100% from the field against the Warriors and the Lakers again showed they have a threat for any situation. Kobe has a bad game and Gasol steps up. They both have a bad game and Lamar Odom might take over. All of them are off one night and Derek Fisher might shoot you out of the arena. There's no real answer for a team that's this deep.
The Oklahoma City Thunder have won two games without Kevin Durant. Once against Boston and once against Milwaukee they've shown their star can get a couple nights off. In fact, they are showing the kind of depth that the Lakers have. Against Boston Russell Westbrook put up 31 points. Against Milwaukee James Harden scored 23 points. Where did he even come from?
This is the sort of thing you see out of teams like the Lakers and Celtics. When Shannon Brown stepped up for the Lakers everyone said, "Shannon, who? Brown, what?" Now this Harden kid (who was a highly touted pick out of Arizona State) is stepping up when Durant is injured. That's exactly what a championship contender does. Currently, the only gap I see on the Thunder is their lack of a ring. That's a good problem to have.
An Easy Top 10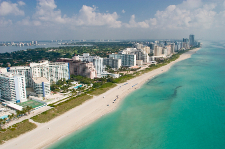 These are a short version of our power rankings. No thought at all (kind of like those "movies" and "books" lists you get roped into on Facebook.)
Who's My Top 10?
1. Lakers: For obvious reasons. No one except the Celtics or Thunder look like they can take them out, and you're the champ until you're dethroned.
2. Celtics: Look like they can take the Lakers if they can stay healthy.
3. Hornets: I have to put them up here because they've played so well, but I don't believe in Chris Paul wanting to stay in New Orleans.
4. Thunder: Why? Because they've shown up when Durant is out. That's the mark of a contender.
5. Spurs: I don't like them, but I can't count them out until they look dead and pass the "dropping the dead arm" test.
6. Jazz: Deron Williams. Check. Jerry Sloan. Check. Can't count them out until Williams can't pass anymore.
7. Mavericks: Dirk Nowitzki won't give up, not even when he's 40. I think they're a step behind the Jazz and Spurs right now, but Mark Cuban is determined and might make some moves to bolster the roster.
8. Magic: I still buy them before I buy the Heat.
9. Heat: They need help that isn't spelled D-W-Y-A-N-E, C-H-R-I-S, or L-E-B-R-O-N. (Rolaids might help too.)
10. Nuggets: Again, I don't see Melo staying the whole season or even wanting to be in Denver, but George Karl is so damned likable right now that I can see him turning Melo. So, I have to take the "wait and see" approach.
That makes seven teams in the top 10 coming from the Western conference. When the East wakes up I'll be sure to let everyone know, Heat wave or no Heat wave.
Additional Reading on SteroidsLive: