Tony Dungy Says "No, Thank You" To Gophers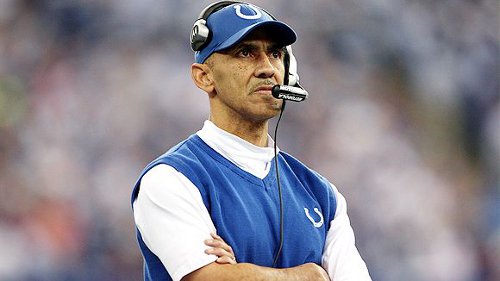 The Minnesota Golden Gophers fired head football coach Tim Brewster on Sunday. Brewster lead the team to a 15-30 record over four seasons from 2007-2010. Former Indianapolis Colts head coach, Tony Dungy, is an alumnus of the University of Minnesota, and some people were hoping he may want to make a return to the sideline.
ESPN is reporting that Dungy told athletic director Joel Maturi that he is not interested in returning to coaching. Maturi said that Dungy doesn't want to coach, but would be willing to assist in the search to find a replacement for Brewster.
Maturi said he will seek council from Dungy and other alumni, but in the end the choice will be all his.