2010 Heisman Trophy Finalists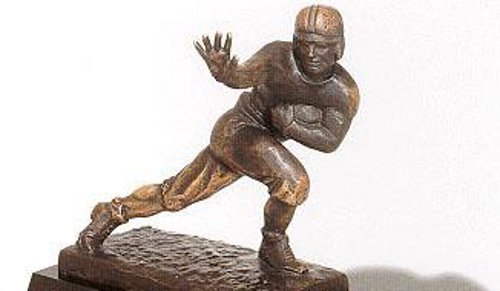 On Monday, the four finalists were announced for the 2010 Heisman Trophy Award. The presentation takes place in New York on Saturday. The four individuals headed to New York are: Cam Newton from Auburn, LaMichael James from Oregon, Andrew Luck from Standford, and Kellen Moore from Boise State.
James and Newton will get a chance to settle any conflicting opinions about who is the better player when they meet next month in the National Championship game. Both players helped their teams to undefeated records and conference titles.
Newton has recently been cleared by the NCAA after spending part of the season with people speculating whether or not he attempted to solicit money from Mississippi State or Auburn. Newton became only the second QB in FBS history to have 20 rushing and passing TDs. The other is former Florida QB, Tim Tebow, who was a recipient of the Heisman Trophy Award.