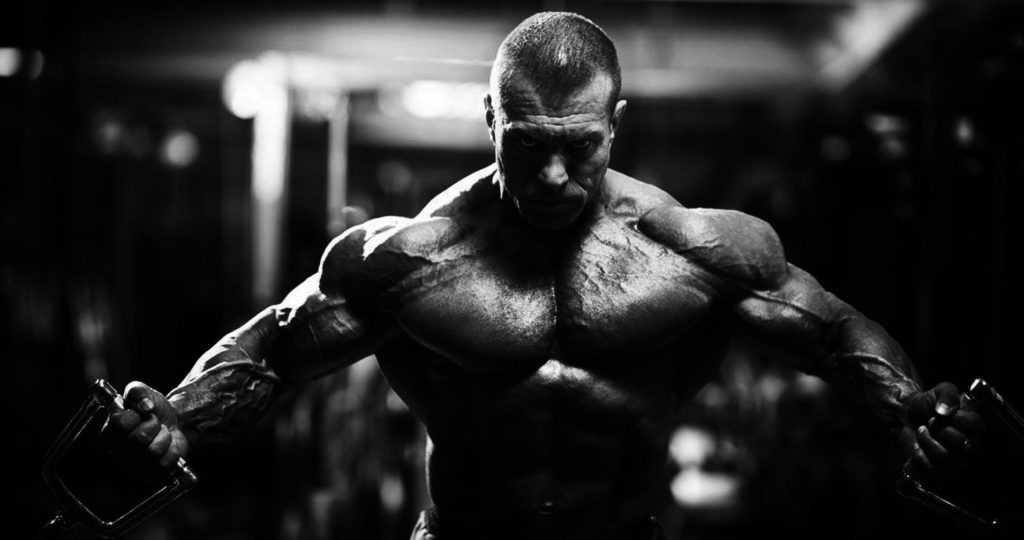 Welcome to SteroidsLive, a hardcore bodybuilding discussion forum.
Thank you for visiting SteroidsLive forums. We are a hardcore bodybuilding site dedicated to bringing you the very best information concerning the world of bodybuilding. Whether you are a competitor or you are just looking to improve yourself, this site is for you. No subject is taboo. We discuss all aspects of bodybuilding, from the natural way to the steroid way. You will find what you need here.
First Cycle… Friend Is Being a Dick..
Topic starter
24/08/2018 10:09 pm
I want to do my first cycle SOON. I am getting ready to join steroid encyclopaedia in about 2 minutes, got my wallet handy right now. My friend who is supposed to do this cycle with me is being a real pussy about the needles and now is even talking about chickening out with the first cycle because he just benched 285 for one rep..(With a nice big bounce of the chest) and he thinks he is gonna look like Arnold in a couple weeks naturally. He has been training about a year, I have been training about 4. So anyway I want to take Deca and dbol for my first cycle. But I have been reading about Primo too. My question is, If I was going to use one injectable for my first cycle, what is the best injectable to use that would pack on quality mass? Also, my little pussy friend wants to use an anavar dbol stack… Is this any good for strength?
Thanks
Yep Adrenaline is 110% correct. Need test in the cycle. And your friend will change his mind when he see's you blow up! God I loved my first cycle, put 2 inches on my arms!!!!!!!! LBM
Yeah, add in the test and you will be glad you did. Test works great with either Deca or EQ. Both give quality gains, lots of mass and not too many sides. Add in the D-bol and with a good training + diet, a good 30 pounds of new muscle can appear in a short period of time.
BTW, don't forget the clomid for post cycle and having some nolvadex on hand is a good idea as well if you are going to use a high dose of test and/or EQ.
I have to agee with the rest add test.
the bros have given you some good info. sus/deca/dbol is a great cycle and all oral is not.
to answer the question, as far as a single injectable goes, I'll vote for sustenon (or omnadren) as they are a mix of 4 different test esters. but since you wont be filling the rig full at injection, you outta throw a little deca in there too.
good luck and keep us posted on your progress.
Topic starter
25/08/2018 1:59 am
How many mgs of each? 250 sus… 400 deca? 30mg dbol?
Thanks
somethin like that…..hit us with your stats/measurements bro
Topic starter
25/08/2018 3:34 am
I'm abot 6 foot, maybe 5 11, weighing in at 192 pounds at about 10-12% BF. If I take 400 deca, 250 sus, should I combine 200 deca and 250 sus in one syringe and then take the next 200mg of deca another time in the week… What I need is someone to lay this out for me in laymans terms… I have been researching for quite a while, But I want real advice from experiance over just medical textbook stuff.. Thanks
with those stats and 4 years workin out…I'd suggest 250mgs sus and 200mgs deca (same rig) twice weekly, so totaling 500 & 400 a week for 8 weeks. 30 mgs dbol first 4 weeks to kick it off (spread throughout the day). make sure to have nolvadex around in case of gyno and enough clomid to run 50mgs daily/100mgs daily/50mgs daily for weeks 9,10,11
good luck
Topic starter
25/08/2018 5:31 am
After the first 4 weeks of taking the dbol… So I just quit taking the dbol.. or do I stair step down during week 3?
Thanks
I'd taper off a pill a day. On your next cycle run d-bol for 6 weeks. then taper. LBM
run it like this:
wk1 – 200dec/250sust/20mgdbol/day wk2 – 200dec/250sust/30mgdbol wk3 – 200dec/250sust/40mgdbol wk4 – 200dec/500sust/40mgdbol wk5- 200dec/500sust/30mgdbol wk6 – 300dec/250sust/20mgdbol wk7 – 300dec/250sust wk8 – 300dec/250sust wk9 – 50mg clomid wk10 – 100mg clomid
Sust/Deca/DBol is probably the most popular first cycle out there.. and it works….500-750mg Sust,wk/ 400-600 Deca,wk/ DBol 30-40mg,day would be my recommendation…