Randy Moss and Vikings Part Ways for a Second Time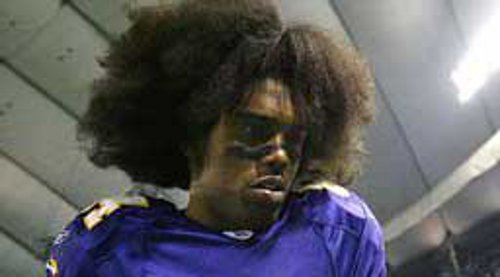 Round two of Randy Moss in Minnesota is finished after only a month with the team. He was waived by the Vikings on Monday for criticizing head coach Brad Childress the day prior, following the 28-18 loss to the Patriots.
The Vikings traded for Moss on October 6th, sending a third-round pick to New England. Moss caught only one pass for eight yards in his return trip to Foxboro. In the four games since the acquisition, Moss had 13 receptions for 174-yards.
In the post-game press conference, Moss expressed his frustration with how the Vikings attacked the Patriots defense. He also spoke about how much he missed his New England teammates and also talked about how hard it was to come play in Minnesota.
Childress was asked if he regretted acquiring Moss, "Do I regret acquiring him? Not at present I don't, no." Moss will have to clear the waivers process before he can become a free-agent and sign with another team this season.
Related Articles on SteroidsLive: