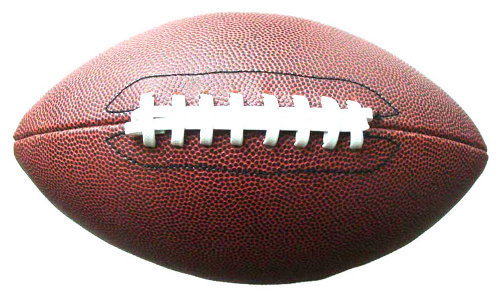 As we enter week 9 of the NFL season, it is time to take a look at who has delivered on the gridiron this year. Of course we have the usual suspects, but with the season being so unusual it made way for fresh faces.
I would have bet appendages that the Chiefs and Buccaneers wouldn't have records of 5-2. Denver was supposedly the team that got shorted in the Jay Cutler trade, but they got someone who looks like the Uni-bomber and has been blowing up defense all season. These are just a few of the changes we will see at the 2010 midway point.
Putting together a list of mid-season awards wasn't easy and I'm sure I have left some people off you may disagree with, but here is my list of the league's top performers through the first eight weeks.
Offensive Player of the Year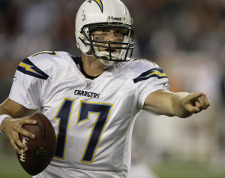 Last season at the midway point we were talking about Cedric Benson and Drew Brees. Currently, both of these players have been less than impressive as a whole this season and their respective teams could use some CPR.
Peyton Manning – No. 18 is doing it again. Manning is second in passer rating at 101.4 with 15 TDs and only 2 INTs. With all of the injuries to the Colts, he has still made finding different targets every week look easy.
Philip Rivers – I am starting to believe the Chargers organization hates Rivers. They surrounded him with talent early in his career and have slowly taken it away. The Chargers have no running game and Vincent Jackson has been a hold out all season yet Rivers still leads the league in passing yards.
Chris Johnson – On pace for his third consecutive outstanding season, and he has only been in the league for three years. Johnson is third in yards with 721 and has 8 TDs.
Kyle Orton – We knew Orton could throw the ball a bit from his time with Purdue and the Bears, but to be second in the league with 2509-yards and 12 TDs is beyond impressive.
Adrian Peterson – The Vikings have been the biggest "what if" team in the league – every game has been within 4 points at some point in the forth quarter. Peterson is the main reason for that offensively speaking for the Vikings. Peterson leads the league with 776-yards rushing and 6 TDs. Now that Chester Taylor is gone he has added the receiving element to his game with 22 receptions for 194-yards.
Most Valuable Player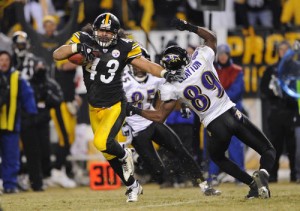 Last season Brett Favre was in this category and having the season of his life. Fast forward to this year and he is having the season of regret, probably wishing he was driving his tractor in Mississippi.
Troy Polamalu – I have to put Polamalu in this group because of the way the Steelers defense is performing with him, as opposed to how they played without him last season. There isn't one defensive player who changes the game more than Polamalu. It's got to be the hair.
Manning – Last year Manning won his forth MVP and is threatening to win his fifth. The Colts defense forgets to show up for games and they know that Manning can bail them out on any given weekend.
Johnson – The Titans are 5-3 partially because of their defense and the other part is Johnson. When he carries the ball 20 times or more he gains 100-yards and they win games. Johnson is the focus of every defensive game-plan and they still struggle to stop him. The most impressive stat Johnson has provided is Vince Young's passer rating which leads the league.
Defensive Player of the Year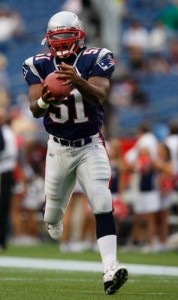 What do all three of the following players have in common: Darren Sharper, Jared Allen, and Elvis Dumervil? They have all suffered major injuries in the last season. Ok, so Allen's isn't a bodily injury. Since he cut his mullet, Allen has be invisible on the field. All of these guys were lighting offenses up last season.
Jerod Mayo – A lot of us questioned whether or not the New England defense would be strong enough to make them a contender. We asked who the leader would be. Mayo has cleared up those questions averaging more than 10 tackles a game.
Clay Matthews – The Packers may be on the verge of changing their big time game changer from Charles Woodson to Matthews. He leads the league in sacks with 9.5 at the midway point.
DeAngelo Hall – It's always nice to see a player return to old form. Hall has re-emerged as a shut-down corner again. He essentially won the game against the Bears earlier this season with four INTs in one game, giving him a total of six on the season. Hall is also making tackles this year with 63 and forced a fumble.
Ray Lewis – The best middle linebacker of the modern generation fills up the stat sheet any way possible. Lewis brings more than just talent and stats to his team, but also attitude, swagger, and controlled violence.
Rookie of the Year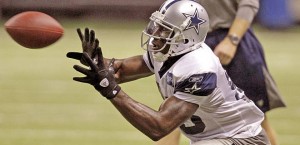 You can tell the NFL is becoming a passing league and WR is the position on offense that rookies can have some sort of immediate impact. Last year it was Austin Collie and Percy Harvin in this conversation. Also, Mark Sanchez was mixing it up with these candidates last year.
Dez Bryant – This season Bryant has been battling an ankle injury and a rib problem. He has still managed to catch 29 passes and score 3 receiving TDs. His most impressive play has come in the punt return game where he has taken two for scores.
Jahvid Best – We have seen flashes of greatness this season from Best. His offensive production is a big reason for the Lions improvement on offense. Best has 297-yards rushing with 4 TDs and 316-yards receiving with 1 TD.
Ndamukong Suh – Tied for eighth in the league with 6.5 sacks, Suh is proving to be a great No. 2 selection by the Lions. To become one of the league's top pass rushers in your first season is a tremendous feat. These two players from the Lions are giving them a very bright future.
Mike Williams – Williams was a fourth round pick and there weren't great public expectation for the rookie. He has been a big reason we have seen a jump in the growth of Bucs QB Josh Freeman. Williams has 32 receptions with 470-yards and 4 TDs.
Sam Bradford – The fact that he plays the toughest position in the game and has a team that couldn't win forfeited games recently at 4-4, makes him my winner without question. Bradford is completing almost 60% of his passes with 11 TDs. He does have 8 INTs, but none over the last three games. The Rams made the right decision with Bradford and found themselves a franchise QB.
Coach of the Year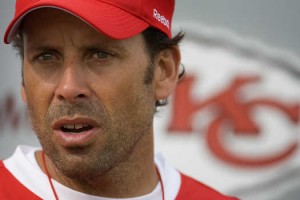 A season ago Jim Caldwell and Sean Payton had their teams undefeated at this point. The surprise candidate was rookie head coach Josh McDaniels with a 6-1 record – we all know how that finished. There are a couple coaches who could be looking at that type of season this year.
Todd Haley – The Chiefs are 5-2 and although Haley does deserve some criticism for decisions this season, he also deserves a lot of praise. I also have to give a lot of credit to the guy who will probably win GM of the Year, Scott Pioli.
Steve Spagnuolo – Most people thought Spagnuolo was an idiot for taking this job. It was assumed that he would be dismissed from the team after a couple of struggling seasons and looking for a new coordinator position. The Rams are 4-4 and have a shot at the playoffs.
Raheem Morris – The Buccaneers are tied for the NFC South lead at the midway point, with a 5-2 record. Morris has brought a young team along faster than anyone anticipated and for that he needs to be rewarded. In a league where your job status can change from week-to-week he is making a case for keeping the title of Bucs head coach for some time.
Thank you for checking out the mid-season awards and please be sure to check back in at the end of the season to see who I have as the final recipients. Also, every Friday let this be your place to get all your NFL picks and fantasy advice for the 2010 season.
Additional Reading on SteroidsLive: