MMA Twitter Tracker: Volume 1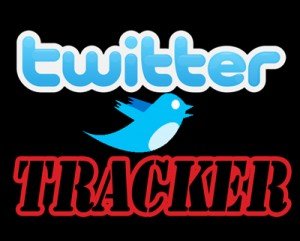 As many of you know, social networking has been taking the world by storm.  Sites like facebook and twitter have millions upon millions of users.  What I really love about twitter is the instant connection you can gain with mixed martial arts fighters and personalities.  Twitter gives you access to the thoughts and occasional ramblings of fighters, and the ability to interact with them.
But obviously, an even cooler thing is the ability to post links to blogs, articles, pictures and videos.  With how important this new social network has become, I felt it would be a cool idea to get a collection of all the MMA twitters out there.  This inaugural edition of the MMA Twitter Tracker will focus on the ladies.
Fighters: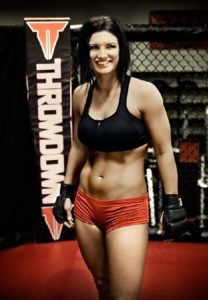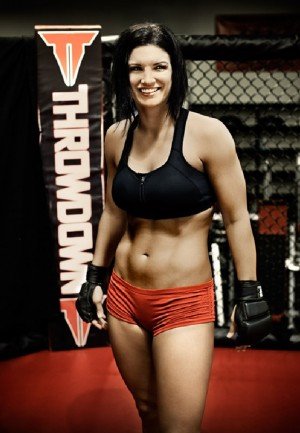 She was never a crazy twitter user, and it appears she deleted all her old tweets recently.  I'm mainly posting the link so I have an excuse to show her picture.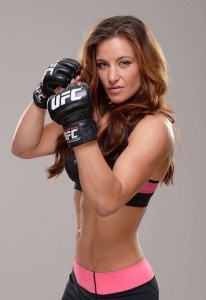 Miesha is as dangerous as she is beautiful.  She holds a 9-2 career record with all 7 of her most recent victories coming via stoppage.  She hasn't been afraid to use her image to sell tickets, and she is definitely a dangerous fighter in the 135 pound division.
Debi Purcell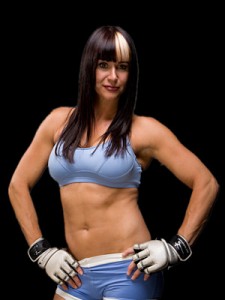 Debi hasn't done much fighting in the last few years, but she's been a part of the sport for a very long time, and she's worked really hard to help the growth of women's MMA.  She is currently the only female Black Belt in Ruas Vale Tudo.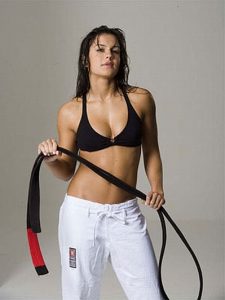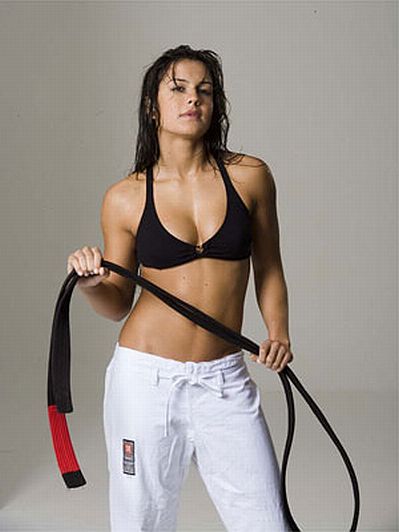 Ok, Kyra isn't an actual mixed martial arts fighter, but she's one of the only female member of the Gracie family tree to really get involved in Brazilian jiu jitsu.  She is a very highly decorated BJJ champion and has been a good ambassador for the sport.  Her tweets are protected so you'll have to await approval before you can read them.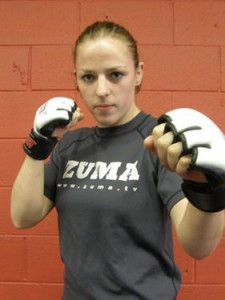 Sarah is the first and current Strikeforce women's bantamweight champion.  She won the title in a Strikeforce Challengers event this past February and is currently undefeated with an 11-0 career record.
Ring Girls: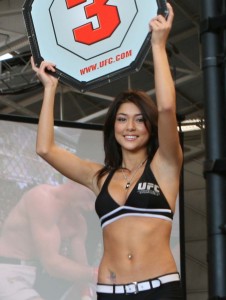 Ok, you can't have a ring girls section without Arianny, who is arguably the most popular ring girl of all time.  She made her debut with the UFC in 2006 and is still just as popular as ever.  She's won multiple "Ring Girl of the Year" awards and recently was a cover girl for Maxim.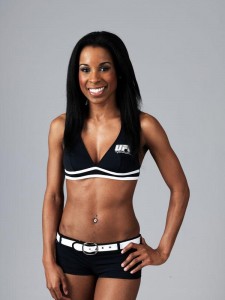 Chandella is one of the newest editions to the UFC ring girls stable.  She made her debut at the end of 2009 and even helped out at the WEC 48 event this past weekend.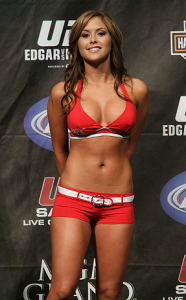 A professional dancer and model, Brittany has been a WEC ring girl since 2008.  She runs a very active blog where she loves to post pictures of herself, boy that must be horrible to look at.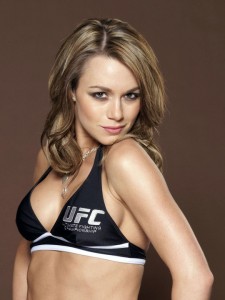 Rachelle has been semi-retired as a UFC ring girl until recently when she worked the octagon for UFC 111 in New Jersey.  Rachelle was also the host of the classic fights section of the UFC Undisputed 2009 video game.  In 2008 Rachelle even posed for Playboy.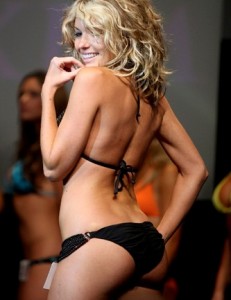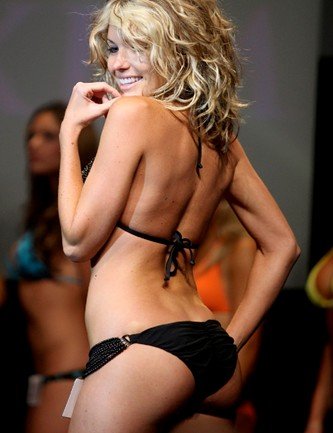 Ok, so Natasha isn't actually a ring girl anymore after being let go by the UFC late last year, but she has stayed active in the MMA community.  She commonly updates her twitter with pictures cageside at events or even of her hanging out with MMA fighters.