I missed WEC 48, Ughhhhh
p>I had been looking forward to WEC 48 for months now, the WEC has always been my favorite fight organization and when they decided to do their first Pay Per View I was the first in line to congratulate them. They deserve everything they get.
Anyways, the sports bar I usually watch PPV's wasn't showing WEC 48, so I called a Buffalo Wild Wings in a town about a 45 minute drive away and they said they had it. This is my interpretation of what happened….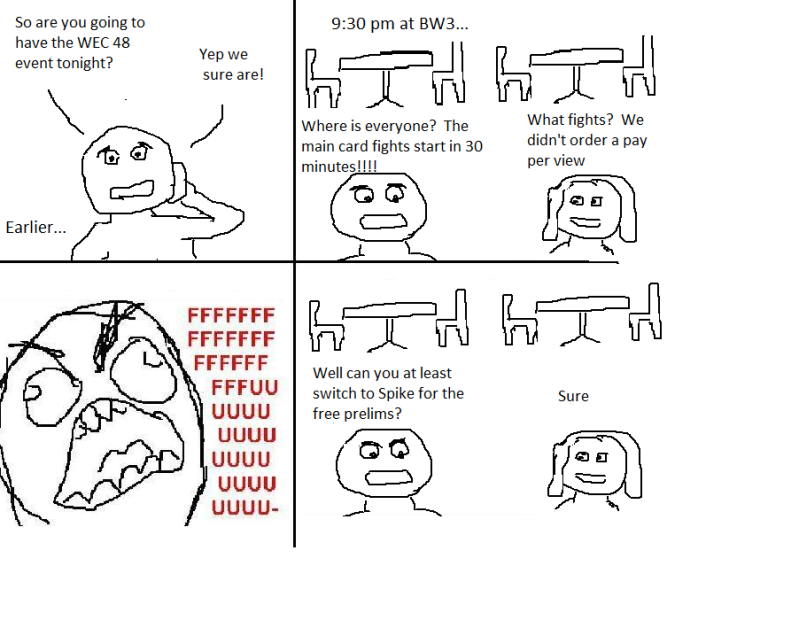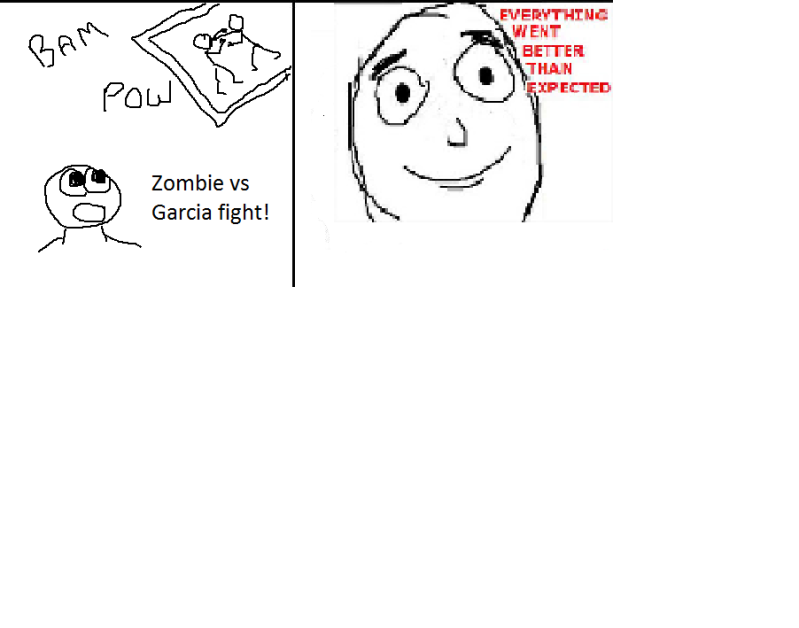 So yeah, I missed the pay per view, but at least the one fight I did see ended up being one of the best, if not the best fight I've ever seen. Garcia and Jung literally threw haymakers for three straight rounds. It was like Griffin/Bonner on steroids and shrunken down to fun size. It was that awesome. It was like the first minute Sanchez/ Guida for a full 3 rounds. That kind of balances out right?