Arianny Celeste's Maxim Pictures
Just thought I'd get this out there, Arianny recently did a cover spread with Maxim Magazine. Here is a taste: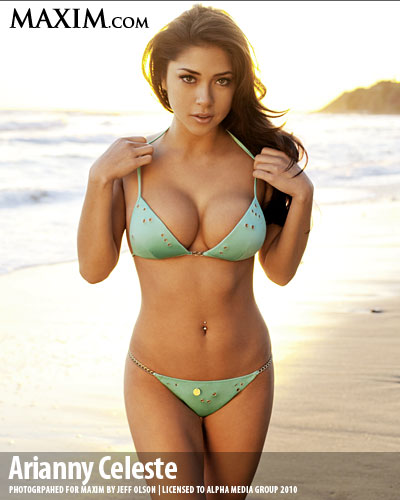 The rest of the online pictures can be found here, please do check them out (and there's a brief interview featured as well). If you want to see more than that, you'll have to open up the piggy bank and pick up a copy of Maxim.