NFL Injury Updates: Kolb, Grant, Moore, and Sanders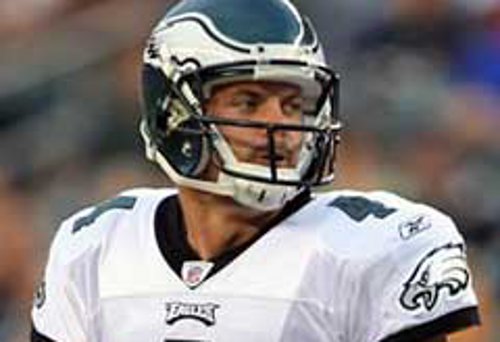 Kevin Kolb
The Philadelphia Eagles starting quarterback, Kevin Kolb, suffered a concussion in the season opener against the Green Bay Packers.
Although Eagles backup Michael Vick filled in nicely for the injured Kolb, head coach Andy Reid said, "When Kolb is healthy, he is the starter." ESPN reported that Kolb will not participate in practice until at least Friday if examinations go well. Vick will take all of the reps with first team.
Ryan Grant
Grant carried the ball eight times for 45-yards before suffering an ankle sprain. Grant was seen wearing a boot on his right foot following Sunday's action. The Green Bay Packers have already ruled out Grant for this Sunday's game against the Buffalo Bills.
Bob Sanders
Sanders has a history of injury problems and unfortunately exited the game on Sunday with an elbow injury. It has not been determined at this time to how extensive this injury is, but he was unable to return to the game or the sidelines.
Matt Moore
The Carolina Panthers not only lost the game against the New York Giants, they also lost starting QB Matt Moore near the end of the game to a concussion. Second round pick QB Jimmy Clausen entered the game and went 0-2. John Fox has not ruled Moore out for Sunday's game against the Tampa Bay Buccaneers.
Related Articles on SteroidsLive: