Jets WR Braylon Edwards Arrested for DWI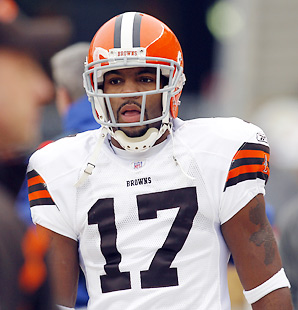 The New York Jet's run of media trouble continued this morning when Braylon Edwards was pulled over and arrested for DWI. Edwards blew 0.16, which is twice the legal limit in New York state.
Edwards was pulled over at 5:15 am for having overly tinted windows. The other four people in the car were not charged. Edwards was taken into police custody and is expected to be arraigned sometime today.
The NY Post reported this statement by the team, "We are very disappointed in Braylon's actions this morning. The Player Protect program is in place for our organization to prevent this situation. Braylon is aware of this program and showed poor judgment."
The team also said they would be working together with the league to make sure that proper punishment was given to Edwards. Jets' punter Steve Weatherford was on ESPNs' "First Take" and commented saying that this is an unfortunate situation because Edwards is such a good person and how they all really like him as teammate and in the locker room.
This is Edwards' second major run-in with the law in the last year. Last October he punched a friend of LeBron James in the face in Cleveland before being traded to the Jets. Edwards plead no-contest to aggravated assault and received a delayed 180-day jail sentence and a $1,000 fine.
Related Articles on SteroidsLive: