Green Bay Packers Possibly Lose Ryan Grant for Season
Monday's report on Green Bay Packers running back Ryan Grant was that he was ruled out for Sunday's game against the Buffalo Bills.
Tuesday, ESPN Adam Schefter reported that Grant will need surgery to correct a torn ligament in his ankle.  The corrective surgery is expected to keep him on crutches for 10-12 weeks.
Foxsports.com reported that Grant will be placed on injured reserve which would end his season.
Packers head coach Mike McCarthy classified the injury as "significant." Grant is possibly headed to New York for a second opinion.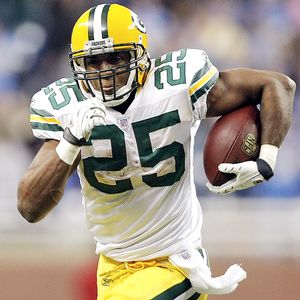 Backup running back Brandon Jackson is expected to get the start for the injured Grant in Buffalo on Sunday.
Related Articles on SteroidsLive: