New York Jets Lose Kris Jenkins to ACL Again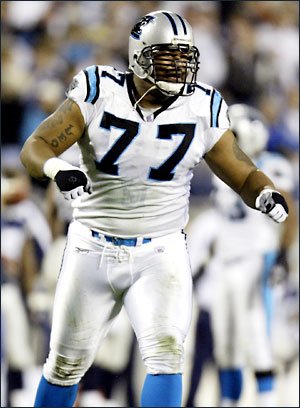 Monday night the New York Jets lost a whole lot more than just one football game, according to ESPN they lost defensive tackle Kris Jenkins for the season. Jenkins suffered a tear in the anterior cruciate ligament of his left knee.
Jenkins was hoping to have a successful comeback after returning from the same injury, on the same knee from last season. According to the ESPN broadcast during Monday's game, Jenkins was contemplating retirement this off-season.
He lost over 30-pounds and trained hard after last season's ACL injury only to be a part of six plays. At 31-years-old, the future is unclear as to whether Jenkins will go through the surgery and rehab process again or retire.
Although this is a crucial loss for the Jets defense, they were still able to over come it last season and finish ranked No. 1 overall.
Related Articles on SteroidsLive: