Frank Shamrock Knows How To Train for MMA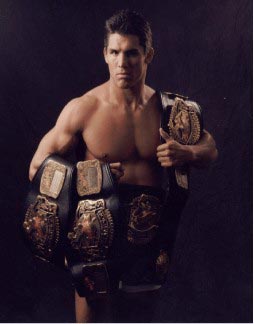 Frank Shamrock is a great American MMA fighter. He was the first to hold the UFC Middleweight Championship (renamed the UFC Light Heavyweight Championship). He retired an undefeated champion after defending his title an amazing five times. Frank was also crowned an Interim King of Pancrase and has been the Strikeforce Middleweight champion. He is the adopted younger brother of mixed martial arts fighter and former professional wrestler Ken Shamrock.
Frank holds notable wins over Bas Rutten, Jeremy Horn and Tito Ortiz and knows what it takes to be an MMA champ. Check out this cool video and see how a champion trains for MMA.
Related Articles on SteroidsLive: