Cowboys Fire Wade Phillips after 1-7 Start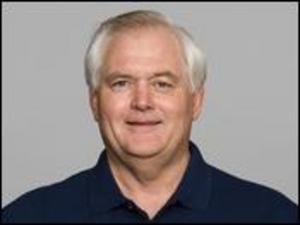 Members of the media and fans everywhere have all been speculating as to when Wade Phillips would be fired as the head coach of the Dallas Cowboys. According to ESPN's Chris Mortensen and Ed Werder, Jerry Jones put those rumors to rest on Monday morning by relieving Phillips of his coaching duties.
The Cowboys promoted offensive coordinator Jason Garrett to interim head coach to finish out the season. This decision is a result of the Cowboys losing 45-7 on Sunday night to the Green Bay Packers, falling to 1-7 on the season.
Following the loss to Green Bay, Phillips sounded defeated when he made the following comment: "I thought we played poorly. I thought we played poorly as a team and we looked like a bad football team. That's the way we played. Bad coaching."
Last season Phillips was awarded a two-year contract extension after leading Dallas to it's first playoff win since 1996. Phillips ends his tenure as Cowboys head coach with a 35-23 record, also two NFC East titles to his credit.
Related Articles on SteroidsLive: