Brett Favre Uncertain Against the Patriots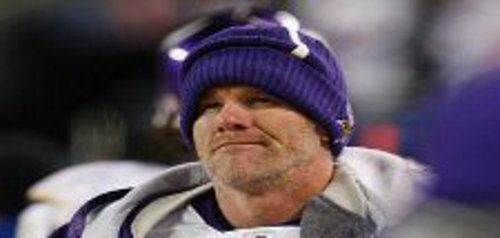 Brett Favre has been diagnosed with two separate stress fractures in his left ankle and as of now his status is uncertain for Sunday's game against New England. Favre has started in a NFL record 291 consecutive regular season games.
The injury was sustained during last Monday night's loss to the Green Bay Packers. After taking a hit in the second half of the game, Favre was noticeably limping, but refused medical attention and opted to stay in the game.
ESPN is reporting there is no surgery required and when head coach, Brad Childress was asked about Favre's status for Sunday's game he said, "Once he's functional, he can play. …I wouldn't rule anything out in terms of the end of the week. I don't really have a time framework on it."
At age 41, Favre has already questioned whether or not his body can make it through another NFL season.
Related Articles on SteroidsLive: