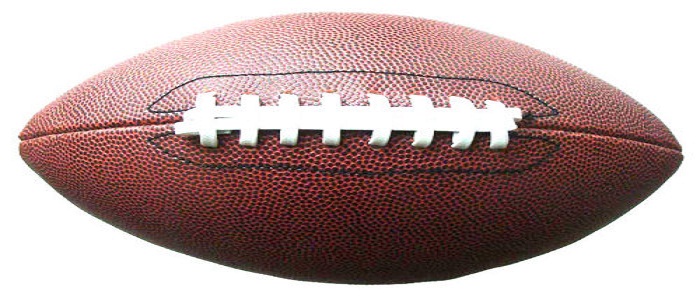 Couch Potato Blitz: Week 13 Fantasy Edition
Week 13 of fantasy football! Some of us are down to our final week of the regular season and some of us have one more week to clinch that final playoff spot. Either way, all of the time we have spent researching, watching, and wishing is down to the wire.
I have done my homework and I am confident in the players I have chosen to for week 13 start'em and sit'em. For anyone out there who would like to discuss my decisions, or ask about players I fail to cover in the following, please contact me via Twitter.
Fantasy Studs – Start'em
Quarterbacks
Last week Michael Vick had 1 interception and 4 fumbles, and still managed to get 23 fantasy points. This week he plays the Texans, which happens to be one of the worst defenses in the NFL. Last week they held Titans QB Rusty Smith to -1 fantasy point. The difference between Vick and Smith is similar to the difference in the aesthetic make-ups of Tyra Banks and Whoopi Goldberg.
In a Chargers victory over the Colts, Philip Rivers managed only 7 fantasy points – I don't expect that to become a trend. The Raiders defense which had been playing well against QBs has allowed 5 TDs in the last two weeks.
The Young guys from St. Louis and Tampa Bay averaged 14.5 fantasy points against the 49ers in weeks 10 and 11. I would say it's safe to say that Aaron Rodgers will have a better game than Derek Anderson did last week on MNF.
Start either QB in what I am calling "The Payback Bowl" between Denver and Kansas City. Last time these two QBs played against each other Matt Cassel scored 32 and Kyle Orton had 27 fantasy points.
Other guys I would give a look to this weekend are Ryan Fitzpatrick, Sam Bradford, and Jay Cutler.
Running Backs
In the last 4 weeks the Titans have allowed RBs to go for over 20 fantasy points. Maurice Jones-Drew is a safe play against Tennessee on Sunday.
The Lions have allowed double-digit fantasy point performances against RBs in all but one game this season. Look for the Bears to continue to feed Matt Forte the rock this Sunday.
In week 9, Michael Turner scored 22 fantasy points against the Buccaneers. It will be a full dose of Turner on Sunday if the Falcons want to win in Tampa Bay.
In the past two weeks Steven Jackson has failed to rush for a TD. I like Jackson to put up the kind of game that will place him in the Pro Bowl this season.
Five RBs you must start this weekend are: Arian Foster, Peyton Hillis, Ahmad Bradshaw, Jamaal Charles, and LeSean McCoy.
Keep an eye on the status of Adrian Peterson; if he is still questionable on Sunday you may want to pick up Toby Gerhart. Also with the season-ending injury to Frank Gore and the questionable status of Brian Westbrook you should stay on the lookout for Anthony Dixon.
Wide Receivers
I like the option of a big game from Mario Manningham. Manning doesn't have a lot of healthy WRs, making this an even better start. It was only three weeks ago when the Eagles WRs notched 42 fantasy points against his opponents (Redskins).
In the last 7 weeks Dwayne Bowe has gone over 20 fantasy points 5 times. Bowe had a 30 point fantasy game against Denver last time they met.
Bowe's counter part for Sunday's game, Brandon Lloyd, has gone over 20 fantasy points 4 times this season. Lloyd has managed at least 1 TD catch in the last 4 games – 6 total over that span.
This season Reggie Wayne has been a disappointment, but on Sunday I believe he will get in the end zone at least once against the Cowboys. Dallas has given up at least 1 TD reception to a WR in every game but the first.
I don't see how you could go wrong with starting either DeSean Jackson or Jeremy Maclin.
There are 4 high profile auto-starts who are questionable at mid-week: Greg Jennings, Roddy White, Sidney Rice, and Terrell Owens. If they are out look to start guys like Johnny Knox, Mike Williams (TB), and Steve Johnson – I think he worked things out with God.
Fantasy Duds – Sit'em
Quarterbacks
The most anticipated game of week 13 is MNF – 9-2 Jets vs. 9-2 Patriots. The last time these two teams met the Jets defense held Tom Brady to 11 fantasy points. Mark Sanchez had 22 fantasy points, but I would tread with caution. If you think you have a better option then start'em.
Another match-up of QBs that I don't like is Joe Flacco and Ben Roethlisberger squaring off in Baltimore. Big Ben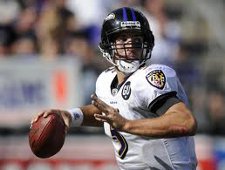 missed the first meeting due to his 4-game suspension and is hobbled by a bad foot. Flacco had only 12 fantasy points. I think it is generally a good idea in fantasy to avoid starting QBs against the Steelers.
The Falcons QB Matt Ryan has had a good fantasy season – no INTs or fumbles in the last four games. However, in his last game against the Buccaneers he managed only 13 fantasy points.
I would not start Donovan McNabb, Carson Palmer, or Brett Favre. If these are your options at QB this weekend you could see minimal points from that spot on your roster.
Running Backs
For the same reasons I'm not playing Flacco or Big Ben, I would also not recommend starting Ray Rice or Rashard Mendenhall. Rice had only 2 fantasy points in the team's first meeting this season. Mendenhall is the smarter play, but be wary of the Baltimore defense with no rushing TDs allowed in the last 3 games.
Although Dallas RBs had 23 fantasy points against the Saints last week I don't expect Cedric Benson to have the same success.
When the best rusher on the team is a QB you know you have problems. The Packers Brandon Jackson has not proven to be a trustworthy start with a total of 8 fantasy points in his last two games.
The Jets defense only allowed 6 fantasy points to Patriot RBs in week 2. I wouldn't start BenJarvus Green-Ellis or Danny Woodhead. You never know which one will get the bulk of the carries – against a solid defense it's not wise to play them.
I do think LeGarrette Blount will have a better outing against the Falcons compared to his 4 point fantasy performance in the last meeting, but I wouldn't start him. Blount has only 13 total fantasy points in the last two games.
Wide Receivers
In the first meeting Mike Wallace only had 2 fantasy points against Baltimore. With the uncertainty of Big Ben you might want to look elsewhere on your roster.
With the emergence of Johnson, one Bills WR, Lee Evans, has seen a dip in his fantasy production. In the last 5 games he has a total of 18 fantasy points – last week he had -2.
I would stay away from Derrick Mason and Anquan Boldin this weekend for obvious reasons. It may also be tough to figure out who will get the majority of targets between Deion Branch and Wes Welker.
There are a lot of questionable plays from the Broncos, Saints, and Jets. Other than Lloyd and Marques Colston I wouldn't start players from those teams unless you were going to take a flyer on your flex-position.
Thank you for stopping by the "CPB" fantasy edition. Please be sure to check back next week and throughout your fantasy playoffs. Also, check out picks and predictions on all 16 games in week 13 of the NFL.
Additional Reading on SteroidsLive:
NFL Week 13 Picks and Predictions
Related Articles on SteroidsLive: