MMA Girl Spot Light: Tiffany Fallon
IFL:
"Tiffany Fallon is quickly becoming known in Hollywood as one of the great new faces in broadcasting. The native Floridian has made substantial strides as both a host and actress, using her intelligence and quick wit on camera to handle any number of diverse, wide-ranging and challenging roles.

The former Miss Georgia USA was one of the original co-hosts (with world champion Bas Rutten) of "IFL Battleground," a weekly series chronicling the lives and in-ring action of some of the world's greatest mixed martial arts athletes. The show has been seen nationally on Monday and Saturday nights on MyNetworkTV in over 100 million homes. Additionally, Tiffany has been featured in dozens of print and television campaigns and music videos, and has held on-camera roles for Spike TV, E!, TBS and Rivals.com. A graduate of Florida State University with a degree in Sports Management, Fallon was selected a Playboy "Playmate of the Year" in 2005 and one of CMT's 20 sexiest Southern Belles.

Tiffany is married to Joe Don Rooney of the Grammy-nominated group Rascal Flats. She currently resides in Nashville and Los Angeles."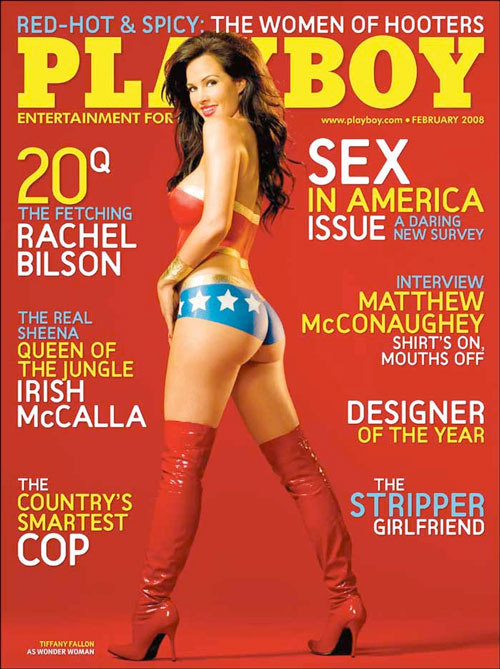 Keep an eye out for Tiffany. She's making her mark on MMA and she's quite a bit better looking than Joe Rogan.