NFL Investigating Relationship Between Favre and Jenn Sterger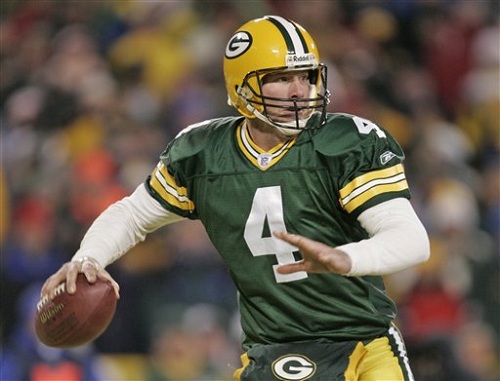 The circus surrounding Minnesota Vikings quarterback Brett Favre has allegedly added another wrinkle. The NFL has said they are investigating reports that the 40-year old future Hall of Fame QB sent racy messages to a woman who worked with the New York Jets.
According to a report by Deadspin, Favre sent a picture of his genitals and left her voice mails while during his one season with the Jets. The woman in questions is Jenn Sterger, who formerly did game-day work with the organization.
NFL spokesman Greg Aiello said Friday, "We are reviewing the matter."
Thursday, Favre was asked about the Deadspin report and he said, "I'm not getting into that."
Favre and the Vikings are preparing for a Monday night match-up against the NY Jets.
Related Articles on SteroidsLive: