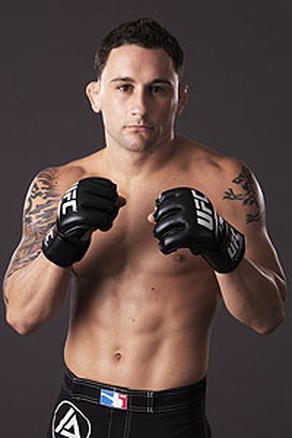 It was first reported by mmafighting.com, and it has been confirmed by Dana White himself.  Frankie Edgar is the new number one contender for the lightweight title.  He is expected to square off against current champion BJ Penn at UFC 112 in Abu Dhabi this April.  Edgar has been on a roll lately, holds solid victories over Sean Sherk, Tyson Griffin, and Jim Miller and has won three "fight of the night" honors in the process.
I believe this course of action was taken after top lightweight contender Gray Maynard failed to impress in his split decision victory over Nate Diaz on Monday night.  Maynard is a valid candidate, and even holds a victory over Edgar (2 years ago), but he is currently on a streak of 6 straight decision victories, the past two being split decisions.  The UFC wants excitement and dominance from their champions (and contenders), and they have yet to see that out of Maynard, who has failed to win a fight night bonus in the UFC.
In a recent video interview, White said he didn't think Maynard was 100% ready to fight for the title just yet.
Edgar will be a huge underdog against BJ Penn, but so would any other lightweight in the world right now.  Edgar's striking has improved tremendously in his recent bouts, look no further than the second round of his most recent fight with Matt Veach.  I am definitely looking forward to this fight.