Drop the Puck: NHL Eastern Conference Preview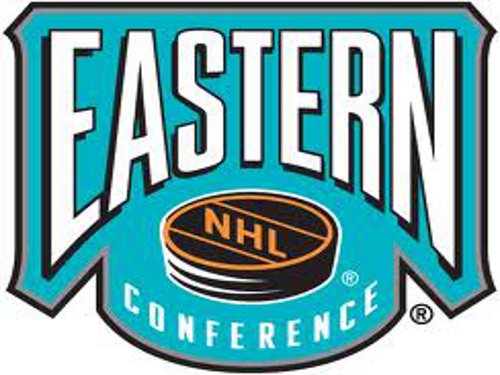 The 2010-2011 National Hockey League season starts on October 7th with some attractive games including the defending Stanley Cup champion Chicago Blackhawks against the Colorado Avalanche, and the Pittsburgh Penguins opening their new arena against their arch-rival the Philadelphia Flyers. To get you ready, here is a preview of the NHL's Eastern Conference.
The Washington Capitals and New Jersey Devils have dominated the east in recent regular seasons only to suffer bitter disappointments in the playoffs by such teams as the Montreal Canadians, Philadelphia Flyers, and Carolina Hurricanes.
Once again, the Caps and Devils are primed for success as are the Pittsburgh Penguins, two years removed from raising the Stanley Cup themselves. The Boston Bruins, the top seed in 2008 with 116 points, should also round back into shape with infusion of young talent but they all need to watch-out for the upset-minded Montreal Canadians, Philadelphia Flyers, Tampa Bay Lightning, and Ottawa Senators.
Beasts of the East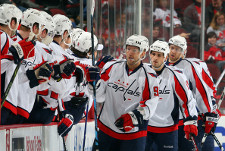 1. Washington Capitals
Projected Finish (First, First in the Southeast)
Strengths:
Forwards. Alex Ovechkin, Alexander Semin, and Niklas Backstrom are world-class talents that led a group that featured 9 players with 10 or more goals.
Ovechkin might be the most dynamic, powerful player in the game and he is just 25. Backstrom is 22. That offensive talent also makes their PP one of the most dangerous units in the game. Mike Green is a sniper on the blue line and John Carlson, at 20, is fast becoming one of the best defensemen in the league.
Weaknesses:
Defense. The Capitals care about moving the puck and scoring but, when it counts, in close games, tight, playoff games, their indifference in their own end shows-up.
Questions:
Which of their young goaltenders will start? Will it be Semyon Varlamov , 22, or Michal Neuvirth, also 22? Both are talented, confident goalies and both are young. With the firepower behind them, each should – and will – prosper in the regular season but what about the playoffs?
Analysis:
In 2009-2010, the Capitals owned the NHL, registering 54 wins and 121 points on their way to winning the President's Trophy by an eight-point margin. They had a 3-1 lead on the Montreal Canadians in the first round of the playoffs and self-destructed.
Another repeat will cost Coach Bruce Boudreau his job. The Caps must progress in the playoffs or big changes are in order but they will go only as far as their young goalies can take them, with all due respect to Ovechkin and company. The Capitals will easily capture another eastern conference crown but what will they do in April and May?
2. New Jersey Devils
Projected Finish (Second, First in the Atlantic)
Strengths:
Martin Brodeur. Entering his 18th season there is no reason to think G Brodeur is going to slow down. Can he play 70+ games? Maybe not, but he is good enough, more than good enough to take the Devils to the Atlantic crown.
In Ilya Kovalchuk, Zach Parise, and Travis Zajac, the Devils might have the best line in the eastern conference, and all three top lines can score. The addition of Anton Volchenkov to the defensive corps makes this a tougher unit.
Weaknesses:
I'd have to say Brodeur here as well. His insistence on playing a ton of games means he is worn down for the playoffs. He needs to take nights off in January and February to make a difference in April. Head coach John MacLean is another weakness. Another new coach for the Devils, MacLean, a first year coach in the NHL, must learn on the job and that's never a good thing.
Questions:
Other than MacLean, not many question marks. This is a veteran team with 10 players over the age of 30 expected to make the opening day roster. Fatigue and injuries could be an issue late in the season, though.
Analysis:
The Devils are a top-4 team, and, though pundits have been expecting Brodeur to slow down, this is not the year. Kovalchuk paired with Parise makes this team dangerous, but, like the Caps, the regular season really doesn't mean much.
The post-season is the measure and anything less than the conference finals will be a disappointment. With a core of 30-something players, that goal could be a reach.
3. Boston Bruins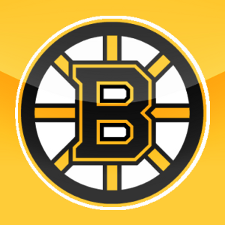 Projected Finish (Third, First in the Northeast)
Strengths:
Centers. Can anyone match Boston centers Patrice Bergeron, Marc Savard, David Krejci, and Tyler Seguin? Seguin, the second overall pick in the 2010 NHL entry draft, will have the luxury of easing into the NHL but he will be a force.
The Bruins also have depth at forward with newcomer Nathan Horton, Blake Wheeler, Marco Strum, and Michael Ryder. Zdeno Chara is still a force on the blue line. Tuukka Rask, at 23, can be an elite goaltender as he takes over from Tim Thomas.
Weaknesses:
Seven players over the age of 30 will be counted on to play prominent roles, and their health and effectiveness will be scrutinized throughout the season. Team speed could be a real issue, especially at forward.
Questions:
Who will be the #1 goalie? Rask and Thomas could split time, though Rask is a talented goalie. If Rask wrestles the full-time job from Thomas, if the aging forwards stay healthy, and if the young guys Horton and Seguin can mesh with the group, this team, just two years removed from a 116-point season, can be special.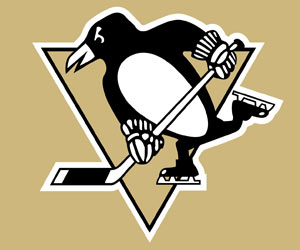 4. Pittsburgh Penguins
Projected Finish: Fourth (2nd in the Atlantic)
Strengths:
Sidney Crosby and Evgeni Malkin. Crosby tied for the league lead in goals with 51 and compiled 109 points, and is on the short list of best NHL platers.
Malkin had a down year with only 77 points but, healthy and rested, he should once again be an offensive dynamo. Head coach Dan Bylsma – entering his third season, the young coach is just now beginning to understand the game's strategies and nuances.
Weaknesses:
Wing. The Pens have no real scoring wingers and will rely on role players such as Pascal Dupuis, Chris Kunitz, and Mike Comrie for front-six scoring. Look for top prospect Eric Tangradi to crack this line-up providing them with some badly talent in front of the net.
Questions:
For a top-four team, the Pens have lots of questions. Can the defense find a replacement for Sergei Gonchar who bolted for Ottawa in free agency? One of their youngsters, Kris Letang or Alex Goligoski needs to produce, fast. How will free agent D Paul Martin and Zbynek Michalek fit-in?
If they can acclimate quickly, they can make this unit a real strength. How will goalie Marc-Andre Fleury respond to what was a shaky regular and post-season? At 25, Fleury is not even in his prime and he is due for a rebound. Finally, when will Jordan Staal be ready to play? Staal, just 22, is dealing with the first adversity of his career as he rehabs a foot injury. He is one of the best two-way centers in the game and his return, when it happens, will give the team a big boost.
Analysis:
The Pens, after back-o-back appearances in the Finals, were gassed last May. Their early ouster by the Montreal Canadians, though not pleasant, allowed the team to rest and recover. Crosby, Malkin, Staal, Fleury, Letang, and Goligoski make a strong nucleus and Martin and Michalek are fine additions. A lack of strength at wing could hold this team back but they are still an elite team in the eastern conference.
Playoff Contenders
After losing in the Stanley Cup Finals, the Philadelphia Flyers will be strong contenders but will only go as far as their goaltending will allow. The Montreal Canadians stunned the Caps and Pens in back-to-back playoff series and will need goaltender Carey Price to live-up to his vast potential and Mike Cammalleri to sustain his goal-scoring, playoff magic throughout the season.
With offensive firepower in Vincent Lecavalier, Martin St. Louis, and Steven Stamkos, the Tampa Bay Lightning can make a playoff push as long as G Dan Ellis can provide some steady play between the pipes.
The Ottawa Senators have Jason Spezza, Daniel Alfredsson, Mike Fisher, and now Sergie Gonchar to lead the power play for a team that could threaten for the Northeast division crown.
The Least of the East
With Ryan Miller, the Buffalo Sabres are never out of any game, but who will score other than Thomas Vanek? The Atlanta Thrashers might be better without Kovalchuk but not until 2011-2012. Despite "King" Henri Lundqvist and Marian Gaborik, the New York Rangers have too many holes. Looking for surprises? The Toronto Maple Leafs are young and exciting and have Phil Kessel and goalie Jean-Sebastian Giguere. Ditto the New York Islanders with John Tavares, Matt Moulson, and Kyle Okposo. Both teams could be big surprises. The Florida Panthers, despite Tomas Vokoun in net, and the Carolina Hurricanes, despite Eric Staal at forward, are rebuilding.
Post-Season Prediction
Conference Finals:
Pittsburgh Penguins vs. Boston Bruins
Pittsburgh in six
Additional Reading on SteroidsLive: