NFL Preseason Couch Potato Blitz: Fantasy Football Early Rounds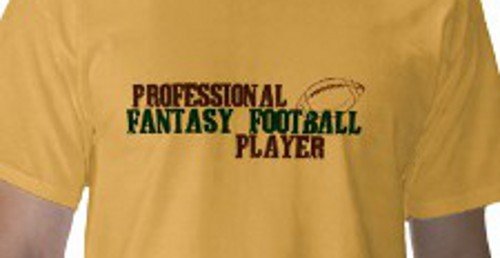 Without question football is the most popular sport in America, and what takes it to an even higher level is playing fantasy football.
The great thing about Fantasy Football, besides the fact that you get to talk mess with your buddies, is that it can make even a Monday Night Football game between the Houston Texans and Jacksonville Jaguars meaningful.
Fantasy seasons are made or broken on late round acquisitions, but you can't win the league without a good foundation. You must set the foundation of your team in the first five rounds by drafting two running backs, two wide receivers, and quarterback.
ESPN has released their pre-draft player rankings.  Let's go through the first five rounds and pick out the guy to be wary of.  Grab a snack and take notes as I bring the pressure on this weeks' "Couch Potato Blitz."
Important scoring notes: This is based on a 10 team league with 4 points for a passing touchdown.
Battered Ram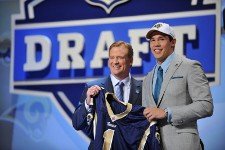 In the first round, the top 6 ranked players are all running backs.  If you're playing in a league with 6 points for a passing TD, then Drew Brees or Aaron Rodgers wouldn't be a bad selection in the fifth or sixth slot.
Chris Johnson is the sexy pick this year, but you must keep in mind that he lost his backup LenDale "Too much booty in the pants" White. This may mean that the Titans call his number too many times, raising the risk for injury.
Adrian "Slippery Tips" Peterson has also lost his backup and if Favre doesn't return they will run him into the ground.  Maurice Jones-Drew and Ray Rice are both solid picks for all fantasy teams because they are productive, small and compact, and almost Oompa Loompa-like.
Michael Turner is ranked eighth after having a down season last year filled with injuries. I'm just not in love with the Atlanta Falcons like everyone else seems to be, and think this is a good projection for Turner.
The guy to be wary of in the first round is Steven Jackson.  Personally, I am a fan of the rugged, unhindered style with which he runs, but when your quarterback is a rookie and you are the only weapon on your team, bad things are bound to happen.
Jackson's style is not conducive to staying healthy and he is coming off an off-season surgery. The fact that the St. Louis Rams have no passing game does not allow for extra red-zone possessions.  Jackson's body will endure a beating early on trying not to ruin the confidence of Sam Bradford, leaving fantasy owners with a battered Ram by mid-season.
Refund Please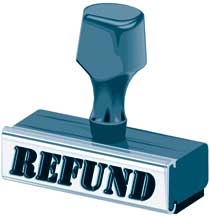 This is the toughest round of the first five. Do you go for a second running back or draft a wide receiver? Maybe even take one of the top 3 quarterbacks?  Think of it like a date, do you go with the sure thing thinking long term and settle for a kiss, or take a chance on getting her sloppy drunk and going for it all?
The guy I thought about focusing on was Ryan Grant.  I have never felt like he was a No. 1 guy without Favre calling the plays.  Plus anyone who says bad things about Favre is a D-bag in my book.
Shonn Greene is ranked high after breaking out at the end of last season.  Greene is guy that could lose some reps if LaDainian Tomlinson has something left in the tank.
However, the guy that I would run away from like my hair was on fire and I had a second snake in my pants is Larry Fitzgerald.  I know that Fitzgerald's play will sound like he is screaming for a refund, "I want my quarterback." This will be followed with fantasy owners echoing the refund sentiment about 4-5 weeks into play.
The Arizona Cardinals will probably also be looking to recoup some of the money they have given to Matt Leinart. Everyone knows when you buy cheap merchandise, there are no refunds.
You Need More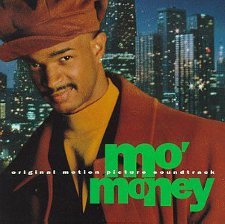 The third round is dominated by wide receivers and unproven running backs.  If you already have a running back and wide receiver you may want to take Tom Brady.
The running backs in this round are filled with guys in their first or second years and none of them seem too impressive.  Ryan Mathews, who was drafted by the San Diego Chargers, has defaulted to this ranking because the Chargers thought it might be a good idea to let all their running backs leave over the last two years.
Cardinals running back Beanie Wells may not be a bad pick because with Leinart at the helm they will need to run the ball more.
LeSean McCoy will be taking over full time for Brain Westbrook.  The problem with McCoy is the Philadelphia Eagles pass the ball more times than women who've claimed to sleep with Tiger Woods.
The Carolina Panthers didn't have much of quarterback last season with Jake Delhomme looking more like Ryan Leaf.  This had its effects on the passing game and wide receiver Steve Smith.  Matt Moore filled in nicely for the Panthers at the end of the season.
I love the passion that Smith plays with, but the fact is that this has become a running team and I don't think "Matt Moore or less" is going to get the job done all season long.  Smith will be a bust if he is drafted any higher than the sixth round.  Smith is also coming off injury that happened in the off-season.
Back by Committee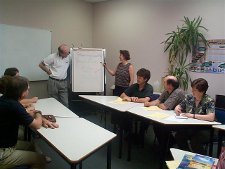 Kansas City Chiefs running back Jamaal Charles had a breakout season last year.  The Chiefs did sign Thomas Jones to compliment him and I believe will take away some of his touches.  I believe this is an ok place to draft Charles if you already have two running backs and are trying to load up.
The Panthers have a No. 1 guy in DeAngelo Williams, but they also have a horse in Jonathan Stewart.  Stewart is projected in the 4th round and this is probably a good landing spot for him.
Joseph Addai is the causality of the Peyton Manning play calling.  Manning audibles out running plays like flipping a one-sided coin.
The guy hurt most by the committee style of running that has taken over the NFL is Pierre Thomas.  The scandalous Reggie Bush is primed to have a breakout season.
Thomas's numbers also suffer from the fact that Brees has five receiving targets and a head coach, Sean Payton, that loves to show off his offensive genius every chance he gets.  The fact that Thomas isn't consistent at all in head-to-head leagues can leave you wondering why you drafted him.
Too Much Reality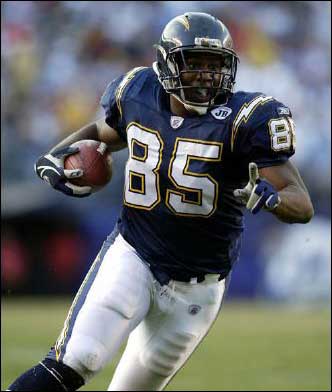 The fifth round is the first round everyone should be thinking tight end, with Dallas Clark and Antonio Gates being excellent big week play makers.
This is also the round to look into the Miami Dolphins two-headed monster in the backfield, Ronnie Brown and Ricky Williams.  They may both lose some touches do to the acquisition of wide receiver Brandon Marshall.
Brandon Jacobs always seems to be solid pick, especially in the 5th round. My problem with him is injuries; every other week he seems to have an ankle or a knee problem.
The Cincinnati Bengals made some big off-season splashes, none bigger than signing Terrell Owens.  They also signed Antonio Bryant at the wide-out position.  Just for the record also they signed the infamous liquor drinking, pistol shooting, strip club going Adam "Pacman" Jones.
The Bengals also drafted Jordan Shipley at wide receiver. I think there is a surplus at this position and will cut back the amount of production for Chad Ochocinco. I wouldn't draft him in this round even if he paid me.  Knowing him, it wouldn't be that far a stretch.
The Bengals will also be under the microscope every week with the wildly entertaining press conferences sure to be had with Ocho and TO.  At some point this will break down in the locker room and trickle down to the field.  There is just too much reality TV for one team.
Be sure to check back for the next Couch Potato Blitz, coming soon to a gridiron near you.