Brett Favre: Retired Or Playing In 2010?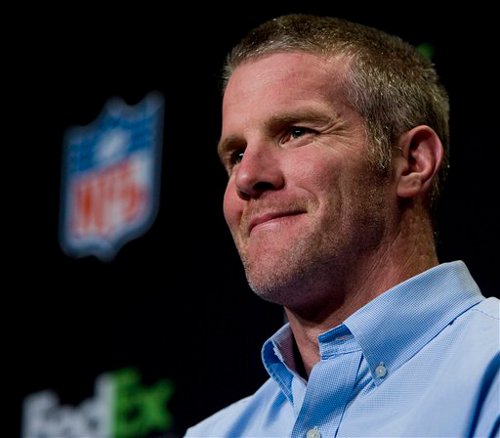 What do we know about Brett Favre? He's one of the greatest quarterbacks of all-time, has played in almost every game, loves to gamble with the football, and most notably, he can't seem to make up his mind.
We also know that the "Brett Favre Saga" happens every year because there is nothing else to talk about. The LeBron James "Decision" has given us a little more gossip than usual this NFL off-season, but not enough to fend off the off-season, gray-haired monster that is Favre.
On both sides of the fence there are so many things that we can speculate about, whether he plays or he retires.
If Favre retires, what will Vikings fans or football fans in general think? Which people would be the happiest about a Favre retirement?  If Favre plays for the Vikings, what are the expectations? Is the schedule favorable for having another 12-4 season?
Public Enemy No. 4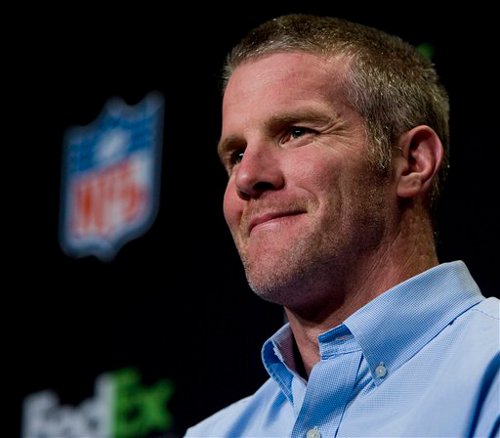 When the breaking news hit yesterday about Favre being believed to retire, the majority of Vikings fans seemed to be under the impression that he would still play.  They didn't overreact and start "I hate Favre" message boards or get on the news doing ridiculous things. Yesterday I received this text message from a longtime friend and Vikings fan living in the heart of Minneapolis:
"Ryan Longwell says Favre doesn't know where the rumor came from. ESPN is just running with it because shit else is going on in sports. He'll be back."  – Tony England
However, if Favre does retire and say that his ankle just isn't strong enough, they'll hate him more than they did when he was wearing the green & gold.  This will be the case especially after they see how much improved the Washington Redskins are with Donovan McNabb.
I asked Tony, "If Favre really doesn't come back, how would the Vikings fans feel?" He responded: "It would be viewed by the unwise as back stabbing."
Overall I don't think NFL fans would hate him any more than they do for the history of indecision, they would just be glad it's over.  That is until weeks 1 (Saints), 5 (Jets),  7 (Packers), and 15 (Bears) of the Vikes' schedule when they play on national television.
Fans who just want to sit down, shut up, and watch a football game and are going to be forced to watch Tarvaris Jackson hand the ball off and throw screen passes.  All of the sudden people will say, "Damn, I wish the old silver fox was playing."
Please Retire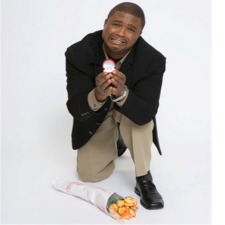 I believe there are more people who want to see him play than want to see him retire, but there are definitely some people who would love to see the legacy end.
For starters, the Green Bay Packers organization and fans must want to see him retire.  I'm sure there are some idiots out there who have a payback mentality for him having beating them twice last season.  If the Packers seriously want to increase their chances of making a run at the Lombardi Trophy, then they want him gone.
Second, all of the Favre haters can't wait for him to hang 'em up, or at least they think they want that.  Everyone knows that cheering against someone is half the fun of being a sports fan, and many people love to cheer against Favre.
Finally, the probable starter if Favre does retire is Tarvaris Jackson.  This kid did make the playoffs two seasons ago as the starter and was pushed to the bench last season when they acquired Favre.  Only problem is that Jackson is the only one who wants this for the team; I don't know one person who has said "The Vikings would be better off with Jackson."
Demanding Duplication
Every man loves a good set of double Ds, but in this case all of Minnesota, Favre fans, and Favre himself will be demanding that he duplicate the season he had last year, which may be unrealistic.
Favre is coming off the best season of his career and now is a year older, has had one more surgery, and set the bar of expectation for a 40-year-old man really high.  The likely hood of Favre only throwing seven interceptions again is slim to none.
Favre has played almost every game for 19 seasons in the NFL and at some point that streak has to end.  In no way am I wishing injury on him, just saying that the odds of another injury-free 16-game season (plus possible post-season) is doubtful.
Forecasting the Schedule with Favre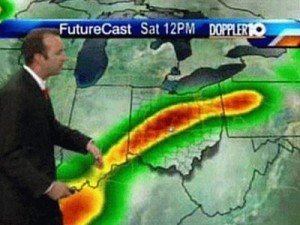 WK 1/Away Saints – Tough game to start the season and could be demoralizing to lose in a close one.
WK 2/Home Dolphins – Much improved team and should be a defensive dog fight, but I give the edge to the Vikes.
WK 3/Home Lions – First of two meetings this season. Detroit is much improved, but the Vikings should win.
WK 4/Bye – Early on in the season, I feel that Favre and older veterans would be better served with a late season bye.
WK 5/Away Jets – Monday night game against a defense great at forcing turnovers, Favre and Peterson are notorious for turning it over.  I like the Jets.
WK 6/Home Cowboys – Could be the first half game that defines both teams, I like the Vikings at home on rebound win.
WK 7/Away Packers – I really believe that the team wants to beat Favre at Lambeau for their fans. Don't think it will happen.
WK 8/Away Patriots – If Tom Brady and Wes Welker are healthy this could be a close one, I give the edge to Pats at home.
WK 9/Home Cardinals – Not even sure who the Cards QB will be at this point, and that bodes well for a Vikes victory.
WK 10/Away Bears – Team is improved, don't think Jay Cutler will throw away as many games this season.  Slight edge to the Bears for a win.
WK 11/ Home Packers – Finally time for Packers payback, and probably gives them the lead in the NFC North.
WK 12/ Away Redskins – Vikes get back on track against a very improved Skins team, with Adrian Peterson starting to take over as the big provider.
WK 13/Home Bills – For some reason this team always loses when I say they win and vice-versa, Vikings roll to a big win.
WK 14/ Home Giants – Tough grind-it-out game, but the Vikings defense comes up big against Eli Manning.
WK 15/ Home Bears – Vikings adjust from loss in week 10, this time by blocking Julius Peppers and running the ball at his side.
WK 16/ Away Eagles – Andy Reid always keeps the Eagles competitive, but this season they are no match for a team like the Vikings.
WK 17/ Away Lions – Win this game and they finish the season with a 6-game winning streak to give them at least one home playoff game.
I have the Vikings with Favre at about 11-5, which is one game back from where they were last season.  Favre always wins one game he shouldn't and loses one game he shouldn't, usually evening itself out.
The Vikings are a serious contender for a playoff position with Favre and possibly more, but if he retires they might get a wild card. After the season they just had, something tells me that is not enough, and Viking fans desperately want Favre back.