MLB Week 15 Sluggers and Slugs: Trade Deadline Buyers/Sellers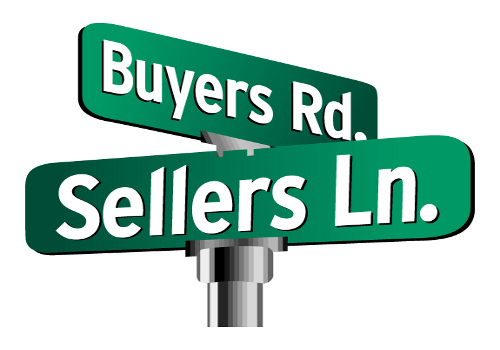 We are coming off the 2010 All-Star break rejuvenated to finish a great run.  The Major League Baseball season is rapidly approaching the July 31st trade deadline.  An organization's season can be made or broken at this point depending on whether they are buyers or sellers.
One team that should be in the buying business is the Minnesota Twins.  In last week's article I talked about how crucial the 4 game series with the Chicago White Sox would be directly after the break.  The Twins took 3 of 4 including a 4 run 9th inning comeback on Sunday and closed the gap to 1.5 games.
The Texas Rangers made their big move before the break by acquiring Seattle Mariner's starting pitcher Cliff lee.  This applies pressure to the Los Angeles Angels who have had their battles with just staying healthy this season.
The trade deadline is about how much money your organization is willing to spend to possibly win a championship for your team.
Nobody spent their money better than New York Yankees owner, George Steinbrenner, who passed away last week.  I would like to take this opportunity to say thank you to "The Boss" for all the great things he did for the game of baseball.
Is your team a buyer or seller? Which players are available and where might they be going?
Must-Have Playoff Pitching Depth
Several teams with playoff aspirations are in desperate need of some front end pitchers, especially the Philadelphia Phillies, New York Mets, Los Angeles Dodgers, Chicago White Sox, and Minnesota Twins.
There is a list of quality starters that could help any of these teams (one of which is the caliber of Lee).
Teams aren't looking for an ace to top the rotation – if they were they probably wouldn't be buyers in the market right now.
All of the teams in search of help either have an ace or someone who has emerged as the No. 1 guy.  The Phillies have Roy Halladay, the Mets have Johann Santana, the Dodgers have Clayton Kershaw, the White Sox have Mark Buehrle,  and the Twins have Carl Pavano.
They need to add the perfect guy who can go on the road in game 3 of a series or give them a great 7 innings in game 2 regardless of where they play.
Available Pitchers
List of pitchers provided by ESPN Insider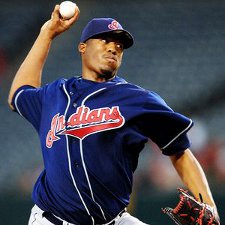 Cleveland Indians – They have two guys who could be great addition at the deadline – Jake Westbrook and Fausto Carmona.  Carmona is the more attractive guy from this team because he has shown he has No. 1 stuff.   The Dodgers would be a great place for him, but the McCourt family divorce will probably keep them out of contention.
Baltimore Orioles – This is another team with two guys on the block, Kevin Millwood and Jeremy Guthrie.  Millwood is a veteran pitcher who has proven to be a workhorse going deep into games and delivering quality starts.
Florida Marlins – This team is filled with contracts and players they're willing to part with.  On the pitching side it's Ricky Nolasco and Nate Robertson.  I'm not wildly high on either of these guys unless you have a solid No. 2 guy like the Mets do.
Houston Astros – It's no secret that this organization has some players who want out, most notably is Roy Oswalt.  Oswalt is the best pitcher that is available for any team to pick up.  It would be scary for the National League as he was pitching behind Halladay in Philly.
Oakland Athletics – They just acquired Ben Sheets this past off-season and most likely just for this reason – They are always looking to move players for young prospects.
Washington Nationals –  They have a guy who doesn't have the best stuff, but Livan Hernandez has shown us this season that he's learned how to get outs.  I love Hernandez on a team like the White Sox or Twins.
Chicago Cubs – They are without question going to be sellers before the deadline with an enormous payroll and currently 9.5 games out of first.  Ted Lilly is a solid left hander who can get outs. I like him for the Dodgers, but probably won't happen.
Arizona Diamondbacks – I think it's rare to hear about a younger guy on the block who threw a no-hitter earlier this season, but Edwin Jackson could end up on his 5th different team by the deadline.  The Phillies should make a play and have him throw behind struggling lefty Cole Hamels.
Looking For Wood
The most amazing storyline has been how well the San Diego Padres have played this season with a 4 game lead over the Colorado Rockies in the NL West.  This has been accomplished by sporting the No. 1 pitching staff in all of baseball.
Beyond their slugger Adrian Gonzalez, the rest of the line up is filled with 2nd and 3rd rate talent.  If they are to make a run at the post-season they will need to add a bat before the trade deadline.
Even though the Rockies are going to get Troy Tulowitzki back soon from the DL, they are rumored to be looking for infield help , maybe Jorge Cantu or Ty Wigginton.
The San Francisco Giants are only 4.5 games out of the NL West and would serve themselves nicely by adding a bat to that lineup as well.  Trading at the deadline is less likely for them.
The Angels have been rumored to be interested in power hitting players with expiring contracts for the late season run, most Notably Derrek Lee from the Cubs.
I know that the Detroit Tiger's Miguel Cabrera would have much better shot at the Triple Crown if they added someone to that lineup.  The Tigers will most likely not make any major moves.
Summer Lumber Sale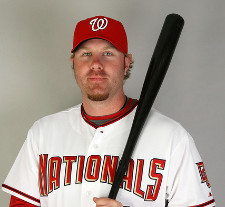 By Nationals standards this has had a pretty successful season.  I know, it must suck to be a Nats fan.  They have slugger Adam Dunn, who is going to be a free-agent this off-season. It is time figure out if they can agree on a long term deal or ship him out.
Buster Olney says that the White Sox are interested in the big bopper – I'm not sure I understand the need for power when they are 6th in the league for HRs.
As I said before, the Cubs would like to deal Lee if he is willing to waive his no-trade clause.  A likely fit for him would be the Angles since they are without Kendry Morales.  When Morales returns to the lineup they could put him at DH and platoon Hideki Matsui in the outfield.
We all know that the Milwaukee Brewers can't afford to resign Prince Fielder.  They would like to pretend they can in an attempt to drive up the price.  Fielder is desired by many because of his ability to go deep.  Fielder's defense, on the other hand, leaves something to be desired.
The Brewers want young pitching in return for Fielder and most teams are unwilling to give it up to acquire a guy that will most likely demand major money when he is resigned.  The rumored suitor is the White Sox where he would primarily be the DH.  Olney also writes that the Tampa Bay Rays may want to package together a crazy deal sending Wade Davis to Milwaukee.
I have heard Mike Lowell rumors all season long, mainly about him going to the Rangers.  Well, those talks are apparently heating up again.  Lowell will have his hip examined again next week.  The Rangers have a need at 1st and 3rd base, both of which are positions that Lowell can play.
Deadline Final Thoughts
Overall, more things will be talked about or rumored than will actually happen.  I do believe that Fielder will move because the Brewers would be stupid to let him go for nothing when he becomes a free-agent.
Most of the teams that are currently front runners are one of two things: they are either confident enough with their roster or they are a smaller market team and tend not to make big moves.
I would love to see trades flying all over the place at the last minute of the trade deadline – it creates interest and an opportunity to reevaluate the chances of certain teams.  Be sure to check back for the full report after July 31!