Mister Olympia in Europe in 2009?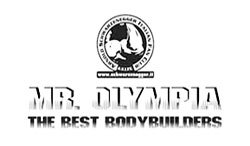 In 2009, Mister Olympia will come to Europe. Of course, it won't be the true Mr. Olympia competition but, anyway, a week after Olympia 2009, most of its competitors will go to Germany to take part in European mini-Olympia version that will take place October, 3d to 4th, in Berlin at Messe Hall.
The world's best bodybuilders are expected to be there: Dexter Jackson, Jay Cutler, Victor Martinez, Phil Heath, Dennis Wolf and a sensational comeback of eight times Mr. Olympia Ronnie Coleman who is determined to return to professional league.
Ronnie says that he always wanted to take part in one of the European shows. And now he's doing it.
Coleman's "lifelong" competitor Jay Cutler responded immediately. He says if Coleman is going to be there, he wants a battle again.
Ronnie took Jay's hopes to resurrect the toughest competition ever in the history of bodybuilding hilariously, saying: "Like the good old times. It would be fun".
Besides, during two days of competition the following shows will take place: International bikini competition and Battle of Biceps show. On Saturday, bodybuilders will compete for a pro title and absolute winner will get an opportunity to take part in Pro World Cup Bodybuilding Championships in the company of Jackson, Cutler, and Coleman that will be held on Sunday.
Related Articles on SteroidsLive: