Healthy Low Carb Options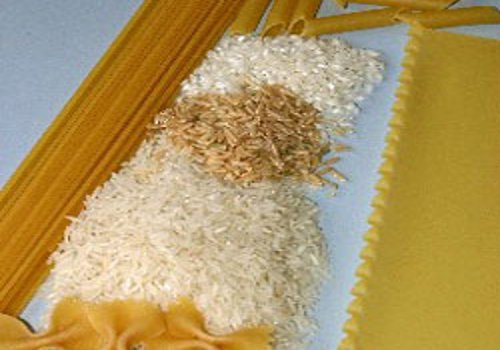 Low-carb substitutes are often fraught with artificial ingredients, unhealthy substitutes, and just plain junk.  It doesn't have to be that way, however.  If you're looking to decrease the amount of carbohydrates in your diet, I've got some great natural foods that will help you save carbs and calories to achieve your goal!
Whether you're a diabetic trying to get his blood sugar under control or a bodybuilder leaning out, there are still ways to achieve the tastes and textures you crave while avoiding artificial ingredients.  Whether it's pasta, rice, bread or potatoes you miss, I've got some great options.  There's even a dessert recipe!
Rice and Pasta
Shirataki noodles
You may never have heard of this Asian wonder, but shirataki noodles are just about perfect.  They're made from a few species of plants, one being Amorphophallus Konjac and have almost no calories.
They're virtually flavorless and come in two varieties.  The first is just the fiber from the yam species they're harvested from, or they may have some tofu added to reduce the rubbery texture.
One of the most fantastic things about shirataki noodles is that they require no cooking, though some people like to boil them for a few minutes.  You can find them in the refrigerator case of your local Asian market, as well as in some health food stores.
Generally you'd use them in Asian-style noodle dishes, but you can replace any pasta you like with them, so long as you expect the difference in texture.
Of course spaghetti squash is an option, and it's embarrassingly easy to make.  If you're pressed for time, you'll just slice it in half, put it cut side down in a bit of water, and microwave until soft (around 10 minutes for me).  Since I don't do the microwave thing much, I prefer to bake my squash.  It takes about 45 minutes, but the flavor and texture are better, in my opinion.
Another option is summer squash with a spiralizer.  There are fewer carbs, and you don't have to cook them at all!  That said, I like to blanche mine for about 60 seconds to soften them up a bit.  Another option is to cover them in a heated sauce pan and let stand for a few minutes, making them nice and pliable.
When they've been drained, add a splash of extra virgin olive oil and some freshly grated parmagiano reggiano cheese.  If you've got the carbs to spare in a meal, you can always use pasta sauce, as well.  Meat sauces will obviously help to balance your meal.
Bread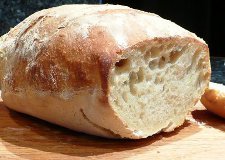 Bread, sigh.  Bread is a tough one to go low carb.  Most of the commercial options are loaded with soy, which I don't eat.  Dedicated low carb eaters often suggest broiling a couple of thick slices of eggplant or using lettuce in lieu of bread, but really?  That's not remotely bread-like in my opinion.
I've never tried the low carb breads on the market because frankly, none of them sound palatable to me.  There are some raw foods versions that require a dehydrator and aren't truly low carb, but if you balance the filling to reflect a low percentage of carbohydrates, you may be ok.
Soft n' Savory Hemp Onion Bread
Recipe by Kristen Suzanne of KristensRaw.com
3/4 cup hemp seeds (lightly ground)
3/4 cup chia seeds
3 pounds red onions, chopped
2 medium tomatoes, chopped
1 cup spinach, packed
1/3 cup raw agave nectar (or 1/4 to 1/3 teaspoon stevia powder)
1/3 cup tamari, wheat-free
1/4 cup plain hemp protein powder
Place the ground hemp seeds and whole chia seeds in a large bowl and set aside. Process the onions, tomatoes and spinach in a food processor, fitted with the "S" blade, into small pieces – don't let it get too mushy though.
One thing that might help is to do this processing in two halves (half each of the onions, tomatoes, spinach in one processing, then do it with the other half) so that you can keep it a little on the chunkier side. If you process it too long, it can get too wet.
Add the onion mixture and the remaining ingredients to the bowl of seeds and stir well to mix. Let the batter sit for up to 5 minutes. If you find that the batter is too "wet" then add more chia seeds to soak it up (1 – 2 tablespoons at a time and wait a few minutes).
Use approximately 4 cups per tray and spread the batter onto 2 dehydrator trays, each lined with a Paraflexx sheet. Dehydrate at 130 – 140 degrees for one hour. You can score the bread into the desired size at this time, or you can wait to cut it after it's done dehydrating.
Lower the temperature to 105 degrees and dehydrate another 8 hours. Flip the bread over onto another dehydrator tray and peel off the Paraflexx sheet. Dehydrate another 6 – 10 hours (until you reach your desired dryness – I like mine a little moist). Cut into 16 squares per tray. These are best stored in the refrigerator.
Potatoes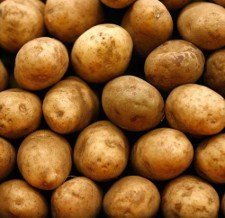 For mashed, your best bet is cauliflower.  Beat the heck out of it in your food processor, add some fat and salt and cook for a bit and viola!  Instantly satisfying potato substitute.
For cubed, such as potatoes you'd use in soups or stews, turnips are a great option. You can even cook them until tender and use them in a mock potato salad!  The taste won't be exactly the same because turnips tend toward bitterness.  Because of this, you may consider decreasing the amount of acid in the recipe (vinegar and mustard) to compensate.
Celeriac is an option for people who don't like the flavor of turnips.  If you're one of those who just can't get over their bitterness, the root of the celery plant is a good alternative.  It's got a nice starchy mouth feel, and the flavor is like a cross between a white potato and celery.
Personally, I hate celery.  I really, really hate it.  However, my husband had celeriac last year during a trip to Disney World and absolutely loved the taste and texture of his mashed veggies.  Since celery root is extremely tough, you'll need to have a good food processor to break down the starches, but it's worth it if you can't have potatoes!
Basic Mashed Cauliflower
Recipe from CDKitchen
2 pounds cauliflower, trimmed
sea salt
1/4 cup whipping cream
4 tablespoons unsalted butter
1/4 cup freshly grated Parmesan cheese
1/4 cup cream cheese
Cut the cauliflower, including the core, into 1-inch pieces. Bring a large pot of water to a boil and salt lightly. Add the cauliflower and cook over medium heat until completely tender, 20 minutes to 30 minutes. Drain cauliflower in a colander. With a bowl or small plate, press on the cauliflower to remove all water.
Toss the cauliflower and continue pressing out the water. This step is very important to the texture of the dish. Transfer the cauliflower to a food processor. Add the cream and puree until completely smooth.
If you like a chunkier texture, mash by hand, adding the cream after cauliflower is mashed. Return to pot. When you are ready to serve, heat over low heat, stirring constantly. Add the butter, parmesan and cream cheese. Stir until incorporated. Season to taste with salt, if necessary. Serve immediately.
Sweets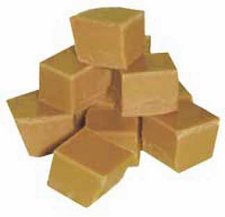 Now, you probably know by now how I feel about artificial sugar.  It's just something I never eat, except for the rare inclusion of a food prepared with stevia.  Because this popular herb is becoming more mainstream, you'll start seeing it a bit more in the marketplace.
My favorite lower-carb sweet treat is 1 cup of plain, 2% Greek yogurt with 1/2 c. strawberries and a bit of sweetener.  If you use stevia instead of agave nectar or palm sugar, this dessert contains only 13 grams of carbs. Since you're also indulging in 17 grams of protein and 4 grams of fat, you've got an easy dessert for around 150 calories.
Another great choice is peanut butter, since it's high in fat and protein.  If you're looking for a sweet dessert, peanut butter fudge hits the spot!
Peanut Butter Fudge
Recipe modified slightly from Linda's Low Carb
1/2 cup unsalted butter
1/2 cup natural peanut butter
2 ounces cream cheese, softened
2/3 to 1 teaspoons stevia powder, or 2 tsp liquid stevia
2/3 cup protein powder, vanilla flavor (I like Living Harvest's Vanilla Spice Hemp Protein Powder)
Melt the butter and peanut butter together in the microwave on high for 1-2 minutes; whisk well. Whisk in the cream cheese until well blended and smooth. Whisk in the stevia and the protein powder and blend well. Line a 7 x 5″ baking dish with wax paper or nonstick foil.
Spread the fudge mixture in the pan and chill or freeze until set. Cut into 20 squares. Store in the refrigerator or freeze. Makes 20 pieces, can be frozen.
See, I told you it could be done!  Low (and lower) carb options without the poison of artificial sugar or the carb load of the real stuff.  I'd love to hear about your favorite low carb recipes!