Karo Parisyan Backs Out of UFC 106, Dana White Says He Won't Be Fighting Ever Again In The UFC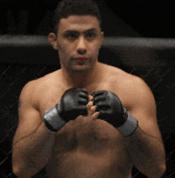 Karo Parisyan has reportedly backed out of his UFC 106 fight with Dustin Hazelett.  Could it be another anxiety issue for Parisyan?  The reason at this point is unclear, but UFC President Dana White is apparently not very happy to hear this news.   This has happened before in the past when Parisyan dropped out of UFC 88 at the last minute.  Dana White has responded to Karo Parisyan's recent dropout of UFC 106 on his Twitter Page and it doesn't look good for Parisyan's future in the UFC.  Here is what he had to say:
"Karo Parisyan has fucked over the UFC, the fans and his opponent again!!! He will not be fighting saturday or ever again in the UFC!!

Pulled out of the fight the day before weigh ins again with a laundry list of excuses!!! Let the press ask karo why! Let him explain."
I really hope Parisyan has a really good excuse this time.  Even then, it doesn't seem like Dana White is going to have much sympathy since this is the second time he has been burned by Parisyan.  Maybe there is a home for Parisyan at Strikeforce?
As for Dustin Hazelett , White tweeted:
" Dusitn will be paid his full purse to show and win.  It's not his fault."