First UFC GYM Opens June 17th in Concord, CA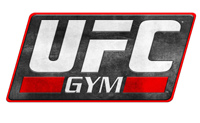 In recent months UFC has talked about opening up a chain of gyms; well, here's the dirt. The first gym, of what will hopefully be many, opens its doors June 17th in Concord, CA. The gym will offer personal training and private mixed martial arts instruction, as well as self-defense classes for women. The UFC gym will also provide a gym for children 14 and younger so that they too can experience the fun of fitness classes. The gym will also contain all the usually gym-y type stuff too, like cardio equipment and more than 25-tons of free-weights for pumping iron. And though the word "sophisticated" might not come to mind when you're busting your ass, you might change your mind once you hit one of the luxurious and spacious locker rooms—each complete with their very own dry sauna. After an intense training session, "The Arm Bar" will offer drinks, snacks and a place to park your rear. And, as if all you non-Californians aren't jealous enough already, the gym will also offer an exclusive UFC Gym Store where you'll find the very latest in UFC apparel and products.
If you're interested in seeing more, be sure to check out UFCgym.com. There you can take an interactive tour and look up class schedules along with the more specific training types this gym will offer.
We can anticipate that possibly the next UFC gyms to open will be in Montreal and Hawaii, the hometowns of fighters Georges St-Pierre and BJ Penn respectively, as contracts have been signed earlier in the year to open gyms in each of their names.
For those of you lucky enough to live in or around Concord, the first UFC gym is located at The Willows Shopping Center, 1975 Diamond Blvd in Concord, CA 94520.