Cung Le Focused and Ready for His December 19th Fight With Scott Smith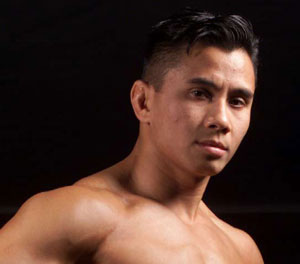 There are many world extreme fighter fans out there who have been pretty disappointed ever since Cung Le took two years off to make movies rather than defend his middleweight title.  Cung Le's most recent victory was an amazing TKO of the legendary Frank Shamrrock, where Cung Le broke Shamrock's arm with his devastating kicks.  Ever since, the fans have been anxious to see more of Cung Le's MMA skills and have been aching to see him defend the his middleweight title.  Unfortunately, Cung Le's acting career schedule conflicted with his fighting career and he chose to vacate his title instead.
After a torturous wait, the fans will finally have their chance to see him fight again.  Cung Le is done making movies for now and has returned  to face Scott "Hands of Steel" Smith at Strikeforce Evolution on December 19th at the HP Pavillion.  Many are questioning how much ring rust Cung Le has acquired since he left the cage back in March 2008 and whether or not he will be able to handle Scott Smith who is known for his heavy hands and all around toughness.
According to a recent Strikeforce press release, Cung Le is  both mentally and physically ready for his return to the cage against Scott Smith. Here is what he said:
"It's been two years (since my last fight).  I'm very excited.  I'm a martial artist first so, ready or not, here I come.

"I work ground and pound and my overall game and try to be a complete martial artist.  Of course, my strength is my stand up, so I try to keep the fight standing.

"I expect Scott Smith to come hard.  He's an exciting fighter and so am I so you can expect a train and a jet (to collide).

(On whether or not he's looking to fight conservatively as a precaution against Smith's powerful hands)

"I'm just going to blank out my mind and, whatever is open, I'm going to take it.  I can't go out there (and be too concerned) with his power.  I can't respect it.  I just have to go in there and fight smart, fight my game and make him worry about what I'm doing."

(On whether or not this fight could lead to another run at the STRIKEFORCE middleweight title)

"Definitely, but one fight at a time.  I can't overlook Scott Smith.  He's in the crosshairs right now.  I've just got to take my time and enjoy this.  I'm just grateful to be a part of MMA and STRIKEFORCE.

"My body's holding up well.  I've had some injuries and surgeries just like any other athlete.  It's part of the game.  I'm just going to continue doing my best until I can't do it anymore."