Andre Arlovski's Boxing Coach Not Impressed With Fedor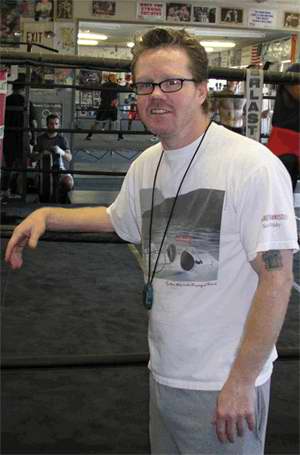 Andre Arlovski's Boxing Coach, Freddie Roach, doesn't think too highly of Fedor Emelianenko's stand up game. Who is Freddie Roach you may ask. Freddie Roach has trained some of Boxing's biggest stars including Manny Pacquiao, Oscar De La Hoya, Bernard Hopkins, Mike Tyson, Michael Moorer and James Toney. For that, his comments seem to have some validity. Nobody knows punching better than the folks in boxing.
Here is what Roach had to say about Fedor.
"As far as his stand up game, we'll kill him," says Roach. "If we can keep the fight standing up, if he chooses to fight us like a man, we'll dominate him. From what I can see, I think Andre's going to be sharper," he says. "I think we're going to knock him out."
These are big words, from a stand up specialist. However, we have to take into account that Fedor is very capable of taking the fight to the ground and doing very well there. Arlovski is no slouch on the ground either, but he may have a tough time with Fedor.
Roach could be right. After all, word on the street is that Arlovski has been sparing with Anderson Silva who may be the best striker ever to enter the Octagon. Time in the ring with a partner like that can definitely pay some dividends.