Vibrant Health Through Juicing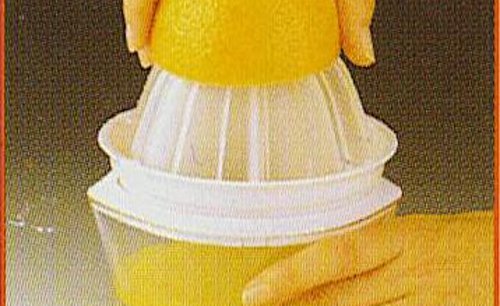 Juicing has a wealth of health benefits, including cleansing the internal cell walls of toxins, creating abundant vitality, combating depression, ridding you of the pain of arthritis, cleansing the liver, and healing the skin, just to name a few. However, it is important to know which vegetables blend well to get the most from your juicing experience.
Juicing is beneficial for the body because it gives the digestive system time to rest. This has several benefits. The colon is fully cleansed of old undigested food, and when the abundant phytonutrients in the fruit and vegetables nourish the body with nutrition, it body can better absorb antioxidants and heal itself from long-term ailments.
Three cucumbers and half a cup of spinach would be quite a bland drink, but remove two cucumbers, and instead add three carrots, a stick of celery and a couple of radishes (for a little heat), and you have yourself a tasty pint of juice that will flood your cells with cancer-fighting phytonutrients.
Benefits of Pulp
When you juice, obviously only the juice is drunk. There is wholesome fiber, though, still contained in the peel and fruit pith, and this can be used in various recipes or thrown out, if preferred. It can also be frozen straight after juicing, and is perfect to use to make vegetable stock.
Some people choose to throw the pulp away after it has been juiced with the belief that the heat from the juicer (centrifugal) has killed the nutrients, but it is still worthwhile to add it to recipes, as any form of fiber is beneficial for the colon.
Fruit and vegetable pulp is highly nutritious. During my juice fast, I simmered the pulp of several vegetables in water for an hour, then drank it as a broth. Vegetable pulp is perfect to use in vegetable patties, stocks, soups, and casseroles. Fruit pulp can be used in sorbets, muffins, and flapjacks. I have included some tasty options for using up your leftover pulp below!
What Do I Need to Get Started?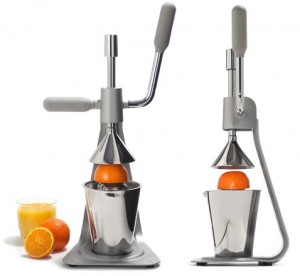 First, you need a juicer. You can buy a fairly good priced manual masticating juicer for under $50, but it will require you to chop up your fruit and vegetables in small pieces in order to juice. Attach it securely with its metal grip to the base of the kitchen worktop, and start juicing!
Masticating juicers are preferred over centrifugal juicers because they gently squeeze out the juice rather than spin it at a high temperature. For carrots and celery, centrifugal juicer are effective, but for the best results, the juice must be drunk immediately so as not to lose nutrients.
Phytonutrients are found in fruits and vegetables and include isoflavones (found in the peanuts and legumes), carotenoids (found in red, orange, and yellow fruit and vegetable skins), and flavonoids (found in citrus fruits and red grape skins). Carotenoids, flavonoids, and isoflavones are just three of the thousands of phytonutrients yet to be discovered in fruit and vegetables.
So now that you know some of the many benefits, it's time to start juicing! The recipes below are some of my favorites from both fruit and vegetable varieties, and as I mentioned above, I've thrown in a few recipes for your pulp. Enjoy.
Vegetable Juice Recipes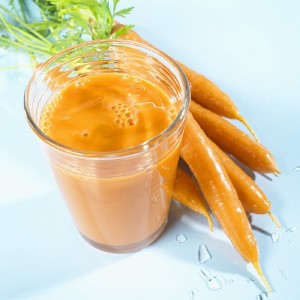 The Five Vegetables Juice
Recipe from www.soymilkquick.com

1 cucumber
1 broccoli stalk
4 medium sized carrots
6 brussel sprouts
4 medium sized potatoes
Do not peel the potatoes; juice them in their natural state. Juice the carrot separately, then the rest of the ingredients, and mix the potato, carrot, and green juice together. Drink immediately.
Stomach Soother
Recipe from www.soymilkquick.com

1 beet (with the green leaves)
2 kiwi fruit
½ cabbage
Firstl, wash the beet and cabbage. Cut into sections so it fits into the juicer easily. Add the kiwi last for a sweet finish.
Vegetable Patties
Recipe from www.goneraw.com

¼ cup of oats
¼ cup of flax seeds
Pinch of salt, pepper, and oregano
2 TBSP olive oil (optional)
Mix the vegetable pulp with the other ingredients. Place in the dehydrator and remove when the outer layer has formed a crispy shell. Roll into patties and serve with salad or on a couple of slices of fresh bread.
Vegetable Stock
Recipe from www.thebestjuicereviews.com
Vegetable pulp from juicing
Herbs—rosemary, thyme, bay leaves are some suggestions
Salt and pepper for seasoning
Save up the pulp by freezing it after use, or cook it from fresh straight after juicing. Add the pulp to a pan. Cover with cold water and bring to the boil, then simmer for an hour. Strain the pulp, and leave the stock to cool before adding to ice cube trays to freeze. Use in any recipe. Vegetable pulp can also be used in soups and casseroles.
Fruit Juice Recipes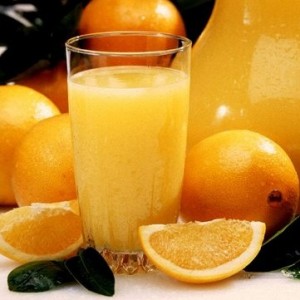 Lemony Apples
Recipe from www.juicerecipesnow.com

1 whole lemon
2 large apples (any variety)
Large slice of ginger
Do not bother peeling the apple skins, the juicer will preserve the goodness, and the skins are tasty to use in flapjacks or muesli. Fresh apple juice is naturally cloudy, unlike clear concentrated apple juice bought from the grocery store. Add the lemon and ginger to give a delicious punch to boost the immune system; this makes for a great preventative for the common cold.
Vibrant Cocktail
Recipe from www.soymilkquick.com

½ large pineapple
2 large carrots
This will yield about a pint of juice. Slice the skin off the pineapple, cut into large junks and juice. Add the carrots after juicing the pineapple, and drink immediately.
Fruity Flapjacks
Recipe from www.utterlyrecipes.com
3-4 tbsp honey
½ cup of mixed nuts and seeds (optional but healthy)
2 1/2 tablespoons of butter
2 1/2 tablespoons of margarine (or coconut oil)
1/3 cup of brown sugar
1 1/4 cup rolled oats
Fruit pulp
Pinch of salt
Melt the margarine and butter in a pan over low heat. Add the sugar and honey to the pan, and mix until it forms a silky liquid. Add the oats and seeds to the pan, or stir them in gradually. Add the pinch of salt and the fruit pulp. Ensure all the ingredients are well mixed.
Place on a bakingpan, and cook on the middle oven rack at 425 degrees for about fifteen minutes. When the mixture starts to turn dark, remove it from the oven. Serve immediately.
Swiss Style Muesli with Apple/Lemon Grated Mix
Recipe from www.channel4.com
5 ounces of mixed dried fruits — dried apricots, prunes, dates, and raisins are suggested
7 ounces of scotch porridge oats
3.5 ounces of mixed nuts — almonds, hazelnuts, and brazil nuts
Chop the nuts and fruit into smaller portions (if they are not already cut), and then add to the porridge oats and seeds. Mix the ingredients together well and add to an airtight jar. Makes enough for twelve portions.
Apple/Lemon Grated Mix

Fruit pulp
Honey
Plain yogurt (optional)
Fresh orange juice
Add the fresh orange juice into a bowl, and add the fruit pulp of the apples, ginger, and lemons. Stir in the muesli, and mix the ingredients together. Leave to soak for ten minutes, and serve with honey and yogurt (optional) for a tasty breakfast. Fruit pulp can also be used in sorbets, popsicles, or muffins.
You're Ready to Sip
There is an abundant supply of juicing recipes, but it can be difficult to know how to use the fruit and vegetable pulps in recipes. There are many juicing books available online that list hundreds of recipes, from simple blood cleansers to anti-wrinkle juices.
Fruit and vegetable juices are tasty, nutritious, and wholesome. For many people it is perfectly healthy for the body to sustain a fast for up to ninety days, but do make sure to contact your physician if you wish to follow a juice fast for longer than seven days.
I hope you experience the same vibrant energy and healthy glow I experience from juicing. Give it a whirl and see if you don't feel amazing and look even better!
Additional reading on SteroidsLive: