Sowing Seeds of Good Health: Pumpkin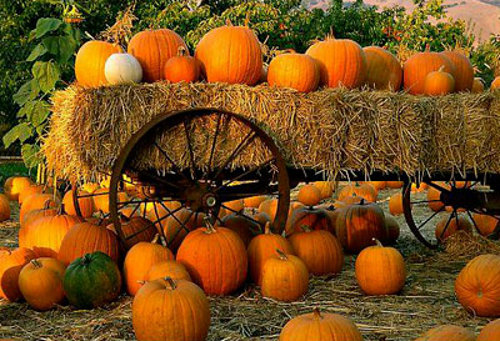 Ok, I know I said I'd give you my top five favorite seeds, and I did that. However, I must have either wanted a round number or flat out forgotten an article on pumpkin seeds. I blame it on pregnancy brain. I guess the reason doesn't so much matter; today is a bonus for you seed lovers!
Pumpkin seeds are way up there on my list of favorite foods, especially come autumn. Perhaps it's my longing for fall that brought pumpkin seeds to the front of my mind. This time of year I start craving pumpkin desserts, blue jeans, changing leaves, and cool breezes. I miss high school football games and sipping warm cider. Yep, I love fall.
Peter, Peter the Pumpkin Eater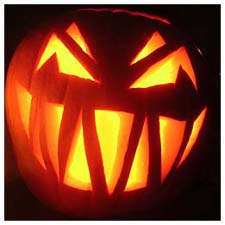 That Peter was one smart guy. After all, if you move your wife into a pumpkin, you've got not only shelter but food! That's right, the glop that comes out of your Halloween Jack-o-lantern is one smart nutritional choice! In Spanish, they're known as pepitas, and even in the States you'll often see them sold under this name.
Whatever you call them, these seeds have been around for a long time. Pumpkins and other squash were some of the first foods cultivated in the Americas. In fact, pumpkins are a member of the traditional Native American "three sisters." Along with maize and beans, they form the foundation of many diets.
Never ones to waste, the native peoples recognized that the seeds of the squash were good for eating. It is estimated that people ate pumpkin and other squash seeds at least as early as the time of the Atzecs.
Health Benefits of Pumpkin Seeds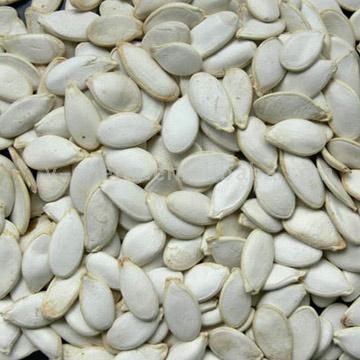 Of all the seeds we've talked about in this series, pumpkin seeds are by far the largest. They also pack some serious nutrition, especially the stuff that's more difficult to get without eating lots of meat and dairy.
A mere quarter cup of the seeds has half your daily requirements of of manganese and magnesium. It also provides more than 20% of the RDA of zinc, phosphorus, copper, and potassium. They also pack a respectable 3 grams of protein per serving.
Besides being solid in the nutrition department, pumpkin seeds have some great health benefits. The oil of the seed has shown promise is treating enlarged prostate, a common problem for men over the age of fifty.
New research shows that pumpkin seeds may reduce the swelling of arthritis. The seed is said to work as well as the NSAID indomethacin. The big difference is that indomethacin increases the level of damaged fats within the joints, which actually speeds the progression of the disease.
Remember when we talked about how well sunflower seeds help lower cholesterol? Plant sterols, which are responsible for the cholesterol lowering effects, as well as an immune boost and a decrease in the risk of some cancers, are present in pumpkin seeds. In fact, they're second in line after sunflower seeds!
Of course, to preserve the greatest amount of nutrition, the seeds should be eaten raw or sprouted. I've got a couple of raw recipes (both of which would be great for sprouted seeds) and a couple of snacks for you. If you like non-dairy milks, you absolutely owe it to yourself to give pumpkin seed milk a try!
Recipes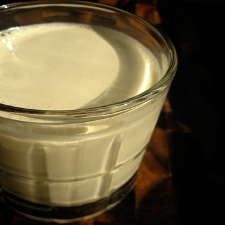 Sun Dried Tomato Pumpkin Seed Pesto
Recipe from Rawmazing.com

2 cloves garlic
1 C pumpkin seeds
1/4 C olive oil
1 t lemon juice
Pinch salt (optional)
1/2 C basil, coarsely chopped
1/3 C sun-dried tomatoes, coarsely chopped
With food processor running, drop in cloves of garlic. Let process until garlic is chopped. Scrap down sides of the processor. Add pumpkin seeds, olive oil, lemon juice and salt. Process until very well combined and you have a pesto consistency. Add chopped basil and sun-dried tomatoes and process until combined.
Pumpkin Seed Milk
Recipe from Hi-Rawkus.com
3 cups pure water
1 cup raw pumpkin seeds, sprouted
3 small dates (or 2 medium dates, or 1 very large date), pitted
1/16 teaspoon salt
Using a high-speed blender, process all of the ingredients for about two minutes, until the dates and pumpkin seeds have been pulverized. Strain the date and pumpkin seed pulp from the liquid and pour the pumpkin seed milk into your choice of airtight container. The finished milk should be stored in the refrigerator and used within 3 to 5 days.
Sweet and Spicy Pumpkin Seeds
Recipe from Allrecipes.com
2 cups pumpkin seeds, rinsed and dried
2 tablespoons butter, melted
1 teaspoon salt
1 tablespoon Worcestershire sauce
1 tablespoon brown sugar
2 drops hot pepper sauce
Preheat oven to 300 degrees F (150 degrees C). Line a baking pan with aluminum foil.
Stir together the pumpkin seeds and butter in a bowl. Add the salt, Worcestershire sauce, brown sugar, and hot pepper sauce; stir. Spread the seeds in a single layer on the baking pan. Bake in preheated oven until crispy, about 45 minutes.
Pumpkin Seed Brittle
Recipe from Epicurious.com
1 cup sugar
1/2 cup water
1/8 teaspoon fine sea salt
3/4 cup raw green (hulled) pumpkin seeds (not toasted; 4 ounces)
Put a 24- by 12-inch sheet of parchment on a work surface and anchor corners with pieces of tape. Bring sugar, water, and sea salt to a boil in a 2-quart heavy saucepan over moderate heat, stirring until sugar is dissolved.
Cook mixture, without stirring, washing down any sugar crystals from side of pan with a pastry brush dipped in cold water, until syrup registers 238°F (soft-ball stage) on thermometer, 10 to 12 minutes (sugar syrup will be colorless). Remove from heat and stir in seeds with a wooden spoon, then continue stirring until syrup crystallizes, 3 to 4 minutes.
Return pan to moderate heat and cook, stirring constantly, until sugar melts completely (sugar will continue to dry and become grainy before melting) and turns a deep caramel color, 4 to 5 minutes more (seeds will be toasted). Carefully pour hot caramel mixture onto parchment and carefully cover with another sheet.
Immediately roll out (between sheets of parchment) as thinly as possible with a rolling pin, pressing firmly. Remove top sheet of parchment and immediately cut brittle into pieces with a heavy knife or pizza wheel. Cool brittle completely, then peel paper from bottom. (Alternately, break brittle into pieces once cool.)
Well, that's a wrap for the seed series. I hope you've learned something and gotten a few good recipes to help increase your seed consumption!