Phil Baroni Training Michael Bisping, Hating on Dan Henderson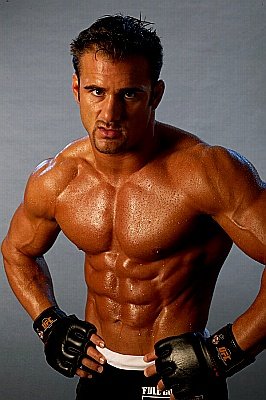 According to Sherdog.com, Phil Baroni has joined the Michael Bisping's training camp out in Las Vegas, NV to help him prepare for his UFC 100 fight with Dan Henderson.  It seems from some of the comments he made, he wasn't very confident in Bisping's skills until he actually had a chance to roll with him.  It also seems that he doesn't like Dan Henderson very much.
Here's what Baroni said about Michael Bisping:
"The guy's a lot better than I thought," said Baroni. "I wrestled and rolled with him, and he's hard as f— to take down, hard to hold down. He's a lot stronger than he looks. He looks good, fit, but he's strong. He's fast, he's an athlete. He's a f—king good athlete. That's the most surprising thing."
Here's what Baroni said about Dan Henderson:
"F— Dan. I want to beat that motherf—er.  He's been in (Matt) Lindland's corner twice, in (Evan) Tanner's corner twice, he trained f—ing Frank Shamrock. I want to beat that motherf—er. I'm happy to help Bisping."
Wow, now there is some animosity.  I guess that happens when a guy has been training your opponents for so long.  It is also interesting that his recent chance to train with Bisping has changed his mind about what Bisping is capable of.  It makes you wonder if he really will be able to get the best of Henderson.  I guess we will have to wait and see.