LeBron James Free Agency Final Four Breakdown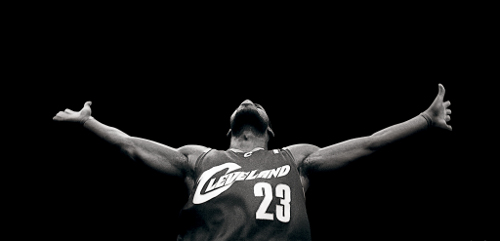 I think everyone is excited for the LeBron James free agency escapade to come to end. James makes his decision tonight at 9pm EST on ESPN.
Never in my life have I seen anything like this. So many people making desperate attempts to get a man – and I've been to my fair share of strip clubs in Mexico.
This free agency period started off with three big players possibly in search of a new home. With the July 7th verbal commitments made by Dwayne Wade and Chris Bosh, we've seen the second and third largest dominoes to fall in place.
The best rumor circulating is the one where James, Wade, and Bosh all end up playing for the Miami Heat and being coached by Pat Riley – which is possible.
Teams still rumored in the mix along with the Heat are the Chicago Bulls, New York Knicks, and Cleveland Cavaliers. There have been more rumors about where James is going than there are people claiming to have slept with Paris Hilton.
I personally think that the New Jersey Nets are the second best landing spot of James. They're probably going to move to New York and it's far enough away from Delonte West.
Let's take a look at all four realistic destinations and decide which is the best fit for Lebron.
Wanna Be Like Mike
With the addition of Carlos Boozer, the Bulls have become the best landing spot for James.
Point guard Derrick Rose, center Joakim Noah and highly over rated forward/guard Luol Deng makes for one of the top teams in the Eastern Conference – if not the NBA.
The biggest problem I see with James signing with the Bulls is the Michael Jordan comparisons. James is not now, nor will he ever be Jordan. Playing in Jordan's old stomping ground will only make these comparisons worse.
The other problem with going to Chicago is they've recently hired head coachTom Thibodeau and he reminds me of Mike Brown. He doesn't have enough of a resume to stand up to James and let him know that this is a team, not a circus. This will most likely lead to more dancing and disappointment just at a different location in the Midwest.
However, after James gets another solid coach fired, he'll end up attracting a guy that will lead this highly talented team to the promise land.
The Big Sour Apple
In theory, this would be the best place for him to land from a marketing standpoint. He can't go to L.A. because that is Kobe Bryant country and who wants to play for the Los Angeles Clippers. What the hell is a Clipper anyway?
The league would love for James to be in New York and revive a struggling franchise in a major market. I just don't think between the Amare Stoudemire signing, head coach Mike D'Antoni, and the team's "no defense" attitude, that is a place where he wants to be.
Yes, the Knicks would be a playoff team with James, but they wouldn't be any better than the Cleveland team he would be leaving — not mention he would be leaving millions in guaranteed money to go and be crucified on the back page of the New Yorker every day.
New York is, hands down, a baseball town. And, no one is more loved there than the Yankees and their beloved Derek Jeter.
This whole mess started with King James-to-NY-2010 posters. How funny is it going to be when the Knicks fans wake up tomorrow and realize they only got a good player with sweet goggles.
Is 3 the Magic Number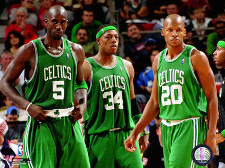 I'm not entirely convinced that this supposed "Big 3" would work out. The reason it worked out for the Boston Celtics was because you had three aging, desperate, veterans who understood how precious their time was.
These three are in the prime of their careers and anything short of winning a championship would not be worth sacrificing career numbers. All of these guys claim to be unselfish, but only at the cost of winning.
I do think they could win a title or two in their time together, but it doesn't mesh as well as James, Boozer and Rose. If you throw a shooter/defender into the Bulls mix you're looking at the perfect distribution. The Heat distribution would look more like squirrels fighting over a nut.
The other thing I don't like about this possible scenario is, if this works, it starts a negative trend in the NBA. Then we could have Chris Paul headed to the Lakers with Kobe and Pau Gasol and Deron Williams and Carmelo Anthony headed to Orland to play with Dwight Howard.
ESPN's Chris Broussard reported that several sources told him late last night James is headed to Miami. I think this is a strong possibility, but I don't like what it could do to the league.
Home Is Where the Fart Is
If James leaves Cleveland, that place is going to stink worse than a Dutch-oven from Rosie O'Donnell.
I'm not a Cavs fan, but I am a LeBron James fan. This entire time I never thought he was going to leave until I heard that Miami could possibly sign all three. Then I heard he was doing his puppet show in Connecticut and the answer would be given in the first 10 minutes.
The fact that he is going to give the answer the question on everyone's mind in the first 10 minutes of a show dedicated to himself tells me that he needs some time to explain decision.
I think Jim Gray is going to ask him many questions, providing him a chance to console the fans of Cleveland by explaining why the one player in the league who can most identify with their heartbreak is only going to add more to it.
My heart says James will do the right thing and stay in Cleveland. My mind says he'd be crazy to stay on a team that can't afford to add anyone else and has failed after having the best record in the league for consecutive seasons.
If James were going to stay in Cleveland, would he really need to fly all the way to Greenwich, Connecticut to make this announcement? I doubt it.
I do believe that he tried to recruit another big man to come to Cleveland and they declined. Bosh wanted the city and Boozer already went running from Cleveland once.
I have a feeling that tonight James will drop a big stink bomb on the city of Cleveland. When I look at the possibilities, I really can't blame him.