NFL Week 9 Picks and Predictions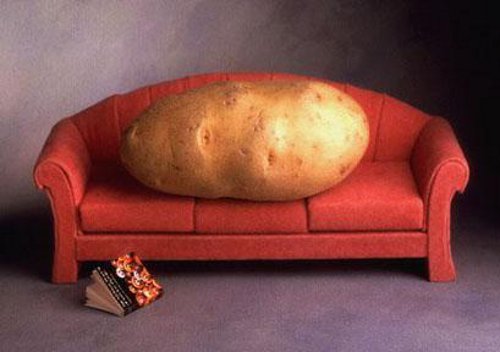 Couch Potato Blitz: Week 9 Picks
NFL week 9 features two unlikely but intriguing match-ups for first place – Buccaneers vs. Falcons and Chiefs vs. Raiders. Had someone told me the Bucs would be competitive this season, I would have made a foolish bet? I have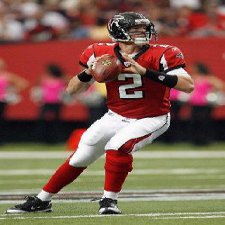 Tampa Bay Buccaneers @ Atlanta Falcons – Both of the teams have 5-2 records and sit atop the NFC South. With the Falcons, I can understand how they have done it, but with the Buccaneers it's like asking why Paris Hilton is so famous — neither have overwhelming talents, but they are both young and hot.
Josh Freeman has played better than anticipated finding his new favorite target, rookie Mike Williams. LeGarrette Blount is emerging as legit RB and the defense is making plays.
The Falcons will win the game by pounding the football and playing better defense. Also Matt Ryan will make plays in the passing game to Roddy White and Tony Gonzalez. I need a Falcons win to avoid the foolish tattoo bet I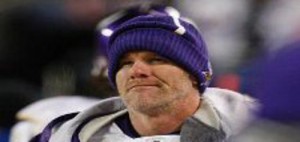 Arizona Cardinals @ Minnesota Vikings – I can't wait to see what horrible call or non-call Brad Childress makes this weekend. Percy Harvin is banged up, Sidney Rice isn't back yet and Brett Favre has struggled with the enormous lack of ability at the WR position so Childress thought it might be a good idea to let Moss go. Congratulations Mr. Childress, you have officially become the worst coach in the league.
You know that old saying, "You are what you eat?" I think it's time to find out who's been feeding the Cardinals because they have played like crap recently. At home, in a must-win situation facing Derek Anderson or Max Hall, if the Vikings don't pull this off, heads are going to roll – Favre or Childress, but someone will be out.
New Orleans Saints @ Carolina Panthers – This Saints' team is suffering from multiple personality disorder. One week they look like the champs and the next week they look like the "Aint's." It was nice to see the Saints dressed up like football team again for Halloween last week.
You ever step in dog poop and almost slip? This weekend they get the Panthers (comparable to dog excrement) and may slip for second, but in the end they will wipe their shoe clean getting rid of the stench that is the Panthers.
Miami Dolphins @ Baltimore Ravens – Offensively these teams are similar; both have rising young QBs, depth in the backfield, and a playmaker at WR. On defense it's not even close. Let's say the Ravens are a doctor and the Dolphins are the janitor; which one will you rely on when you're dying? Unless that janitor is Matt Damon from Good Will Hunting, go with the Ravens.
This is a tough game to pick because Miami is in every game, and when they lose it seems to be by unfortunate bounces. This weekend I like Ray Lewis and Ed Reed to cause a couple of those unfortunate mishaps in a close Ravens victory.
San Diego Chargers @ Houston Texans – Many people believe the Chargers win last weekend will springboard them to a winning streak. Well, that springboard is on the edge of a cliff because the only place the Chargers are going this weekend is down.
Philip Rivers will put up video game numbers like he always does, but so will Matt Schaub and Arian Foster. I like the Texans at home in a good ole' fashion shootout.
New York Giants @ Seattle Seahawks – Last week I said we would realize that the Seahawks were overrated. It may be possible that I underrated just how bad they were in the drubbing they suffered to the Raiders.
The Seahawks are like a Lord of the Rings movie; it's a long journey that no one wants to watch. It will be close until midway through the third quarter and the Giants defense will take over probably out scoring the Seattle offense in the second half.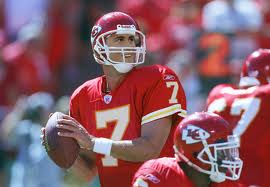 Kansas City Chiefs @ Oakland Raiders – I feel like a fool for saying this and will probably regret it next week, but the Raiders are good. I guess the recipe for success in Oakland is drafting in the top 10 for a decade. Jason Campbell has looked like he did at Auburn and Darren McFadden is proving to be worth a No. 5 pick.
The Chiefs are better than most of us anticipated too. Leading the division after eight weeks would be impressive if the Division wasn't as awful as a Jonas Brothers Movie. Matt Cassel won't have a great week and the Raiders will be one game closer to leading the division for the first time since Al Davis remembered Jim Plunkett retired already.
Indianapolis Colts @ Philadelphia Eagles – This is the NFL's Golden Boy (Peyton Manning) vs. the Black Eye (Michael Vick). Two completely different styles of running the offense will make for an interesting contest.
Picking against Manning is stupid. However with Philly coming off a bye week and Vick claiming to be healthy, I will take the Eagles to upset the Colts and sneak out of this dog fit with a win.
Dallas Cowboys @ Green Bay Packers – The puppet master (Jerry Jones) has started apologizing for the way the Cowboys have played this season. He is lucky people can't return their tickets otherwise this would be like the day after Christmas when people return ugly sweaters, cheap jewelry, and t-shirts with dragons on them.
The Packers are starting to get healthy and realize that the ghost of seasons past may be finally fading away. Aaron Rodgers has to continue to not turn the ball over and incorporate as many players in the passing game as possible. The Packers fans will enjoy a good Cowboys trouncing.
Pittsburgh Steelers @ Cincinnati Bengals – Not only am I predicting a Steelers win, but also a Terrell Owens meltdown. TO has been the model teammate this season from a viewers standpoint, but that has to end and what better stage to do it on than Monday night. The Bengals will fall to 2-6 and all but out of the playoff race in a tough AFC.
The chemistry of the Steelers Ben Roethlisberger will finally be what it needs to with Hines Ward, Mike Wallace, and Rashard Mendenhall. Carson Palmer could appear to be having a great game, but in the end, the Steelers defense will force him into mistakes.
Thanks for vegging out for another week of the "CPB!" I hope you enjoyed it. Come back next week for Week 10 picks and predictions. For fantasy advice, don't forget to check out Week 9 Fantasy Start'em and Sit'em.
Additional Reading at SteroidsLive