NFL Week 3: Fantasy, Betting, and Predictions
Couch Potato Blitz
This week in the "CPB," I try to stay hot on who to play and who to bench in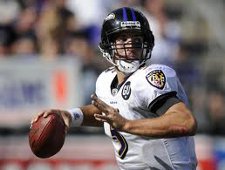 Disappointment is the feeling Mr. & Mrs. Hilton have when you ask them about their promiscuous daughter, Paris, and her life choices. Joe Flacco on the other hand has been regrettable over the first two weeks for fantasy owners. A lot of people drafted Flacco high this season based on maturity and the WR additions. This weekend against the Cleveland Browns, he will finally deliver.
The San Diego Chargers rookie starting RB Ryan Mathews is likely to miss Sunday's game against the Seattle Seahawks with a high ankle sprain. This makes Mike Tolbert a great play and he is probably still available in a lot of leagues. Tolbert is built like a wrecking ball and will surely go demolition style against your opponent this weekend.
The Houston Texans WR Andre Johnson is questionable with an ankle injury. This news makes the Dallas Cowboys happy, but it sparks pandemonium with people who own Kevin Walter in their fantasy league. This means increased targets on Sunday which equals big points for your fantasy team.
Honorable Mentions: QB-Alex Smith, RB-Rashard Mendenhall, WR-Greg Camarillo
Fantasy Duds – Sit'em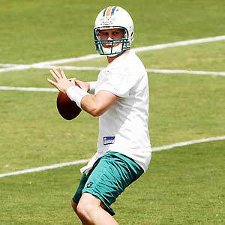 With the acquisition of Brandon Marshall at WR, many people thought Chad Henne would be a solid starter, at least a reliable back-up. Henne has been the benefactor of a strong running game and solid defense in the Dolphins 2-0 start. The odds Henne has a good game Sunday night against the Jets are similar to the chances of a snowfall in Miami.
Have you ever had a pair of shoes that you loved? But they are slowly falling apart at the seams; shoelaces are ripping, and their worn out on the bottom. Consider that the current condition of one my favorite players, Maurice Jones-Drew. Knee concerns in the preseason, ankle questions this week, which should give you a dilemma for a possible fantasy start on Sunday.
Beside the fact Steve Smith has a below average rookie QB making his first start in Carolina, Jimmy Clausen, he also has a thigh injury. If you got points for effort, I would say think about it, but this isn't NASCAR so look to your bench for help.
Honorable Mentions: QB-Eli Manning, RB-Michael Turner, WR-Braylon Edwards
You Want Action – Spread'em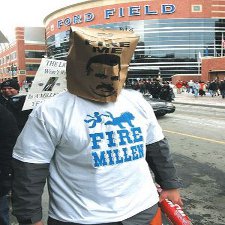 The lines are according to the Sportsbook.com as of 09/24/10.
Sorry, if you took the Raiders last week at -3.5 I owe you a farm – finished last week 1 for 3.
Lions +11.5
The Lions have played in two close games this season against good teams. This week they get the Vikings, a team with a passing game in disarray. I do believe the Vikings will get their first win of the season, but it will be close and I can sum it up with one name, Hank Baskett.
Bengals -3
This is going to be the game in which the Bengals offense looks like the machine many thought it would be. On top of the offensive showcase the Bengals offense is going to put on, their defense is going to appear cannibalistic the way they tear apart Clausen.
Redskins -3.5
The Redskins defense gave up more passing yards to Matt Schaub than a short marathon last weekend. I believe that was more of a testament to the talent in Houston than a horrible Skins defense. Also, Sam Bradford has been impressive in two starts, but the reason many of us are impressed is because he hasn't been a total flop.
Week 3 Pick'em – One Line Why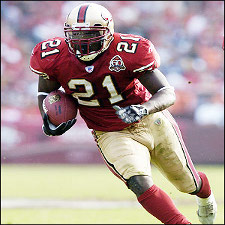 San Francisco 49ers @ Kansas City Chiefs – The nice little run by the Chiefs stops this week because of too much Frank Gore and a underrated defense.
Cleveland Browns @ Baltimore Ravens – What the Ravens are going to do the Browns in all fascists of the game is going to be rated-R.
Dallas Cowboys @ Houston Texans – The week the Cowboys talk about running the ball more they play a Texans team that can pass for 500-yards in a tornado and put tons of points on the board.
Detroit Lions @ Minnesota Vikings – Brett Favre has made a career out of dominating the NFC North and will have to do so again to avoid a 0-3 start.
Buffalo Bills @ New England Patriots – Pats at home against the Bills with Tom Brady vs. Ryan Fitzpatrick, so unless hell freezes over by Sunday this will be a cake walk.
Atlanta Falcons @ New Orleans Saints – Big divisional game for the NFC South, but in the end Drew Brees will remind fantasy owners why they drafted him.
Tennessee Titans @ New York Giants – Talk about two dysfunctional teams with the Titans benching Young and Jacobs bowling for Giants fans this one is unpredictable except for the domination by Chris Johnson.
Pittsburgh Steelers @ Tampa Bay Buccaneers – Battle of the unlikely unbeaten will have the Steelers atop the AFC North without Roethlisberger and using their forth string QB is impressive.
Cincinnati Bengals @ Carolina Panthers – This will be the closest thing to a one-sided MMA fight as you'll find yourself turning away from this bloodbath. This is your suicide pool pick of the week.
Philadelphia Eagles @ Jacksonville Jaguars – I would have picked the Jags if Andy Reid wouldn't have flip-flopped on Vick over Kolb.
Washington Redskins @ St. Louis Rams – Donovan McNabb continues to prove he can turn a so-so team into a good team.
Indianapolis Colts @ Denver Broncos – When your not like other humans the thin air doesn't bother you and the jury is still out on whether or not Manning is man or machine.
Oakland Raiders @ Arizona Cardinals – Bruce Gradkowski is the new Jeff Garcia, all he does is get the job done.
San Diego Chargers @ Seattle Seahawks – This is a tough place to play a road game and the Chargers hold-outs will prove to be big missing pieces.
New York Jets @ Miami Dolphins – I hope they sit "DWI Edwards" the whole game and feed Tomlinson the rock for a tight road win.
Green Bay Packers @ Chicago Bears – The Packers are out to prove that this division is theirs now and one offensive coordinator can't change everything.
Please stretch out and enjoy the pod-cast every Wednesday and be right back hear next weekend for another edition of the Couch Potato Blitz.
Additional Reading on SteroidsLive: