NFL Week 2: Fantasy, Betting, and Predictions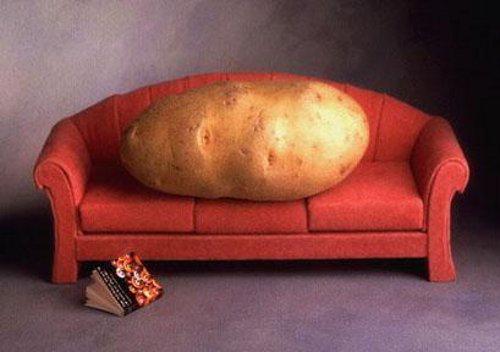 Couch Potato Blitz
This week in "CPB," I will give you something to think about in fantasy football – start'em/sit'em.  For the people who don't get enough enjoyment from just watching the games I will produce the three best betting lines of the weekend.  Finally I will end with my picks for all of the action –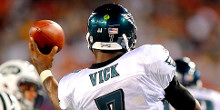 Everyone's favorite dog walker, Michael Vick, is going to get the start this weekend for the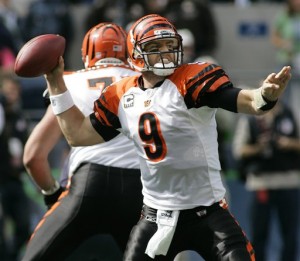 Carson Palmer seems like a nice guy, but when it comes to fantasy most people would play someone even if he stole from his grandma.  This week Palmer plays the Ravens.  Although he played well in the second half last week and has more weapons than the United States Army I would still strongly consider playing your back-up.
Ronnie Brown not only has to share carries with doctor green thumb, Ricky Williams, but he is also facing the Minnesota Vikings. The front four will be looking to redeem themselves from last Thursday in New Orleans.  I think Brown is more likely to throw for a touchdown than he is to run one in. For those of you new to football, running backs don't throw very often.
Nate Washington (this is the part where some people say, "who"?), the Tennessee Titans receiver, had 14 points in ESPN standard fantasy leagues last week against the Raiders.  This week he plays the Pittsburgh Steelers and will get caught up in the beautifully conditioned Head and Shoulders hair of Troy Polamalu.
Honorable Mention: Jay Cutler, Tim Hightower, Randy Moss.
You Want Action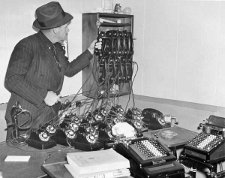 The lines are according to the Sportsbook.com as of 09/16/10.
Last week I was 2 for 3 and missed the parlay on the Panther/Giants game.
Vikings -5.5
By kickoff the Vikings will have had nine days off and will be ready to get things going in the right direction. They can lose to the Saints again later.  Favre played great in the dome last season and Adrian Peterson is due for a monster game.
Raiders -3.5
Maybe it was the youth football or the scotch on the rocks, but this is the second time I will advise you to put your faith in the Raiders.  It's almost like I don't want you to read my column.  The Raiders get a chance at home to show people that they have improved by dumping the Notorious B.A.D., JaMarcus Russell. Big win, bet the farm.
Jets +3
If you heard a collective thud Tuesday morning it was from all the people jumping off the Jets' bandwagon.  The Jets are at home and they get three points.  I'm sorry, but did they lose to the Bills or the Ravens on Monday night?  This team has an amazing defense and there is no way the Patriots play defense that well in back-to-back games.
Week 2 Picks – One Line Why
The team in bold is the winner.
Arizona Cardinals @ Atlanta Falcons – The Cards limped to a victory against rookie QB Sam Bradford, and something tells me that Kurt Warner's retirement will be really noticeable on Sunday.
Baltimore Ravens @ Cincinnati Bengals – This will be one of the best games of the day with division records on the line, Twitter bragging rights, and a Joe Flacco touchdown parade.
Kansas City Chiefs @ Cleveland Browns – This game comes down to playmakers, and the Chiefs showed theirs off on Monday night. The Chiefs are the '09 Broncos.
Chicago Bears @ Dallas Cowboys – The homemade pregame meal will have the 'Boys playing like a completely different team and they will pick Cutler like a matted Afro.
Philadelphia Eagles @ Detroit Lions – Ndamukong Suh is going to have trouble recording his second career sack as Vick improves his case to be the starter in Philly.
Buffalo Bills @ Green Bay Packers – If you are in a pool with a suicide pick, this is it. The Packers will make this look like a Harlem Globetrotters football game.
Pittsburgh Steelers @ Tennessee Titans – It's tough for me to see the Steelers going 2-0 without Roethlisberger or to do so in a road game against a solid team.
Miami Dolphins @ Minnesota Vikings – I know two things about this game: Adrian Peterson will get 25 plus carries and the defensive front four will show up leading to a big win.
Tampa Bay Buccaneers @ Carolina Panthers – This pick is based on the running game with DeAngelo Williams and Jonathan Stewart running like Forrest Gump.
Seattle Seahawks @ Denver Broncos – I am a believer that the Seahawks week 1 win was a fluke, not a trend, and I like the Broncos more when they play at Mile High.
St. Louis Rams @ Oakland Raiders – Unless the Raiders get Calvin Johnson-ed by the rules they will win this game at the Black Hole.
New England Patriots @ New York Jets – The Jets are fine and at the end of the game you'll have friends backpedaling on comments they made after the  loss saying, "I told you so, the Jets are for real."
Jacksonville Jaguars @ San Diego Chargers – Without the weather conditions from last week the Chargers would have won.  This weekend in San Diego it's going to be beautiful just like the home team's box score.
Houston Texans @ Washington Redskins – Both teams are coming off week 1 highs and my guess is the Redskins realize that you can't count on a strip fumble touchdown right before halftime every week.
New York Giants @ Indianapolis Colts – The "Manning Bowl" will be an entertaining game, but one brother is good and the other is a Hall of Famer.
New Orleans Saints @ San Francisco 49ers – I really want to pick the Niners, but as good as I think I am at justifying the unjustifiable, its still Alex Smith vs. Drew Brees.
Please come back and join me on the couch next Saturday for more ridiculousness on week 3 in the NFL.
Additional Reading on SteroidsLive:
Related Articles on SteroidsLive: