MLB Week 11 Sluggers and Slugs
The past week in baseball gave us some major shifting in the "Penthouse Power Rankings."  Also fantasy tips—who's most likely on the market.  Plus some "Heroes and Zeros" from across the league.
The Boston Red Sox have quietly put together a great run to get within one game of the AL East leader New York Yankees. Since April 20th, the Red Sox are 39 – 19, the best in baseball.
The New York Mets are trying to prove haters like myself wrong by winning 8 of 10. Their impressive 8 game win streak—which was snapped this past weekend by their rival Yankees—put them in second place in NL East and only 2.5 games behind the Atlanta Braves.
The Washington Nationals young flamethrower, Stephen Strasburg, continues to impress players and fans across the nation.  He should be impressive when his three starts are against the Pittsburgh Pirates, Cleveland Indians, and Chicago White Sox. Strasburg's next start is against the Kansas City Royals.
Manny Ramirez returned to Boston as a visitor for the first time since helping them win two World Series titles. Ramirez was met with more cheers than most would have anticipated—are the Boston fans getting weak? Since Ramirez doesn't talk to the media fellow teammate Matt Kemp asked the question the media wanted to.
"How does it feel to be back in Boston?" Ramirez paid him no attention. Moments later Kemp would jokingly say, "Manny smells good today.  If y'all get close enough, you can smell him."
Penthouse Pimpin'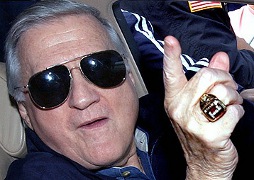 No. 1 – The Yankees have claimed sole possession of the AL East. This doesn't come as much of surprise to baseball fans since owner; George Steinbrenner pretty much buys a spot in the post season every year.
No. 2 – The Red Sox are 8 of 10 and have crept to within one game of the Yankees for the AL East. The Sox are coming off of a three game sweep of the Los Angeles Dodgers. I have the Red Sox winning the AL Wildcard, but only to set up the Boston fans for more disappointment.
No. 3 – The Tampa Bay Rays have fallen from one to three this week and for good reason.  They are 3 of 10 and needed help from the Marlins fans and their vuvuzelas in extra innings—another great call by the Marlins organization.
No. 4 – The Atlanta Braves have been amazing at home this season posting a 24 – 7 record.  Even a little buzz worthy story about the possible retirement of long time Braves third baseman Chipper Jones couldn't shake them.
No. 5 – The Texas Rangers have secured the last spot in the penthouse this week after winning 8 straight games. Josh Hamilton could have been charged with domestic violence the way he went Chris Brown on the ball.
Fantasy Frontline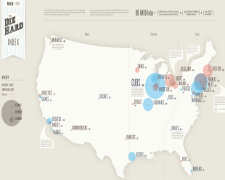 Here some players to possibly acquire if your team is suffering from injuries or you have a bum you're looking to ditch. All of the percentage owned stats are based on Yahoo Head-to-Head Leagues ; most likely the player is available in your league too.
Production over the last month:
Melky Cabrera OF – BA/.337 RBIs/10 Runs/13 OPS/.831 – Percentage Owned 4%
Ryan Spilborghs OF – BA/.339 HRs/5 Runs/12 OPS/1.082 – Percentage Owned 2%
Gaby Sanchez 1B – BA/.301 RBIs/11 Runs/14 OPS/.804 – Percentage Owned 8%
Jason Motte RP – IP/15 W/1 S/1 Ks/20 ERA/0.60 – Percentage Owned 4%
Jonny Venters RP – IP/14.1 W/2 S/1 Ks/21 ERA/1.88 – Percentage Owned 2%
Kyle Kendrick SP – IP/31.2 W/2 Ks/16 ERA/3.41 QS/3 – Percentage Owned 2 %
Heroes and Zeros
AL Heroes
A major reason the Rangers have been running up the total on this current 8 game winning streak is offensive production. Over the last week Hamilton has been a solid contributor hitting .520 with 2 HRs, 7 RBIs, and 1.436 OPS.
I've picked on Dustin Pedroia a lot this season for not getting it done when the Sox were struggling. Well now they are winning and he is the "biggest-littlest" reason why—hitting .522 with 8 Runs scored, 5 RBIs and 2 stolen bases during the last week.
To compliment the great hitting of Hamilton, Rangers pitcher Colby Lewis pitched 17 innings and earned the W in both games. Lewis also added the icing on the cake with 19 strikeouts this week.  The two of them are like Starsky & Hutch.
The Mariners have won for 4 straight and that should continue if guys like Felix Hernandez remember how good they are, and play like he did this week. Hernandez went 17.2 innings with 2 wins and 18 Ks.
AL Zeros
Evan Longoria looked more like Eva Longoria this week, "desperately" wanting to hit the ball. It's no coincidence that when Longoria struggles so do the Rays, with him hitting .143 and having only 1 HR, it's tough for the Rays to win.
Another reason the Rays have struggled is because of starting pitching performances like the one Matt Garza delivered the other night. Garza went 1.1 innings surrendering 7 runs while walking three and only striking out two.
NL Heroes
Ryan Howard was having an "ok" season before this week, but it has appeared that the power has arrived. In the last week Howard had 8 hits, 4 of which went for round trippers—about time you started earning all that money.
Ramirez not only returned to Boston this week, he also returned to his old self—the one I attributed to steroids. Ramirez hit .455 with 3 HRs, 6 RBIs, and 9 runs scored. Ramirez may not want to talk to the media, but fans hope he keeps talking with the bat.
The Braves, Billy Wagner, who is set to retire at the end of the year pitched brilliantly this week. Wagner threw three scoreless innings earning a W and two saves.
NL Zeros
The week Nationals Ryan Zimmerman had is like stepping in dog shit—you can hide it, but you can't avoid the fact that it stunk. Zimmerman hit .130 with 0 HRs, 1 RBI, and 1 run scored.  The Nats aren't going to win a lot right now, but it will be all the more difficult without his bat.
Some of the Padres early season magic is starting to ware off of guys like Kevin Correia. In his last start he only went 5 innings giving up 5 runs. In Correia's last 4 starts he has given up 18 runs in 18.2 innings.
Next week we take another look at the power rankings, who's earning their paper, and fantasy tips about trading players while their value is high.