Five NBA Rookies to Watch in 2010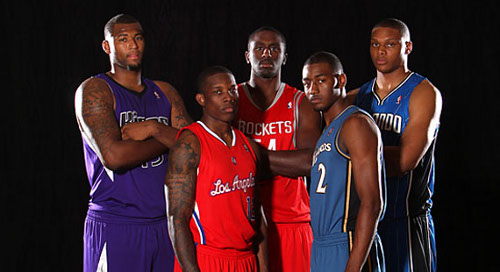 With the NBA season knocking on the door it's time to take a look at a few of the prospects starting their rookie campaigns in the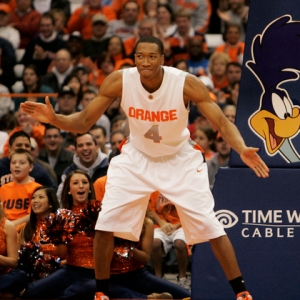 There's good news and bad news for T-wolves fans. The bad news is that the organization has already admitted that they are not championship contenders (as if anyone who watched last season didn't know that). The good news is they have a great young corps of players to mold for the future.
Minnesota drafted Johnson with the fourth pick and have him listed as a shooting guard on the depth chart. I believe this is a great move from the small forward he played in college at Syracuse.
Every NBA talent evaluator and talking head can't stop clamoring about wingspan. It's almost like they don't even care about the basic stuff like dribbling, shooting, and passing. They just want to know his measurements from finger tip to finger tip. Johnson has plenty of the desired wingspan with long arms and stands 6'8″ tall.
The T-wolves acquired Michael Beasley from the Miami Heat in the process of creating their super-team. Beasley is a versatile player who I believe will really start to show his potential this season and make the transition easier for Johnson.
They also have Kevin Love fresh off of his World Championship gold medal. Love proved this summer that he can play with the best and will also help the young gun, Johnson.
No. 4 Evan Turner – Philadelphia 76ers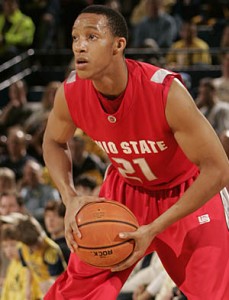 The Sixers start the season off with a great problem. Andre Iguodala is the starting shooting guard with Turner listed as the backup. Iguodala is a great player for Turner to learn from because what he lacks in natural ability, his hustle and determination make up for, proving that he can be all-star in this league.
As the season progresses, Turner will earn more playing time with the first unit. He has the great ability to take over a game by penetrating and shooting from all over the floor, as proven at Ohio State.
Another reason I believe Turner will get on the floor is the annual Elton Brand injury. I don't wish any injuries on Brand, but it just seems to happen. They could go small and move Thaddeus Young up to power forward, Iguodala to the small forward position and get Turner in at shooting guard. Also he could run the point late in games when he proves to be an asset on the floor.
Doug Collins has taken over as head coach and will do great things for the players on this team. They may be seriously inexperienced, but they will fight for a playoff spot deep into the season and Turner will play important minutes.
Turner reminds me of Brandon Roy from the Trail Blazers. He may never be elite in this league, but will be a very good player for the Sixers for years to come.
No. 3 DeMarcus Cousins – Sacramento Kings
Many people consider Cousins to be the steal of the draft. This will only be the case if he changes his reported lack of work ethic and poor attitude. He has all the skills to be a top center in the league.
The Kings drafted Tyreke Evans last season and he showed signs of greatness in spurts throughout last year. Cousins and Evans could become an elite tandem and restore the Kings back to competitiveness in a few years.
Cousins can fill up the basket and if he improves his rebounding skills could be a guy that averages 17-points and 8-rebounds a game. The Kings will have a down season in a tough Western Conference, and hopefully Cousins won't let the team struggles impede his progress.
No. 2 John Wall – Washington Wizards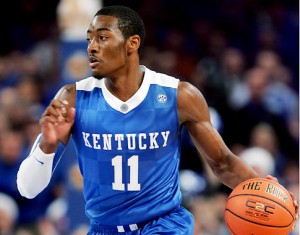 People have described Wall as quick or a blur with the ball. This roughly translates to "will score easily on fast-breaks or dibble-drive penetration, but can't shoot a lick."
Depending on how fast Wall can become accustomed to the NBA game, this Wizards team could have some success this season. There are many "ifs," as in "if Wall can improve his shooting," "if Gilbert Arenas can avoid being a distraction", and "if Andray Blatche decides to play defense."
They have Josh Howard at small forward and two solid bench contributors in Kirk Hinrich and Al Thornton. Wall will have to use his enormous amount of raw talent to distribute the ball and properly use all of these weapons – no pun intended, since Arenas who had the guns in the locker room incident last season.
Wall is very gifted and with a lot of hard work could be great in this league some day. Although he only had the one year of college experience at Kentucky, I don't think the learning curve will be any bigger than if he had stayed longer.
No. 1 Blake Griffin – Los Angles Clippers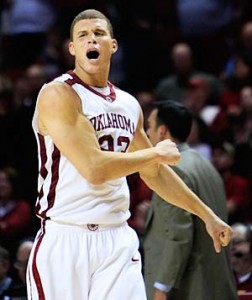 I know Griffin was drafted in 2009, but do to an unfortunate injury or Clippers curse, however you want to look at it, he missed all of last year. For those of you that believe this gives Griffin an unfair advantage, get over it.
Guys like Wall and Cousins had advantages over players from smaller schools and some guys had the advantage of being from families with money. The point is that Griffin didn't actually log any minutes or experience on the floor, qualifying him as a rookie.
Lets go back to the "if" scenario. If the Clippers' starting five can stay healthy and play 70 plus games together, the Clippers will make the playoffs. That's right, I said it! Playoffs!
Baron Davis, Chris Kaman, and Griffin are all injury prone and could go down for lengthy periods of time at any point. If they all stay healthy though, Griffin is the piece that will put them over the top.
I haven't seen such a well-rounded player enter the league since LeBron James and Anthony – you know, the guy the Pistons passed up for Milicic. Griffin has a jump-shot, can rebound, and can score in the post at the power forward position. Most importantly, he plays with a toughness and intensity that can be contagious.
Rookie of the Year Prediction
When selecting the rookie of the year I had to eliminate Johnson and Turner for less immediate impact and overall team success. Cousins, based on the Kings' lack of success this season, will have the numbers to qualify, but not the team achievement.
It came down to Wall and Griffin for rookie of the year. Both guys I feel have an outside shot of getting their teams into the playoffs, but only Griffin plays in the Western Conference. I know it's supposed to be an individual award, but if you beat the Clippers curse you have to win the award.
No Guarantees
Only time will tell if the rookies on this list truly have what it takes, but I believe you will see some great things from each of them during the coming season, with many of them showing signs of greatness.
Whether or not their teams are going to be contenders will definitely factor into their impact overall for the 2010-2011 season, but mark my words, I think you'll be hearing their names for many years to come.
Additional Reading on SteroidsLive: