NBA: 2010-2011 Season Preview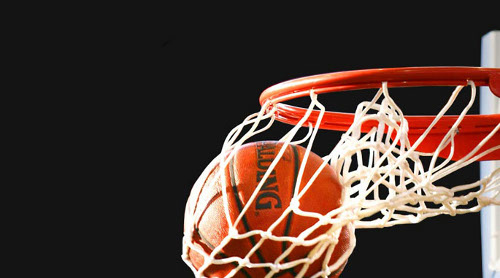 The NBA tips on October 26th and it's time to decide who's contending, who's pretending, and who was dead before the season even started. We'll cover every team, but we won't beat any dead horses.
Between LeBron and the "new look" Heat, Kobe having another surgery, and Shaq going to the Celts I think we have plenty to talk about. We've also seen some coaching changes I think you'll find interesting.
The NBA is a coach-driven league that pimps its superstars really well. We could discount the effect that coaches have, but that would be stupid. We've got to talk about all the ineffectual coaches whether we want to or not.
Plus, when I deem teams "dead on arrival" I think it's time for them to give up, move, or blow the whole thing up and start over. Yes, some teams need to do that and they needed to do it yesterday.
Let's just get it over with already.
Coaching Matters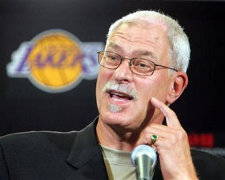 Every coach in the NBA has a chance to make his mark on the sport every season. Having superstars or not, these guys can do things that we've never seen before. Remember Larry Brown with the Pistons? No stars and he still won a title.
The reverse is true with a few coaches this year. They have the stars, but they won't be able to capitalize.
Larry Drew of the Atlanta Hawks is a super-nice guy. Trust me, I've heard radio interviews with him down here in Atlanta, but he's not cut out to be a great coach.
He's kind of a shy dude who can't wrangle a guy like Josh Smith or properly utilize the talents of Al Horford. Horford will still be masquerading as a power forward and Drew won't stop the madness.
Erik Spoelstra won't fare much better in Miami. Do you really think he can manage the egos of Dwyane Wade, Chris Bosh, and LeBron James? LeBron thinks he's Jordan junior, but he doesn't have the fortitude to win a title by himself. Wade knows it's his team and will let everyone know — including his coach. And Chris Bosh thinks he actually matters.
I'm laughing at the assertion that Spoelstra will be a "breakout coach". Give me a call when he actually wins something.
Don Nelson finally got dumped by the Warriors and I think we see that big names don't always work. Donnie has a ton of wins and is supposedly this disciplined, smart guy. Unfortunately his Warrior teams were not disciplined, smart, or good.
He tanked that franchise and may have killed Stephen Curry's confidence. In fact, if Curry shoots well this season it will be a miracle. Young kids don't take well to bad coaches that are supposed to be good, and they certainly don't regain their confidence just because the team hires a nicer guy.
Now look at Stan Van Gundy, Phil Jackson, Doc Rivers, and Gregg Popovich with 16 titles between them. Oh yeah, coaching matters.
DOA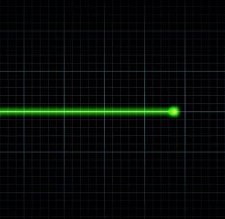 Let's call it. Time of death, 2010 for the Pistons. They overpaid for Ben Gordon and Charlie Villanueva. Joe Dumars decided he was Jerry West and went crazy blowing up a perfectly good team. Now, they just suck with no end in sight.
Basically, when you deal Chauncey Billups and run Richard Hamilton out of town you're asking to suck eternally. The "Malice in the Palace" has nothing on this level of suck.
I'm just waiting for Amare Stoudamire to get hurt so Knicks fans can freak out about another ruined season. They overpaid for a guy with a bad eye. A BAD EYE! Seriously, if this were blind basketball that might make sense.
Plus, they'll lament losing the LeBron sweepstakes and not be able to pick up Carmelo Anthony. They're a disaster! Give me one good reason to think the Knicks can make the playoffs before 2033 (the 60th anniversary of their last championship.) You can't.
Then there's the Nets, Clippers, and Kings. I could pick on them but it's too easy. Blake Griffin blew out his knee last year because the Clippers are cursed. The Kings have actually been queens for years now, and the Nets are owned by a guy who's so rich he has a yacht he doesn't use.
It's a comedy. Let's see how hapless these teams can be this year. They're dead before the beginning of every season, but at least they're entertaining in a "we suck so bad we don't care anymore" kind of way.
You're The Pretenders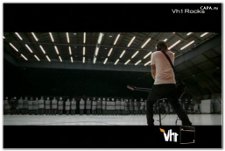 You know what cracks me up? Every year we try so hard to believe the Wizards will be something and we always get burned. Let's face it, a team that has guys pointing guns at each other in the locker room is not well.
Add to that the fact that they'd happily pay Gilbert Arenas to go away and you've got a disaster on your hands. Don't even talk to me about John Wall. First off, he's a point guard with no weapons. Second, he's a kid. Third, it's the Wizards. Get real, people!
The Pacers get lots of hype because Larry Bird runs the team. Unless Larry can get in a teleporter and pop in 1986 and play 48 minutes every night this team is going nowhere. It doesn't even have anything to do with their mostly-white line-up. They just aren't very good.
When Danny Granger is your best option and Tyler Hansbrough is your "hope for the future" you're screwed. Super screwed.
The Rockets have hung their hopes on Yao Ming for years with no results. Plus, their GM is all into stats and stupid things that don't have anything to do with player development and scouting. Get smart, buy a clipboard and take a seat, son! Players perform on the court not on a piece of paper.
When they learn that Avery Brooks is their best option and they build the team around him they'll get better. Until then they'll tease us before flaming out early in the playoffs.
The Spurs' time has come. They're old, they're slow, and they gambled on Richard Jefferson with nothing to show for it. If they could have that trade back I bet they'd deal elsewhere.
Tim Duncan, Manu Ginobli, and Tony Parker were a great trio earlier this decade. Now? They're old, slow, oh yeah, I already said that. They've lost a step they can't get back. Sorry guys.
The Heat. The Heat. The Heat. When you actually win something give me a call. I still don't believe that D-Wade will cede one inch of leadership on this team, and when LeBron realizes that he's going to freak.
I can't wait to watch him cry like a little baby for half a season while he alienates himself from Wade and Bosh. This is going to entertainment gold!
I'll Totally Be a Contendah!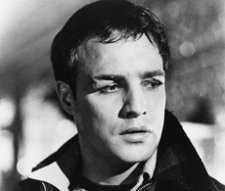 This is obvious, right? Lakers, Celtics, Magic, and Suns. The Magic and Celtics can kick each other in the face for the East while the Suns will try to get an edge on the Lakers.
Notice I said "try." I don't think the Suns will ever overtake the Lakers, but they are sure as hell going to try. I'll give them an A for effort every time and I'll never discount Steve Nash's talent and heart, but they're the step-sisters to LA's Cinderella.
I don't like the Celtics' pick-up of Shaq, but you know what? They're fighting like dogs to win another one. I'll always respect them for fighting tooth and nail even though I wish the city of Boston would be sucked into a vortex.
Dwight Howard will keep the Magic in contention all year, but they'll probably lose another barn-burner in the conference finals. However, they'll get an A for effort as well. Compare the Magic and Celtics to the Heat and tell me the Heat look like they care deep down in their souls.
Personally, I think Doc Rivers is searching for one more title before he hangs it up. Too bad Phil Jackson is looking to complete his fourth three-peat. Now that's drama.
Who's the monkey in the wrench? Oklahoma City! Kevin Durant is going to start a string of amazing playoff basketball. I don't think he can get to the finals just yet, but I think he's going to scare the s*** out of me and everybody else. He's the real deal. LeBron, take notes.
I'm willing to call a Lakers/Celtics finals right now, but I'm not counting out the Magic. Not yet. The Heat can sit at home and see what heart looks like. Hell, at this point I just want to see good basketball. Please guys, don't let me down.
Additional Reading on SteroidsLive: