College Football Just Got Jacked Up
Even before Boise State and Virginia Tech tangle on Monday night, there is no doubt that college football is pretty jacked up.  UNC had to play with third-stringers all over the place, and Ole Miss fell to a "tomato can."
Is LSU not as good as we thought?  Are we really that close to a BCS shakeup?
There are just a couple of teams that will shape the 2010 season, but a thousand ways to shape it.  I'm not going to go off on any particular tangent, but I am going to hit the NCAA hard on how they handle their business.
I think many of us agree that the "system" is broken — and I'm not just talking about "playoff vs. BCS." There are problems that put whole conferences in a world of hurt just because the NCAA is not consistent or smart.
If you're a Bama, Florida, Georgia, LSU, or Boise fan you need to pay very close attention to what I'm about to say.  This pertains to you whether you want to admit it or not.
Felons Are Just Dandy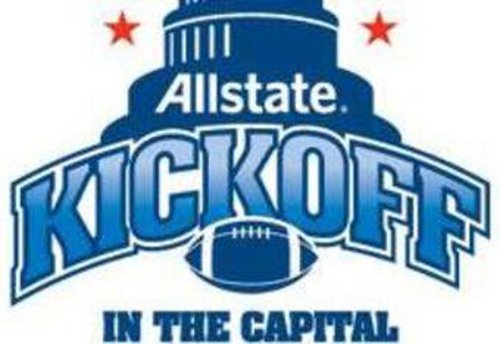 The NCAA moves in mysterious ways (I'll pause while you get U2 stuck in your head).  Jeremiah Masoli was kicked off the team at Oregon because he was accused of, among other things, robbery.
He had already graduated so he just transferred to Ole Miss and said that his graduate program wasn't offered at Oregon.  To him, this was a perfectly legitimate reason to NOT have to sit for a year.
The NCAA disagreed.  Masoli and Ole Miss appealed.  Then, right before their opener with Jacksonville St., the NCAA granted his appeal and Masoli was able to play against Jacksonville. Too bad the Rebels lost in two overtimes.  Oops.  That's what you get when hire felons.
At the same time, UGA receiver AJ Green was held out of their opener because of the investigation into the "agent sponsored party" in Miami that about a million guys attended.  The sad part is that Green has pictures of himself at home taken during the time of the party.
It's pretty clear that he wasn't there, but the NCAA is moving slower than molasses to clear the kid.  So, felons like Masoli are okay, but law-abiding citizens like Green are not.
I don't get it.  And the NCAA wonders why it has credibility issues.
About That Party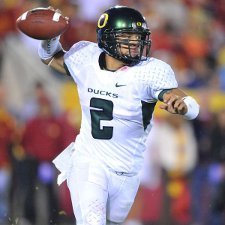 UNC went up against LSU in the Chick-fil-a Kickoff Classic with a dozen players suspended over this "agent's party" down in Miami.  Yes, I said a dozen!
Basically, UNC is dirtier than a pig and no one can deny it.  However, this goes back to the same "NCAA credibility thing."  The NCAA will make sure these kids are suspended, but they will let a crook like Masoli get kicked off his team, transfer, and play immediately.
Memo to the NCAA:  Be consistent!
I don't care if the whole team at UNC gets suspended, but you have to be consistent.  AJ Green says he was at home, and you need to let him play.  A dozen players at UNC were there so they're suspended.  Jeremiah Masoli is a nutcase who left Oregon on bad terms so he should sit for a year.
This should be common sense stuff.  Oh, and it gets worse.
Everybody's Strength of Schedule Went Right Down the Tubes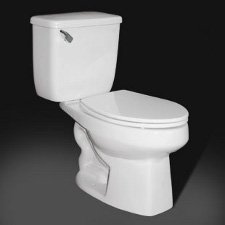 If you're LSU and you let a seriously depleted UNC team come back on you in the second half, you aren't as good as we thought.  If you're Ole Miss and you lose to Jack State in your opener then you are much worse than we thought.
Now every team that plays you takes a hit to their Strength of Schedule (SOS).  Accordingly, every team that plays teams that you play takes a hit to their SOS.  With Ole Miss and LSU in the same division as Bama they bring down Bama's SOS significantly.
Does this mean Bama can't get into the BCS title game?  No!  It just means if they have a slip-up things could get crazy.
This also means that every other SEC who comes into contact with this "SOS fiasco" will be downgraded.  UNC does the ACC no better when they start the season with a dozen players suspended.  Now every team they play may not look as good.
What does this mean to the BCS?  Well, the BCS "formula" is part SOS.  If enough teams have their SOS downgraded even a little, that leaves the door open for Boise State.
And You Don't Want That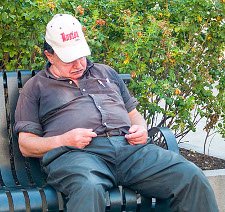 If Boise State beats Virginia Tech on Labor Day then there is nothing stopping them from going undefeated.  That also means there's nothing stopping the "writers that be" from voting them into the title game that Boise won't deserve.
They will have been shooting beer cans with a BB gun all season, but it won't matter.  Everyone will be enamored with them and that will be enough to skew the polls.
Then what do you get?  A crappy BCS title game.  I'll go ahead and say it:
If Boise beats Virginia Tech and Bama goes undefeated they WILL play for the BCS title and Bama WILL win that game by at least five touchdowns.  It will be the most boring title game in recent memory.
It will all be because of this crazy "pool party mess" combined with the resulting "SOS fiasco," which will put teams in places they are not supposed to be.  This will leave the door wide open for a Boise team that will have one quality win all season and you'll be snoozing during the title game in Glendale.
I hate to burst the bubble on your Bud Light, but it's coming people.  The train is coming down the tunnel and we're just standing here waiting for it to hit us.  If the NCAA would pull us off the tracks, get consistent, and right their wrongs we wouldn't be in this predicament.
What can you do about this?  Pull like crazy for Virginia Tech.  If they lose you're screwed come the end of the season.  They win and you still have a fighting chance of watching good football come the end of the year.
And I thought this weekend would be boring!
Additional Reading on SteroidsLive: