There's Football, and Then There's College Football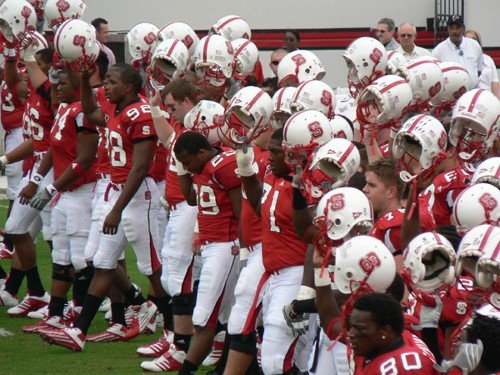 College football kicked off on Thursday with a bunch of meaningless games and Utah beating Pitt.  Yep, I just covered the entire opening day of the season.
Everyone was getting so jacked up to watch games that mean nothing and would be played pretty badly.  Even if it's your team, it's kind of hard to watch Miami beat someone 45-0.
The real test of what college football is comes next week when we have some showdowns that actually have national title implications.  I don't mean to be harsh, but there are a lot of college football teams and not very many important games.
Did you sit down to watch a game Thursday night?  Did it actually mean anything?  Really?  I can only think of two games that would have been worth it.
Next week is a different story.
Blowouts Are Not Fun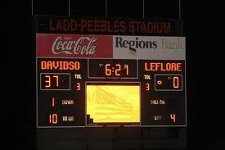 Like I said, even if it's your favorite team it is really hard to watch a blowout.  You get bored.  Ohio State wins 45-7 — boring!  Miami wins 45-0 — boring! And the Band Director at FAMU just died.  Couldn't Miami have a little respect?
Idaho beat North Dakota 45-0.  I don't even think most people could identify North Dakota a map — sad but true.  Waiting up till 1 to watch USC and Hawaii?  I don't think so.
Show me some games that mean something.  I know that these pitiful little teams get paid tons of money to get their asses kicked, but it's boring as hell.  Personally, I'd rather watch Matt Leinart sulk at home waiting for a trade.  Now THAT'S some USC action.
What do we have to look forward to on Saturday?  Florida killing Miami (OH).  Florida State beating down Stamford?  Georgia shaming Louisiana-Lafayette?
Oh, how about Missouri and Illinois?  Nope, they aren't relevant anymore and that game won't make them relevant.  Colorado and Colorado State?  When Colorado was good, yes.  Now they suck and Colorado State has nothing to thwart.
I'm hitting the snooze button and I won't be sad if I miss Nebraska annihilating Western Kentucky.
What About Labor Day?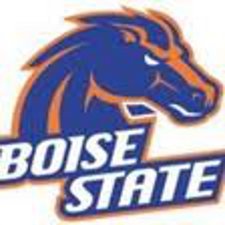 I don't even think Labor Day counts as part of this week and we're just lucky that there is a "kickoff classic" that intentionally puts two big teams together.  Until a couple years ago we didn't even have this luxury.
Somehow I think I'll miss Navy and Maryland — even though Navy's coach has some long Hawaiian name I can't spell or pronounce.  Yeah, I'll just wait for Boise State and Virginia Tech.
Boise is ranked #3 in most polls and Virginia Tech is #10 in most polls.  They're playing at a neutral site, but that's in Washington D.C.  So, really this is a home game for Tech.  I know, some of you can't find Blacksburg, Virginia on a map.  It's pretty close to D.C., ok? This is Boise's one and only chance to prove themselves.  They play in a crappy WAC with crappy teams that they should beat by 45 every week.  No exceptions!
Then there's this game.  Virginia Tech is ranked tenth.  They are favored to win their division in the ACC, and this is a stouthearted team. Frank Beamer has been there forever. If Boise can go on the road and beat Virginia Tech, they might convince some voters that they are worthy.
Most people, even me, have screamed for Boise to get a shot, but their conference sucks. Moreover, if Boise played in the SEC they probably wouldn't go undefeated all the time.  Hell, Alabama's going to have to lose a conference game eventually.
Boise is left with no choice.  They won't play a hard "out of conference" schedule, but they will take this game.  This game is their whole season.  They win and they have a shot.  They lose and it's over.
Even if they win they still have to run the table AND kill everyone in the process.  I'm talking about Genghis Khan-type carnage here.  Kill everyone and burn everything.  There are no excuses when you play in the WAC.
Even then some voters may not look favorably upon them.  It's not a huge stretch to say, "This one-loss SEC team would have ruined the programs at every other WAC school.  They get in the title game over Boise." Boise, you better impress.  I've tried to defend you.  Don't make me look bad.
Then We Get To The Real Games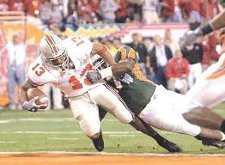 Next Thursday Auburn goes to Starkville to play Mississippi State.  The Bulldogs don't have the best program, but they should be improving under Dan Mullen.  Will they give Auburn a hard time?
Gene Chizik at Auburn has to start proving himself.  Last year he had some moments, but now they're ranked #22 and they need to prove they can move up in the polls.  Fans in Auburn have ridiculous expectations, but Chizik has no choice but to meet them.
Georgia Tech/Kansas — Georgia/South Carolina
This is a great juxtaposition of situations.  Georgia Tech is on the rise and trying to prove that they belong near the top.  Georgia is trying to stay afloat and save Mark Richt's job.  Yes, he is on the proverbial "hot seat" with a new AD around.
Georgia Tech needs to go to Kansas, who was quite recently very good, and smash them.  They ACC pummeling the Big 12 is a huge deal.
Georgia has the biggest problems with South Carolina, but if they lose then this could be a long year for the Dawgs.  Meanwhile, Steve Spurrier hasn't lived up to expectations in Columbia.  Tensions will be high — maybe we'll get a brawl out of it!
Florida State/Oklahoma
Some folks have Oklahoma in their national title game because Texas has a first-year starting QB.  I can see that, but they have to get by the 'Noles first.
Florida State is in their first year under Jimbo Fisher, and he has to changes things.  New offense, Christian Ponder as a Heisman candidate, and no more slacking off! The 'Noles have everything going in their favor, but Bob Stoops is good and he doesn't lose at home in Norman.
This is the same kind of game for Oklahoma as Boise/VT is. Oklahoma wins and they likely cruise to the BCS title game.  Oklahoma loses and FSU gets validated, OU's season is practically over, and Texas has to step up.
Miami/Ohio State and Penn State/Alabama
I don't think anybody could pick Ohio State or Alabama to lose these games.  They're #1 and #2 in the polls and nothing is going to stop them, not even Joe Paterno and a hurricane.
If Miami were to beat Ohio State and Penn State were to beat 'Bama then the Big 10 would be the biggest story of the year: "Who's coming out of the Big 10 to play in Glendale?"
If things go as planned then 'Bama and OSU are on a collision course for Glendale.  Do you really see either one of them losing conference games?  I don't.
Watch those two games on a split-screen and enjoy the madness.  Those games MATTER.  As soon as they're done we'll know who has the "in" and who is out of the national title hunt.
Additional Reading on SteroidsLive: