AR Is On To Something Here
Alex Rodriguez and the Taylor Hooton Foundation linked to Buysteroids.com
Just when Alex Rodriguez should be trying to distance himself from steroids, he's begun working with an organization that knowingly supports the owner of BuySteroids.com.
The Taylor Hooton Foundation has recently announced that Alex Rodriguez would be joining their team to help educate the youth of America against the perils of steroid use. Don Hooton, president of the Taylor Hooton Foundation has stated:
"This is the first time that we have teamed up with a ballplayer who has made a mistake with steroids…he stressed he wants to turn his mistake into something positive…"
A glance at the Taylor Hooton Foundation website reveals that they have published informational articles from the so-called Association Against Steroid-Abuse (AASA) . This company, located in Houston, TX, is owned by Brian Clapp, who, according to aboutus.org is also the owner of Steroid.com – a site where you can learn how to use anabolic steroids and even receive a list where you can find contact information for steroid dealers:
To subscribe to our list of International Steroid Suppliers, please fill out the form below. Your list will be confidentially MAILED to you within 24 hours.*
A complete business report reveals that Mr. Clapp also owns the sites SteroidCleanse.com (a site where you can purchase a product that can be used to beat sports doping tests), AR-R.com (where you can purchase supplies for home-brewing injectable steroids, as well as liquid versions of Viagra and other drugs), and even BuySteroids.com, which promises:
Buy Steroids – Your Online Steroid Shop

Buy Anabolic Steroids online at Buy Steroids. We ship discreetly, internationally, no prescription required, secure checkout, trusted vendor.
Now, Alex Rodriguez is trying to come clean by working with Don Hooton, and Mr. Hooton is publishing articles from Brian Clapp's website. Why would Don Hooton consider Brian Clapp to be a credible partner in his anti-steroid crusade given the fact that Mr. Clapp sells equipment used for home-steroid-brewing, Viagra, and products to beat drug tests? Are A-Rod and Don Hooton knowingly promoting steroids and other drugs by working with Brian Clapp?
One thing is for sure, and that is someone was asleep at the wheel when these guys decided to work with Mr.Clapp's organization and republish work from the "Association Against Steroid Abuse."
Alex Rodriguez needs to look more deeply into organizations such as the Taylor Hooton Foundation, especially when they appear to be partnering up with people like Brian Clapp, who clearly does not have anti-steroid interests at heart. While Alex is trying to hit one over the outfield fence, Mr. Clapp is busy playing both sides of it.
J. Clark Baird, a lawyer with considerable expertise in the field of both nutritional supplements as well as steroid law has said:
"This definitely appears to be a lack of oversight on the part of A-Rod's lawyers and PR people. While it does not surprise me that Don Hooten would 'jump into bed' with anyone who toes his anti-steroid line, I would have thought that A-Rod's team would have investigated who they were partnering with. While I have sympathy for Mr. Hooten, this just goes to show that his organization has no business testifying before Congress on important legislation."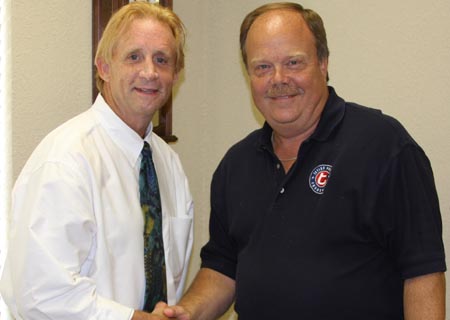 At this point, it is not believable that Mr. Hooton was unaware of the hypocricy behind the AASA, as he's been promoted by Steroid.com in the past, and apparently is such good friends with Millard Baker (a Steroid.com author) that he was introduced to Dr. Michael Scally by him. Dr. Scally is a doctor who has lost his license to practice medicine in Texas, because he'd been prescribing drugs illegally to steroid users. Why is Don Hooton palling around with a doctor who lost his license for working with steroid users, when he earns 100% of his income from being an anti-steroid crusader? Why is he being promoted by Steroid.com, and their authors on a site where "beat steroid testing" products are clearly advertised next to articles promoting Mr.Hooton? Why is Don Hooton not investigating people he associates with?
Until The Taylor Hooton Foundation shows they can choose credible associates, they have no integrity. Nor can they help A-Rod get his back.
It seems to me the idea of how fast this is getting attention is enough to show us what is going on….