World Cup: USA Questions And Germany Answers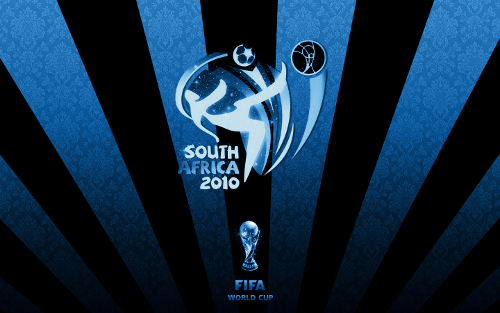 The World Cup — also known as the world's largest sporting event – opened in South Africa on June 11th. However, the major action started on Saturday the 12th, when England played the United States.
It was probably the most hyped match in recent memory — so hyped that Adidas was running ads asking fans to "pledge" to watch the match. I didn't pledge to watch it — I just watched it.
England — which possesses the English Premier League and many of the world's best players — should have had the Americans over-matched. However, the game was a 1-1 draw.
Germany started on Sunday against Australia without their best player, Michael Ballack, who got hurt in the FA (Football Association) Cup Final.
USA Soccer isn't that great, but they certainly asked many questions during their match with England. Actually, England asked many questions, too. Germany, on the other hand, provided us with plenty of answers.
How did America get so upside down and Germany come out right side up?
America Gets Some Help
I had the privilege of "live-tweeting" both the United States/England match and the Germany/Australia match. It should be noted that of all the sports I didn't play, soccer is the one I did play. So, I have pretty strong opinions about how to do things.
On the U.S. side, we have some great young stars — Edson Buddle, Robbie Findley, Clint Dempsey. We also have a couple in the "old guard," like Jay Demerit and Landon Donovan.
If you only saw the score, you might think a 1-1 draw was a good thing for the United States, but you'd be wrong. The beautiful thing about Twitter is that some people saw things better than I ever could. Here's an Englishwoman's take on the final score:
tired of u yanks acting Like 2nite was a good score or u did sumfing gr8 u only got 1 goal because Green fucked up
She pretty much summed up the whole match for me. England scored in the 4th minute in fantastic attacking style. Steven Gerrard got inside the American defense and put away a nice shot early in the match to make it 1-0.
The U.S. squad waited until the 40th minute for a shot from Clint Dempsey. It was weak and directly at England's goalkeeper, Robert Green.  Green bobbled the ball and let it slip into the goal. Now we're tied at 1-1.
And now you see why our English friend was so angry about how the outcome of the match. One slip-up by her goalie cost England dearly.
America Heads For The "Clear"
While the Americans held the English to only Gerrard's goal, that does not mean they played great defense. I know it's hard to believe, but even with the goal being so big — goals are hard to come by in pro Soccer.
You could spend an eternity down in your opponent's end and not score. It's just that hard. Well, England spent an eternity on the American side of the field — and only produced one goal.
In total, England produced 18 shots — 7 on goal — 22 crosses in front of the net and 8 corner kicks. They were also "offside" five times.
Though "offside" is called very strictly, it's nearly impossible to get five chances to be so close to "open territory" behind the defense. This means the 7 shots plus 8 corner kicks plus 5 "offsides" calls total 15 "good looks" at the U.S. net.
This also explains why goalkeeper, Tim Howard, had six saves in the match.
So what's the deal with the U.S.?  Didn't I say we had a good veteran defenseman? Jay Demerit is supposed to be good, and he did a good job with Wayne Rooney — England's biggest weapon. He just didn't do anything to anybody else.
In fact, watching the match makes you realize that the Americans are fairly incapable of playing good defense.  Sure, they only allowed one goal, but England spent the whole day on the American end.
Trust me on this one — the U.S. cannot clear the ball to save their lives. It got me kind of fired up on Twitter:
you know you can't defend when someone dribbling a ball with their feet can stop on a dime and leave you laying in the ground

and once again #eng  is living in #usa 's end

dear #usa  soccer–I can play defense better than that–RUN AT THEM!
The reason I was so upset was the American's inability to clear the ball from their own end. They repeatedly let England try to get something going. Nobody was pushing the English back.
The U.S. was headed for the clear — they just couldn't find it.
Did Germany Blitzkrieg Australia?
When I turned on the Germany/Australia game on Sunday, the only questions was, "Can Germany win without Michael Ballack?" He was hurt in the FA Cup Final and will not play in the World Cup.
Not only was he Germany's best player, but he was supposed to be the catalyst for any success Germany would have. They are very young here in 2010, and Jurgen Klinsman was getting peppered with questions about "the age thing" on the broadcast.
I know that Australia is not a soccer "powerhouse" but they made the World Cup. They got down to the final 32. Even so, Germany scored 4 goals, took 16 shots –9 on goal– and made 23 crosses.
Australia did what the Americans did. They allowed Germany to "hang out" in their end almost the whole match.
To answer my own question — yes, Germany "blitzkrieged" Australia. They will probably continue doing so in further matches.  They answered the doubters. They came back from the tough loss of their best player.
What About the United States in Their Next Match?
FIFA 2010 World Cup Stats
| | | |
| --- | --- | --- |
| | USA | Germany |
| MP | 1 | 1 |
| GS | 1 | 4 |
| GA | 1 | 0 |
| S | 13 | 16 |
---
They Said
World Cup: USA v. England
World Cup: USA-England
Germany 4-0 Australia World Cup 2010 Highlights
Just as the title says, "USA Questions…," and question they did. The U.S. asked so many questions that we could be here all day answering them — or not.
Let me cover the most obvious questions so everyone can stay on track.
1.  Is Tim Howard going to be able to play June 18 against Algeria? After Tim Howard took some cleats to the chest, the word from coach Bob Bradley is that he'll need tests, and then a decision will be made.
If you saw the collision, you know that a goalkeeper does not wear pads, and he took a "sliding foot" to the chest. If he doesn't have broken ribs I'll be surprised.
This is also a shame because Tim Howard in the best player on the American team. He's bailed the U.S. out of many jams.  Goalkeeping was the difference in the 1-1 draw between the United States and England. How can we expect the U.S. to go on without him?
News has broken that Tim Howard is "ok" to play on Friday against Slovenia, but that doesn't mean smooth-sailing for the American team.
Can the U.S. Produce Any Goals?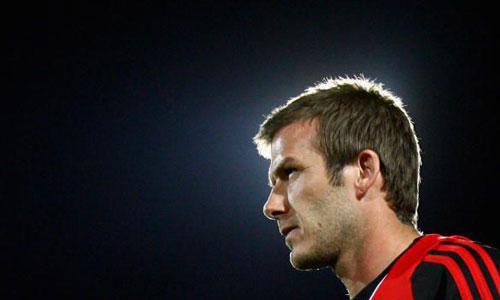 I think the answer is maybe, but I have to push for a couple reasons.
Landon Donovan is hailed as the American's best player. Unfortunately, he isn't. He's 28 and he looks 38. He only took two shots against England — both in desperation.
He had David Beckham in L.A. — playing on the Galaxy with him — and they lost the MLS Cup Final to Robbie Findley and Real Salt Lake. Salt Lake City of all places!
He looked lukewarm on the field — at best. He's just not the guy he used to be. I know Brett Favre is playing "lights out" near 40, but Donovan just doesn't seem to have it anymore.
The United States' answer for this problem should be Clint Dempsey and Edson Buddle. Clint Dempsey scored the only U.S. goal — albeit a fluke — but at least he looked like he was trying.
He took four shots against England, and his grit shows every time they get a close-up of him covered in dirt and grass getting up off the pitch. He's a "man's man" and doesn't even look like a soccer player — he looks like a Defensive Back.
Meanwhile, Edson Buddle was substituted into the game and almost immediately took a hard shot on goal. It may have only been one shot, but he should be starting these matches. At the very least, his energy seemed contagious.
When the U.S. takes on Slovenia Friday, they will have the advantage of playing a Slovenian team that won its opener against Algeria 3 to 0. Perhaps the Slovenians got complacent?
They have the disadvantage of playing the team that has control of Group C.
There's nothing worse than playing an "away game" at the World Cup, and nothing better than playing a "home game." Slovenia will have the essential "home game" because they're the "underdog" who has control of the group.
Face it, even if you're American, you can't help but feel good for Slovenia if they beat the Americans. We like underdogs, and the Slovenians are just that.
I can't predict the outcome of the match because soccer is such a volatile sport — but I can say this: If Tim Howard is just "ok," he's still one of the best goalies in the world. That just might not be enough for the U.S. to beat a surging Slovenian squad.
It's going to be a tough fight to get out of Group C. Can the Americans answer the bell? We'll have to wait until Friday to see.  Their match with Slovenia is "do or die".
Additional Reading on SteroidsLive