Which Top College Football Players Will Change the Game in the Draft?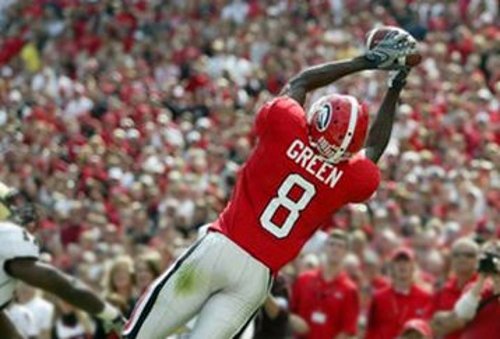 A few teams are already on the clock, and taking Randy Moss off waivers isn't going to help.  There's a ton of talent in college football that can fill up some needy NFL rosters.
Plus, it's not just bad teams that need the help.  Talking only about the Cowboys, Bills, 49ers, and Vikings isn't really that interesting.  Some other teams need to shore up their ranks if they want to stay competitive in the future.
If you look at teams like the Bears, Raiders, Chiefs, Rams, and Bucs you know they're good now, but will they be good next year or the year after that?  Then you run into teams like the Patriots who have a ton of draft picks, and talent to spare. Look past the obvious.  Let's see who can improve the most, and think about who can make a killing in next year's draft.
Chicago Bears and the St. Louis Rams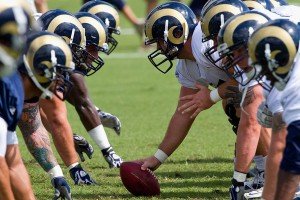 Neither of these teams has a real quarterback problem.  It's true that Jay Cutler makes bad decisions constantly, but you could do a lot worse.  Sam Bradford is a star in the making.
It's unfortunate that Cutler is getting sacked at a breakneck pace every week, but the Bears need help up front.  Instead of investing further in skill positions or trying to revamp their old defense they need help on the offensive line. Trade up in the draft and take an Anthony Costanzo out of Boston College.  Don't wait for a lower team to scoop him up.  Get up there and get him!
St. Louis has a good defense and a good defensive head coach, but they could sure afford to get Sam Bradford some more weapons.  Step up, trade some picks, and take AJ Green.  Imagine how fast they could become a high-powered tandem! It would be too easy to just say they need depth.  They need someone who makes defenses afraid.  Bradford plus Green equals fear.
Now imagine how much Jay Cutler could improve (and I stress could) if he had all day to stand in the pocket.  He can strike fear into the hearts of defenses if he can pick and choose his receivers at will.
The NFL is a league built on fear.  Teams fear Peyton Manning and they have a hard time preparing for him.  If these two teams give their quarterbacks some help we'll have new superstar passers on our hands.
Tampa Bay Bucanneers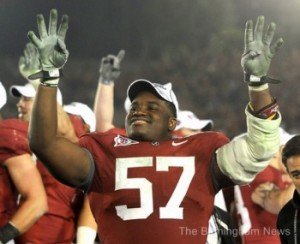 Tampa's coach, Raheem Morris, has already said they are the best team in the NFC.  Well, if they keep finding ways to win games he might actually be right.  They have a better winning percentage than the Saints, and Josh Freeman looks like a beast in the pocket.
They clearly have an offense that can get things done, but they aren't flashy.  Why not go the route of the 2000 Baltimore Ravens or the 2002 Bucs and build up a defensive juggernaut?  Both of those teams won a Super Bowl with a decent offense — not a record-setting offense.
Raheem Morris is already defensively inclined and he has the tradition of keeping a bruising defense in Tampa as an advantage.  Who wouldn't want to come to Tampa and rebuild the defense?
They could dump draft picks and pick up another first rounder.  Then they could go get Alabama's Marcell Dareus for the defensive line and Robert Quinn out of North Carolina to tag team with Dareus.
Imagine the kind of pressure they could put on any quarterback.  Even the elite guys like Manning, Brady, and Brees would have a really hard time avoiding two very big draft picks.
I know it sounds like you'd be putting all your eggs in one basket, but it worked in 2000 and 2002.  This isn't really a defensive league anymore, but one team could make itself into a juggernaut and easily make everyone's life hard.
Perhaps the Bucs are that team.  Do you see Josh Freeman turning into Tom Brady?  No.  I don't either, but he could easily be Brad Johnson 2.0 to a very powerful Tampa defense.
That Leaves All These Quarterbacks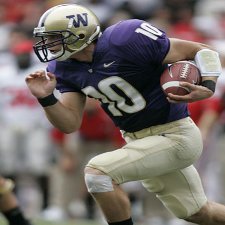 It is the age of rookie quarterbacks.  Sam Bradford this year.  Mark Sanchez last year.  Matt Ryan and Joe Flacco the year before.  Big Ben in 2005.
However, we're not talking about any of those guys.  We're talking about Jake Locker, Andrew Luck, and Ryan Mallett.
Mallet is a huge guy with a big arm, but can he make all the throws in the pros?  Jake Locker may have gone number one last year.  This year he's banged up and he looks terrible.  Andrew Luck is a wild card that no one outside of Palo Alto has seen live. I don't think these guys are the answer.  Even if the Bills take one of them that leaves the other two to slip down the draft board.
Would the Panthers or 49ers be dumb enough to try another first round QB.  I hope not.  The Seahawks and Cardinals are in desperate.  The Cards stink, but they may find the price for one of these quarterbacks to be unacceptably high.
The Seahawks might be waiting for Matt Barkley — using the Pete Carroll to USC connection — at the same time they're waiting for Matt Hasslebeck to fall apart. But again, that might be too high. Now you have a bunch of guys who might seem to be too pricey given the risk.
Would they all fall as far as Colt McCoy did last year?  Look at McCoy.  He's starting in Cleveland and playing well.  Perhaps he started a new trend?  Trying to get your rookie QB cheap.
That doesn't mean a desperate team wouldn't take a potential "face of the franchise", but I don't think this year's class as good as those of previous years. It might be a sad day in the green room in April.
Who Wins Given the Odd Collection of Talent?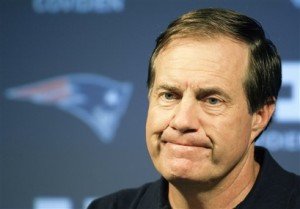 Patient teams.  Any team who's willing to wait and see what they can get.  That includes stock-piling draft picks and waiting for the right talent instead of jumping on the flashy talent.
That means teams like the Patriots (with eight picks in the first four rounds), the Jets (who can afford to wait), and the Colts (who can afford to wait) can pick up some primo talent.
That also means the teams who are willing to trade picks to move up in the draft can the guy they really need and not "the best player on the board".  Rarely is the "best guy on the board" the guy that you need.
If Tampa, St. Louis, or Chicago get their man they could be hard to beat for a long time.  And that could mean a change in the face of the game. A change back to defense.
Additional Reading on SteroidsLive: